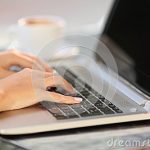 I haven't checked in for a while because I've been so busy writing that I couldn't stop to tell you what I'm working on now. I started this topic back in January with this post .
Right now I'm finishing my next Love Inspired Historical which will be out in early 2018 if all goes well. I have no idea what the title will be. It is the story of one of my twin mail order brides and the fifth book in my "Wilderness Brides" series. This book is about Emma the twin whose "groom to be" was not there to meet her. For which she was secretly relieved.
But her sister's groom Asa Brant was there waiting to marry her. The first twin is Judith whose story will come out this August, Frontier Want-Ad Bride. Authors don't always get the titles they want. But this was a compromise I wanted Frontier and Bride in the title and my editor wanted Want-Ad. I think our compromise captures the premise of the story in a nutshell. I wonder what we'll come up with for Emma's story. Any ideas for a reluctant bride but whose groom returns with two sweet little girls in tow? 🙂
I also write books that I publish myself. That makes me what's called a "hyrbrid" author. I write for publishers and I publish my own books. I just recently publisher Lady Sarah,  the 2nd book in my "Patriots and Seekers" series. If you check out my home page, you will read about it. I'm very pleased with the cover too.
Also if you click the Contest tab above, you can enter to win an ecopy of Lady Sarah.
When I finish writing Emma's story, spring cleaning is facing me. Yes, authors spring clean and I really need to because I didn't do much last year! Oops! Shouldn't have told you that! I am actually looking forward to a few days of not writing. I'm sure you know what I mean. So is spring cleaning calling your name too?–Lyn