Author Arlene James & What Influence Can a Grandmother Have?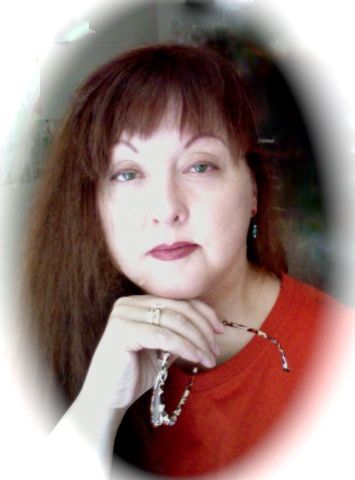 My guest today is longtime and much loved author Arlene James. She has a special story to tell you about her grandmother, an extraordinary woman. Here's Arlene:
"I was one of 13 grandchildren, fifth oldest and the second granddaughter. In other words, no reason existed why I should stand out, but that's exactly how my grandmother, Violet, made me feel. I do not stretch the truth one bit when I say that she had a great deal to do with the person I am today.
Born in an era much different from our own, Violet suffered from Scarlet Fever at the age of eight, with a temperature so high that her hair fell out. Consequently, she would always have thin hair (her "cross to bear," she would later joke). She was so ill that she couldn't start school with the other kids. At the age of nine, she was finally deemed strong enough to attended school and did so wearing a bonnet with yarn braids attached to hide her nearly bald head.
Two years later, Violet's mother ran off with a traveling piano salesman, leaving her seven children behind. The local church promptly tossed out the entire family. The courts never even considered the possibility of letting Violet's mother take her younger children with her. Everyone expected Violet to throw herself into keeping house, putting meals on the table and minding the little ones, which she did wholeheartedly. It's my understanding that during that difficult period, my grandmother actually lost weight and stature. (As an adult, she never quite reached five feet in height.) Those in the extended family began to worry for her health again and literally recruited one of her older brother's best friends to marry her.
She married my grandfather, George, at the age of 13. Yes, thirteen. He was eight years her senior. They married on October 13. Consequently, she later declared that 13 was a "blessed" number for her. George volunteered to take responsibility for Violet's three youngest siblings, so she came with a ready-made family. Over the years, they would add four more children of their own. Their long (50-year) marriage proved, against all odds, to be a very happy one.
Tragically, at the age of 17, Violet's baby brother, Bud, was murdered in a knife fight at which he was one of many observers. Violet was crushed. She could not believe God had allowed this to happen and "hated with a cold, hard heart," her own words, the man who had done this to "her Bud."
Justice was much more swift in those days, and Violet's need for vengeance still felt fresh when the accused murderer's trial began. On that first day, she waited from daybreak in her Sunday best, complete with straw hat and white gloves, for a seat in the gallery. Finally, around eight o'clock, the bailiff let in 70 people, counting them off one by one. She was the first. While milling about the halls of the courthouse, waiting for courtroom doors to open, she paced. Looking over, she saw a "well barbered" young man in a suit sitting on a bench, so she went over to ask if he had the time. He answered her "very politely," she would say afterward, and lifted his hand to check his wristwatch. That was when she noticed the shackles on his wrists. Here sat the murderer of her beloved Bud. He appeared to be, not some raving monster, but a handsome, polite young man. His guilt, frankly, could not be denied. He'd done the deed in front of dozens of witnesses in a drunken brawl. Yet, he was someone's brother, someone's son.
My grandmother did not attend the trial, after all. She walked home, and along the way she began to pray—as she had not done in her anger and grief. Soon, she found herself praying that Bud's murderer would not hang.
He did. His was the last hanging in that county. Times were changing. Justice became less swift but, hopefully, more sure. And my grandmother learned something about forgiveness and God's grace that she would teach each of her children and grandchildren, in turn.
When I was nine, my grandmother gently led me to the Lord. Later that year, when I was hospitalized with Rheumatic Fever, she told me why her hair was thin. When my first husband died, leaving me a widowed mother at 23, only two months after my grandfather went to sleep and woke in Heaven, she held my hand and wiped my tears and helped me believe that God had a purpose and a reason.
I watched her weather life's ups and downs without wavering in her faith or her love for her husband, family, friends or, yes, her enemies. She taught me to endure, to keep on keeping on, to lean heavily on my God and my faith, to pray effectively and to obey, even if grudgingly. She was my confidant, my advisor, my rock, and her death shook me as nothing else had ever done. But she left me fully prepared to stand on my own as a wife, mother, daughter, writer, child of God and, now, a grandmother in my own right.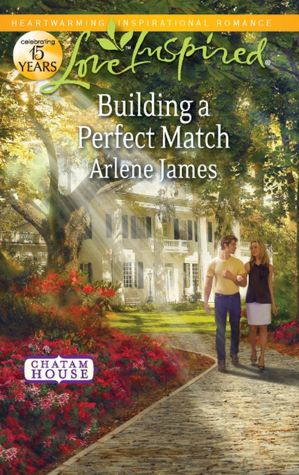 Violet became my template, if you will, for the aunties of the Chatam House series from Love Inspired. Their back-stories are entirely different, but at the core they are all her. Mags cannot be shaken by anything that life throws at her. Hard work is to be enjoyed, a source of pride, and life reduced to its most elemental joys. Hypatia, or Auntie H, never loses her dignity, is a stickler for life's little proprieties and somehow manages to rule a motley crew with an iron hand while never raising her voice. She has a heart as wide as the world. Odelia embodies my grandmother's childlike delight in all things unique and innocently fun, as if the 13-year-old remained, albeit cloaked in maturity and responsibility. Odelia is also the romantic. My grandparents were planning a honeymoon––not a second honeymoon because they'd never had the first––when my grandfather died. I consider their love––indeed, their passion––for each other second only to the faith with which they gifted me. (And everyone wonders why I write Christian romance! LOL)
I wish everyone could receive such gifts, and I pray that can give to my granddaughters some measure of what my grandmother gave to me. May you all know such women of strength!"–Arlene
Arlene's story reminds me of why I never tire of hearing stories of strong women. Each one is a testimony of the love of God toward us.  Let Arlene know what you felt as you read her grandmother's story and share a memory of your grandmother with all of us. And remember the MEGA May gift basket is builing up strong. Leave a comment so your name will be entered.–Lyn