More Tributes to Mothers & Mentors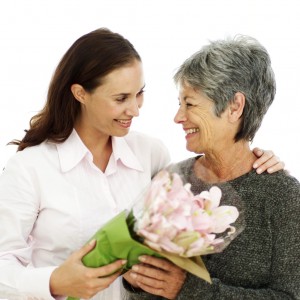 Here's another reader's poem about her mother.
Dedicated to my Mother Sandra (Ritchey) Scott
A Job To Do
Born to a girl who had no clue
That her child had a job to do
She decided to allow another
To become her child's father and mother.
For this act of love the world says "Thank you."
Raised to be a fine and proper lady
She married a man some said was shady.
Over the next forty seven years
She cried several thousand tears
Working her entire life to be
The best wife and mother she could be.
Wanting an easy life for her children three–
Two brother's and me–
She was never known to have greed.
Always willing to give to those in need,
She found the opportunity to give to others
The sight to see through optical surgery.
Living her life with dedication,
She donated her body to science education
In hope that they may find the cure
To the cancer disease that took her life
Even in the end she gave one last thing.
She is helping someone in need
To my Mother I say with pride
Job well done. I know you tried….
Written by Karen (Scott) Mingues 2003
And now for two more tributes. One from an author Jane Myers Perrine and one from another reader, Peggy.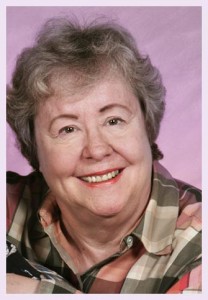 I really appreciate my sister-in-law, Diane Perrine Coon.  She spent many years taking care of my darling mother-in-law so my mil could stay in her home.   She always welcomed me.   She's a brilliant and loyal lady, a respected historian.
Jane
Jane Myers Perrine
Tales from Butternut Creek from FaithWords/Center Street
Hachette Book Group
The Welcome Committee of Butternut Creek April, 2012
The Matchmakers of Butternut Creek November, 2012
The Wedding Planners of Butternut Creek 2013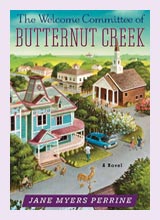 Now from another faithful reader, Peggy C. from Iowa:
"Recently I have lost my grandmother, the lady who was my rock. She got me out of the foster home and taught me how to live outside with people. Before  we were confined and abused. She
even babysat my children when I worked. She was just an amazing lady
one that I called every night to say good night and the one that I now pray about
every night. This was also her birthday month."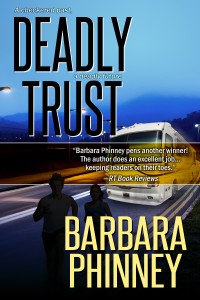 And finally, from Barbara Phinney:
"I want to thank my mother, who passed away in 1974, for sacrificing so much for her children, even though she was very sick. She did a lot for us and I still miss her every day."
Karen, I think I'd say that you're mother didn't merely try! She succeeded! And Jane and Peggy, you have said special words about special women. I am really enjoying readers paying honor to their mothers and mentors. More are coming soon! Why not leave yours in a comment today?–Lyn