Author Michelle Stimpson & One of the Coolest Things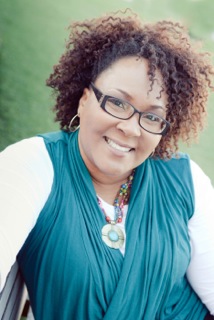 My guest today is author Michelle Stimpson and she is going to share one of the coolest things! here's Michelle:
1930-40's
"One of the coolest things about spending time with my grandmother is when she starts reminiscing about things she experienced in the 1930s and 40s. My grandmother wasn't exactly a rebel, but she did buck the system for her day. When her parents wanted her to stay home and get married, she made the decision to attend secretarial school several hundred miles away. She had to come back home because of he war, which was when she fell in love with my grandpa.
Again, she followed her heart
and married a man who wasn't my great-grandpa's cup of tea. My grandparents were married more than fifty years before my grandfather passed away. In retrospect, my grandma will be the first to say she didn't make all the right decisions. She wishes she had finished school before giving birth to the first of eight children. She also wishes she had taken better care of herself earlier in life. Nonetheless, she gave her life to the Lord in 1943. He has been the lover of her soul since then and has been faithful to teach her and redeemed her mistakes. As a result, her lineage is blessed.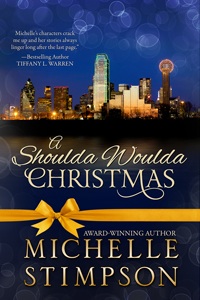 To purchase, click here. A Shoulda Woulda Christmas
Likewise, Chaka, the main character in my Christmas novella
entitled "A Shoulda Woulda Christmas" hasn't always made the best choices. She wonders what would have happened if she'd married her high school love, what would have happened if she had finished college, etc. And through a little Christmas daze, she gets the opportunity to discover the same God who has covered my grandma, and now me, for all these years."–Michelle
Michelle, you've been blessed to have a grandmother you could talk to and hear family history. I wasn't so lucky. One grandmother died when I was in first grade and the other lived all her life far far away. I did enjoy a great relationship with my husband's grandmother who was an immigrant from Slovenia arriving at Ellis Island in 1914. A very good year to leave middle Europe! QUESTION: Have you had a family member or friend who has shared their life experiences with you? Which did you the most good or which do you cherish most?–Lyn
[subscribe2]