Author Patricia Johns & Trusting the Wrong Man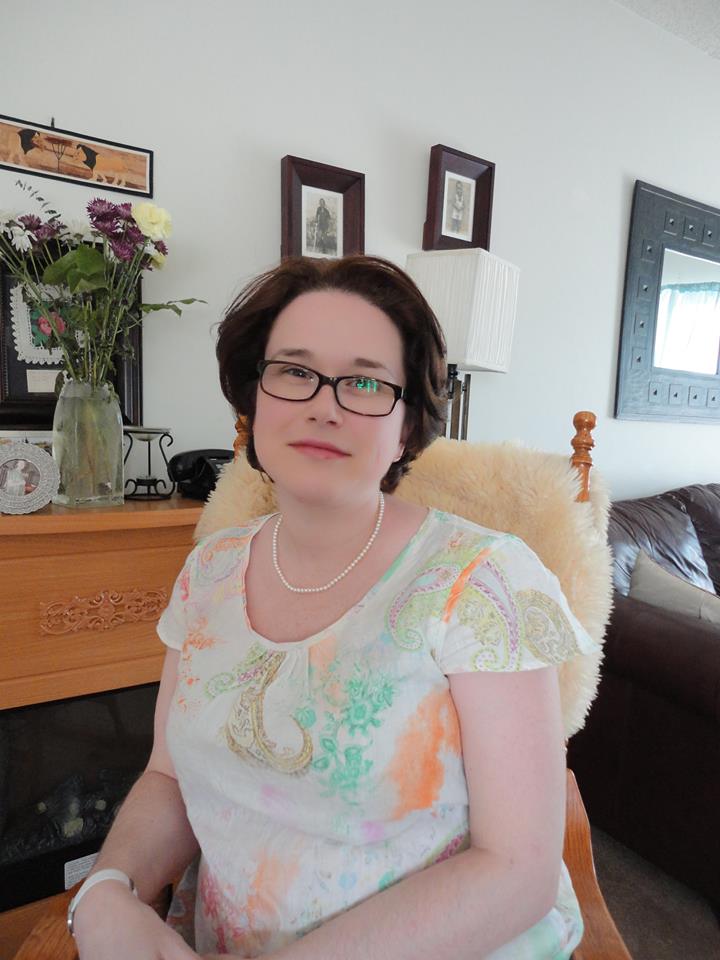 My guest today is author Patricia Johns and she has an interesting situation–a heroine who trusted the wrong man. And she's offering one copy (US or Canada) of her latest book. Leave a comment to be entered into the drawing. Here's Patricia:
 Malory Smythe has made a mistake.
She trusted the wrong man, and I think that's something a lot of us can relate to! She thought that the man she was with would marry her, but then he ran off with her best friend leaving her alone and pregnant. Malory could sit down and bemoan the unfairness of it all, but she's made of tougher stuff than that. Instead, she is doing what she must—working her next nanny position so that she can keep her health insurance.
Malory has determined to change a few things in her life:
She is going to raise this child differently than she was raised. Her mother was also a single mom, but she was always looking for a man to complete her, and that was hard on Malory growing up. She needed her mother's strength, not a string of boyfriends.
She isn't going to waste any more time on a man who isn't going to be "the one."
New Man in her life
When she meets her new boss, sheriff Mike Cruise, his strength and gentleness make her wish that she could rely on him, but she knows better than to follow her wishes instead of her brain. Her baby deserves a strong, dependable mother, and she's determined to be just that.
True Strength?
Malory is strong, and through this book, she struggles with what true strength looks like. Does True Strength soldier on alone, or does it find someone to share the burden? Does it flex? Does it bend? Or is that just giving in to old habits? She knows she wants something different than the model she was raised with, but how does she go about getting that?"–Patricia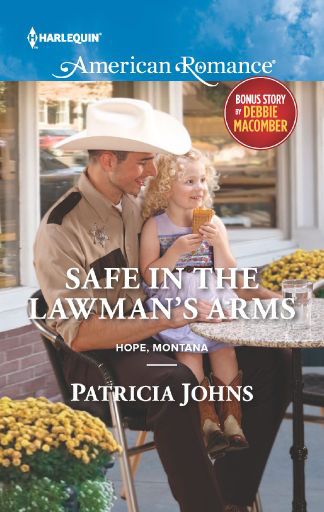 To purchase, click here. Safe in the Lawman's Arms (Hope, Montana)
BLURB
Safe in the Lawman's Arms
By Patricia Johns
Montana sheriff Mike Cruise never pictured himself as a father. But with temporary custody of a toddler, he has to learn the ropes fast. Thankfully, his sweet nanny, Malory Smythe, fits right in, and Mike begins to believe he can make this family thing work. Although he knows it can't last forever…
After her cheating ex left her pregnant and alone, Malory could easily fall for a strong, protective man. But she can't risk repeating past mistakes with men, especially with a child on the way. When their makeshift family is threatened, will it drive Malory and Mike apart… or will it bring them together for good?
Thanks for sharing that, Patricia. I think many of make mistakes of trusting the wrong person though often without such life-changing consequences.
QUESTION for drawing: If you could change one thing in your life, what would it be?–Lyn
For More Online" list the URL's for
Facebook:  https://www.facebook.com/PatriciaJohnsAuthor/?fref=nf