The Beginning of Faith Book 3 of my Quaker Brides Series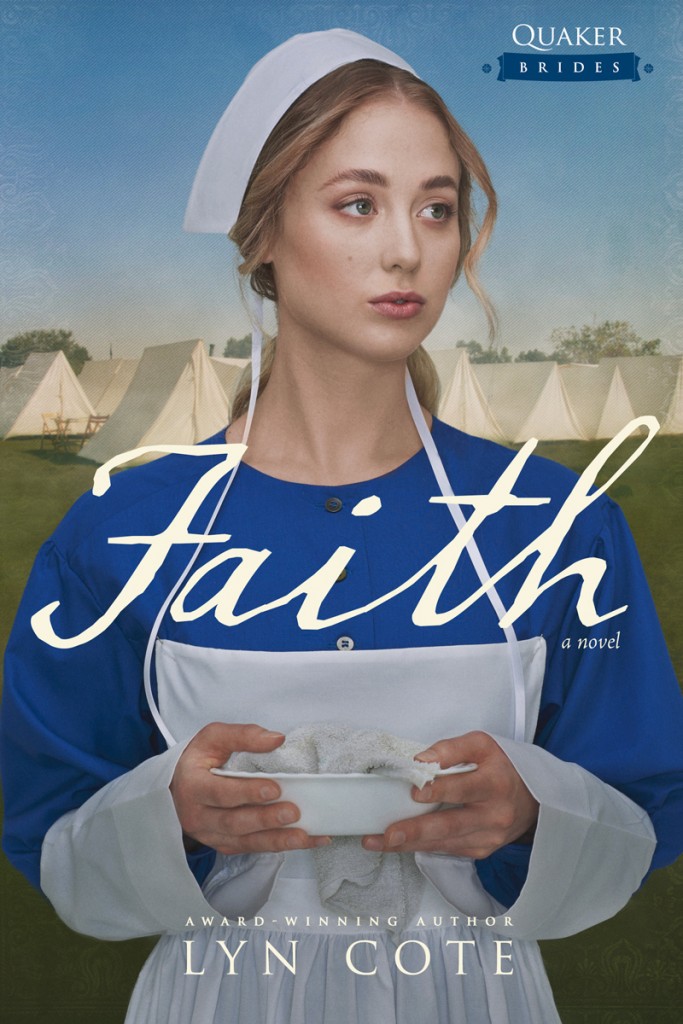 Cincinnati, Ohio
July 1858
The sound of something shattering woke Faith. She sprang from the bed in Mrs. Henry's bedroom. Scant moonlight defined the shapes of furniture. "Shiloh!" she called as she hurried toward the hall. "Is thee all right?"
Faith flung open her door. Stepped into the narrow passage between the two upstairs bedrooms. "Shiloh–"
A hand clamped over her mouth. From behind an arm encircled her waist. Tight.
Faith struggled, kicking backward. In vain. She could not break free from the strong arms that kept her silent and trapped.
Close to her ear a harsh low voice whispered in the blackness. "You got the other one ready?"
"Yeah. Now we'll take care of this one."
Faith struggled harder. Take care of this one. Dear God, help.
A cloth dosed with something sickly sweet was pressed to her nose. She tried to turn away but the man behind kept her pinned her to him. Dear God, help us. Help Shiloh…
Faith felt herself losing consciousness. She fought it but she felt her limbs losing their strength. Dear God…
So that's the beginning of my next book, Faith, coming April 1st. Do you want to read more?–Lyn