Author Virginia Smith & A Fascinating Woman!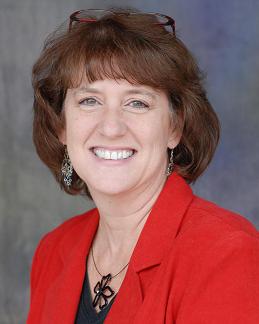 My guest today is Author Virginia Smith, who writes both romantic suspense and historical romance. Today she will share what she discovered about an amazing American woman, one of the joys of historical research!
BTW, today on GoodReads the Love Inspired Historical Group is holding a fairy tale costume party to celebrate the new season of ONCE UPON A TIME. Click the LIH Logo to the left and join us at the PARTY! If you love fairy tales, don't miss this!) Now Here's Virginia.
"I've heard writers of historical fiction say they love research so much sometimes they have to force themselves to stop and write the book. Since historical fiction is a new genre for me, I didn't know what they meant. But while researching the Amish of Apple Grove series, which I wrote with the incredible Lori Copeland, I got bit by the research bug. It's so much fun learning about the past, and especially when the past is populated by fascinating people!
Our most recent book introduced me to one of those amazing people – Annie LePort Diggs. I'd vaguely heard her name, but didn't really know anything about her. I found her when I began researching the history of Lawrence, Kansas, the setting for A Plain and Simple Heart.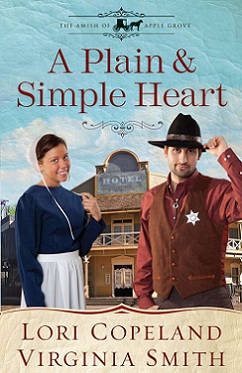 To purchase, click here. A Plain and Simple Heart (The Amish of Apple Grove)
Annie moved to Lawrence in 1873 and married Alvin not long after. The couple published a newspaper called the 'Kansas Liberal,' and Annie was recognized as a powerful writer and a moving speaker. She was a force to be reckoned with, and when she took up a cause she threw herself into it with gusto.
She was a forerunner of another well-known Kansas spokeswoman, Carrie Nation. In 1881 Kansas became the first state to outlaw the sale of alcohol, though the law was largely ignored and saloons continued to flourish, even in Kansas. (Nation gained notoriety when she embarked upon a series of protests in which she entered saloons armed with a hatchet and smashed the liquor bottles.)
A few years before Carrie, Annie took a different approach, preferring to use her skills as a writer and speaker. A member of the Kansas Woman's Christian Temperance Union, Annie used the platform of her newspaper to take her stand against those who profited from the sale of liquor, even against wealthy and popular politicians.
She was also passionate about women's rights, and an active woman's suffrage proponent. In the 1890's she toured the nation to promote women's voting rights, and her contributions are recognized as key in the eventual success of the movement.
As I researched that book, I came to admire Annie LePort Diggs. The 1880's were not an easy time for women, especially outspoken women like Annie. She refused to remain quietly on the sidelines when she was passionate about a subject, but put herself on the front lines regardless of criticism. Surely as a woman she wanted the good opinions of others, just as I do. But to her, some things were more important than having people like her. She inspires me to do the same.
I've never written a real historical figure into a book before A Plain and Simple Heart, but Annie is a big part of the book. I took some liberties with her personality, but I like to think I captured her passion. I hope you enjoy meeting her as much as I did!"–Virginia
Virginia is offering a copy of A Plain and Simple Heart, by Lori Copeland and Virginia Smith, so please leave a comment.
Question: Why do you think it took so long for women to get the vote?–Lyn
For more about Virginia (Ginny) Smith

Ginny's Website: www.virginiasmith.org
Ginny's Journal (blog): www.virginiasmith.blogspot.com
Find Ginny on Facebook: http://www.facebook.com/ginny.p.smith
PS: Liz Riggs is the winner of Cheryl Bolen's A Marriage of Inconvenience! Congrats, Liz!