Chance to Win Kindle Ebooks and Meet new Authors!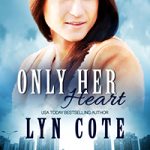 I'm participating in a promotion with 5 other sweet romance authors on this blog,
Book Talk ~ Sand, Surf and Summer Reads. Oh and a few FREE books.
Drop by and see who the other authors are! And click an icon and win a free KINDLE ebook!–Lyn
http://jackieweger.com/book-talk-sand-surf-and-summer-reads-oh-and-a-few-free-books/
PS-Remember TOMORROW IS THE LAST DAY
TO TAKE ADVANTAGE OF THE 99 CENT PRE-ORDER PRICE FOR THE HEART HOPES.