Last Week's Winner & What's Coming This Week!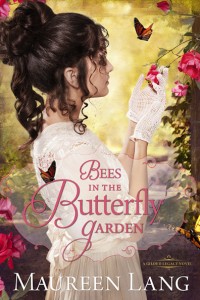 LyndeeH won the autographed copy of Maureen Lang's Bees in the Butterfly Garden!
This coming week two authors, Bonnie Leon and Rachel Hauck will share stories and their books with us. Don't miss two more books giveaways!
BTW, if you've read my EBOOK Summer's End and liked it, email me at l(dot)cote(at)juno(dot)com and I have a deal for you.
Hope you all had a great Independence Day!!!–Lyn