Author Bonnie Leon & Her Real Inheritance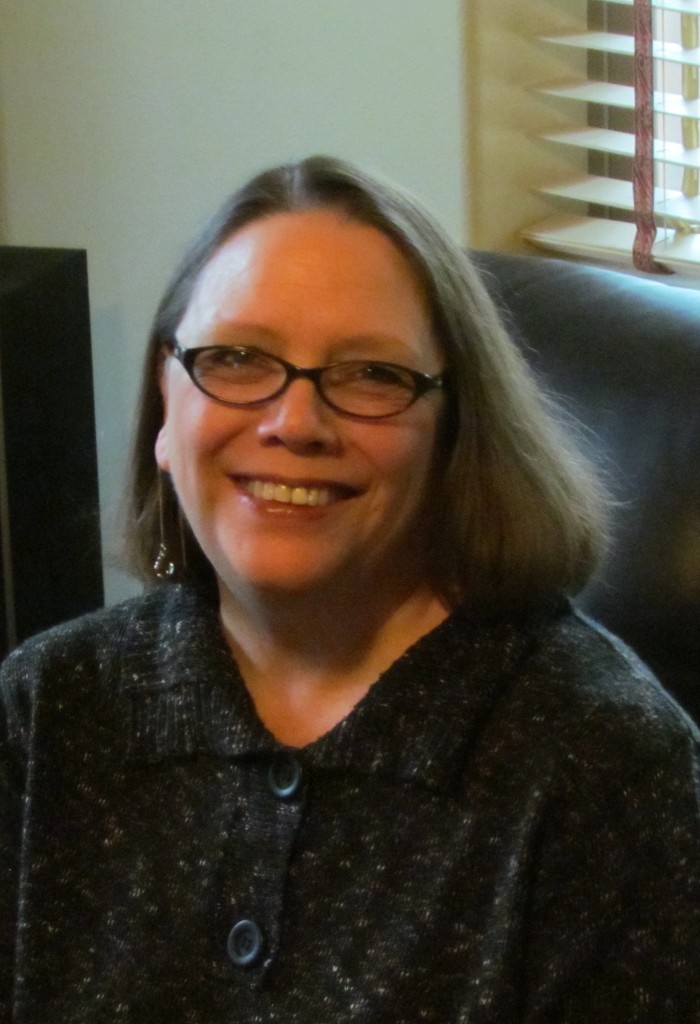 Author Bonnie Leon guests today and shares a story of an amazing woman, her mother. Bonnie also has a new book out, Joy Takes Flight. And she will be giving away a copy to a commenter. Here's Bonnie:
"My mother is strong and brave. You wouldn't know it to look at her. She's small, quiet and unassuming.
Mom is an Alaskan—Aleut. Throughout much of her youth she was ridiculed because of her native blood. The barbs thrown were unjust and they left scars, but Mom never allowed the injustices to taint her view of the world. Instead, others' prejudices strengthened her conviction to treat all people with kindness and respect.
When Mom was a teen-ager, she contracted rheumatic fever. The illness kept her in a hospital bed for months. Doctors told her the damage done to her heart would prevent her from living a normal life. Mom wasn't about to let anyone else decide what kind of life she was going to live, very much like my character Kate. Mom resumed doing what she always had. And like Kate, she proved the naysayers wrong.
My mother is now eighty-seven years old. She's lived a good long life, but the heart valve that was damaged during her bout with rheumatic fever finally gave out. In October of 2011 she had open heart surgery to replace it. She could have quietly let go and died, but that wasn't Mom's way. When she went into surgery she didn't know if she'd wake up on this earth or in heaven, either way was okay with her. All that mattered is that she'd tried hard.
She survived the surgery and all looked good—she was on the road to recovery, or so we thought. A germ called staph found its way into her wound and did all it could to end her life.
For many months my mother battled the terrible infection. On more than one occasion I thought we were saying our final farewells. Each time she pulled through, dredging up the strength and courage to go on. A terrible blow came one day before she was to be released from the nursing home where she'd been rehabbing. Her husband of thirty-four years died suddenly.
My husband and I raced up the freeway to Washington to be with Mom. We found her in the hallway of the nursing home, slumped over in her wheel chair. I didn't recognize her at first. She'd given up, but who would blame her. She was weary, heart sick and ready to go home.
Somehow Mom rallied. I still don't know how she did it. God's power and her courage, I guess.
She buried her husband, left her home and moved to Southern Oregon, close to family. She's made a new life for herself in our community and though she is in a weakened physical condition her spirit is strong. She doesn't complain. Instead gratitude is on her lips every day.
I don't know how many weeks, months or years we've been given, but I'm grateful for the moments. I'm thankful for the example she's been to me and my family. She's strong and full of grace, good humor, compassion and gratitude.
I'm proud of my mother who lives rather than simply exists. She regrets that she's using up her childrens' inheritance by living so long. Every time she mentions it, I tell her that we want her to use up every penny because the real inheritance she's leaving has nothing to do with worldly riches."–Bonnie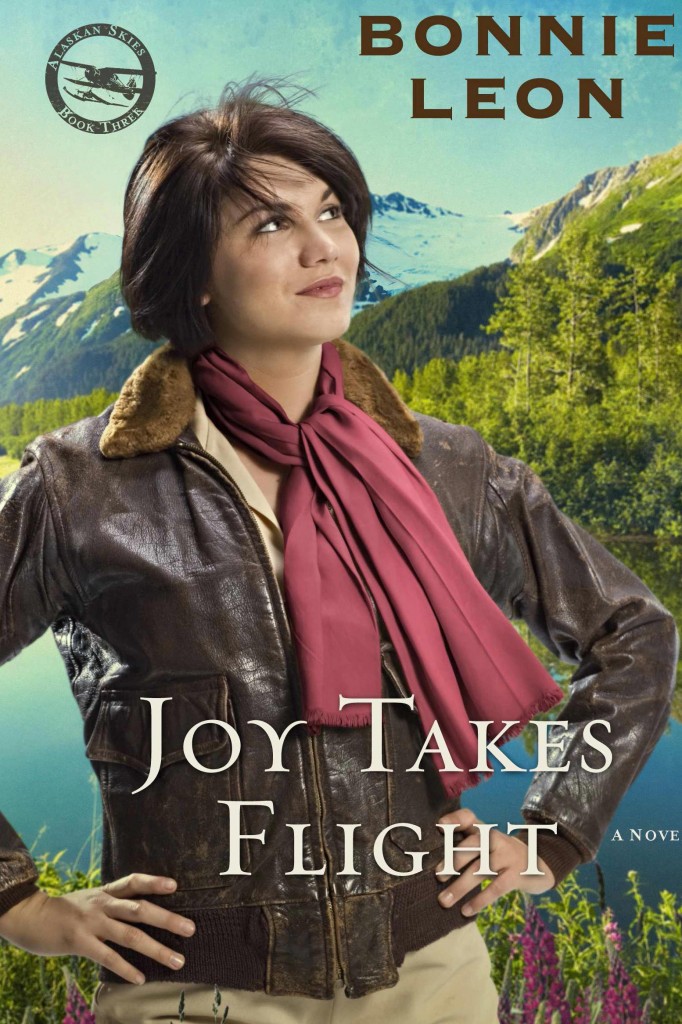 To purchase, click here. Joy Takes Flight: A Novel (Alaskan Skies)
BLURB:
Kate Evans and Paul Anderson are finally married, settling in, and starting a family. They rejoice when Kate finds she is pregnant, but soon it is clear that there are hurdles ahead. Should she continue in her dangerous profession as an Alaskan bush pilot? Can she really fall into the role of a wife? Then tragedy strikes, life begins to unravel, and Kate fears she may have lost Paul for good.
Chock-full of high-flying adventure, romance, and the drama of life, Joy Takes Flight is the exciting conclusion to Bonnie Leon's Alaskan Skies series.
I'm in the middle of reading this book. I love it!–Lyn
Questions: PLEASE LEAVE A COMMENT TO ENTER THE DRAWING.
Have you ever flown in a small private airplane?
What is the best thing (physical or otherwise) your mother left you?