Lyn Interviews Book Blogger Heidi Robbins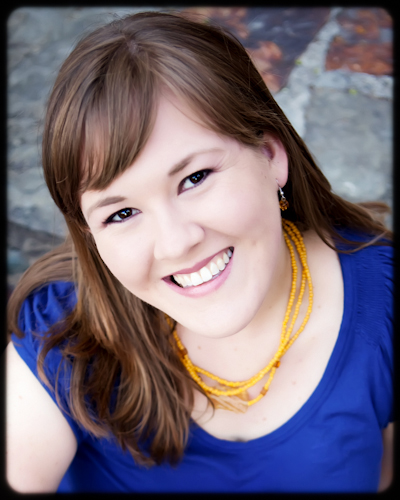 This is my final interview with a book blogger. I hope you've enjoyed these interviews and discovered more sources of good reviews. Here's Heidi Robbins:
Who are your favorite authors?
There are so many wonderful authors I've discovered lately as I've been reading and reviewing more books- it's hard to choose! I adore the writing of Julianne Donaldson, Karen Witemeyer, Mary Connealy, Katherine Reay, Irene Hannon, Jody Hedlund, Tamera Alexander, Cindy Woodsmall, Amber Lynn Perry, Serena B. Miller, and Brenda Minton. And that's only in the Inspirational Romance genre! I could go on and on…
What kind of book is the one you look for in bookstores and online?
I have an addiction to buying children's books, especially vintage ones from used bookstores and ones I remember from my childhood. As an artist and visual person, I can't get enough of the illustrations!
What prompted you to start a book blogging site?
I couldn't possibly afford to buy all the books on my to-read list, and my local library doesn't carry much Inspirational Fiction. Reviewing novels for authors and publishers is a great way to access new books and help them at the same time!
Tell us a bit about yourself.
I'm an artist, photographer, avid reader, wife to a husband who keeps me laughing, mother to two amazing daughters that we were blessed to adopt. I live in sunny San Diego and I'm looking forward to being a beach bum this summer! I'm a happy member of The Church of Jesus-Christ of Latter-day Saints. I love God and Jesus Christ, and serving them as I serve others.–Heidi
Thanks, Heidi. So glad you are reading and reviewing!–Lyn
How to find Heidi's Blog and on Social media:
Heidi Reads…
www.bloglovin.com/en/blog/10400251
Facebook
Goodreads
www.goodreads.com/user/show/966933-heidi
Pinterest
www.pinterest.com/colorvibrant
Twitter
www.twitter.com/colorvibrant
Google+
https://plus.google.com/106782509779474101692/posts
Bloglovin
www.bloglovin.com/en/blog/10400251
Two people who leave a comment, wishing me a Happy New Year! and who have either a Kindle or Nook will receive an e-copy of my novelette, "Where Honor Began."–Lyn
PS- My ebook Winter's Secret is on sale for 99 cents through January 4th. See my books page for more info.