Never Say Never '-) & Book Giveaway
Never Say Never 

and Book Giveaway!
A few decades ago when my husband and I became engaged, he said, "I'd like us to live in the northwoods." I knew his family owned property on a lake in far northern Wisconsin near the southern shore of Lake Superior.
At the time we were living in a suburb of Chicago and at these words– I "looked" at him. (You wives, know what I mean.) I was not a fan of winter. I wanted to move farther south, not farther north. I replied, "I'm never living north of the Wisconsin-Illinois border."
HA!
Of course you know where we eventually ended up living—the northwoods in a cottage on that same lake.
Here is the winter view from our deck–New Year's Day dawn. Our frozen lake lies in the distance.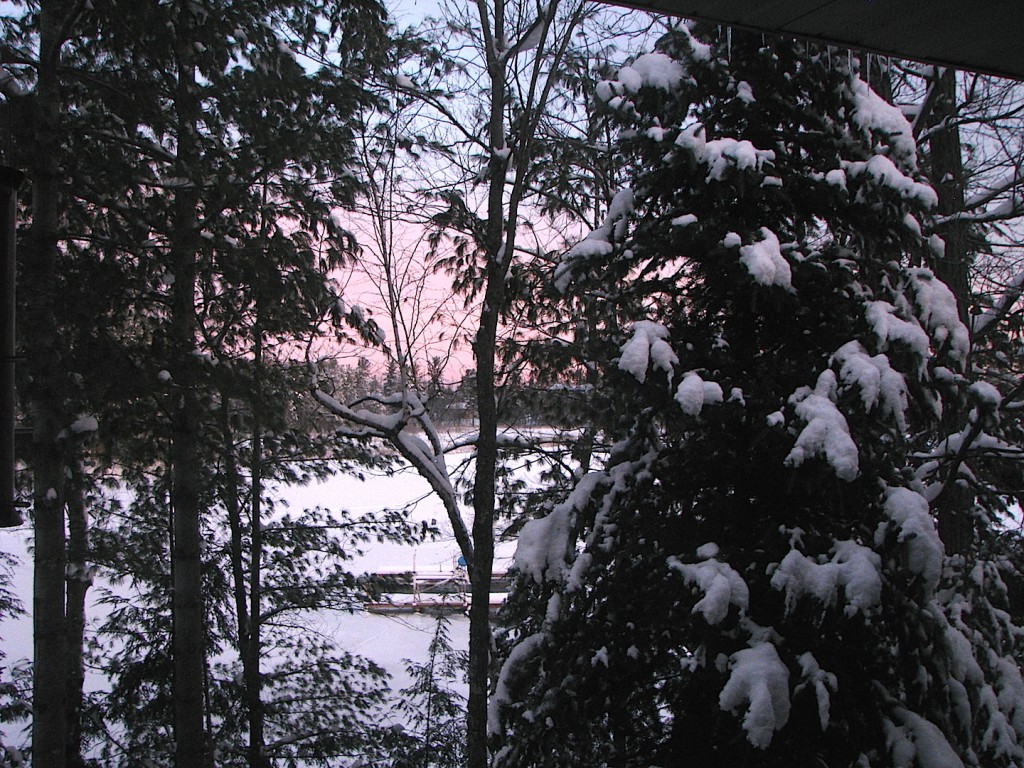 So how did this happen to a nice "southern" girl '-) like me?
Well, I fell in love with the beauty of the forest and the many clear, spring-fed lakes. Then life events moved us north. And I must say I wish we'd moved earlier than we did.
I've made peace with winter, make do with a brief spring, and love the low humidity, warm–no air-conditioning needed–summers and the long golden falls to which tourists flock to capture the beauty with their cameras. I'm a northwoods woman now. And it comes out in my writing.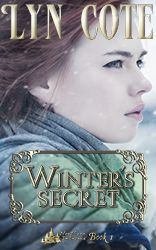 I've set many of my books in the northwoods. My "Northern Intrigue" series is set in the forest and lakes around a fictional town, Steadfast WI. The series combines romance and mystery.
The first book in the series is Winter's Secret. At the end of this month (Jan 28-30), its ebook price will be reduced to 99 cents on Amazon http://amzn.to/2i6ioci and Barnes and Noble. So if you'd like a peek into my beloved northwoods, mark your calendars. And let me
welcome you to Steadfast, Wisconsin, 
a town with people and mysteries you may never forget.
BOOK GIVEAWAY: Leave a reply below -and be entered into a drawing for my ebook: Winter's Secret.
QUESTION: How did you end up living where you live?–Lyn