I promised that I would return to reviewing romances again and here is my first for 2014.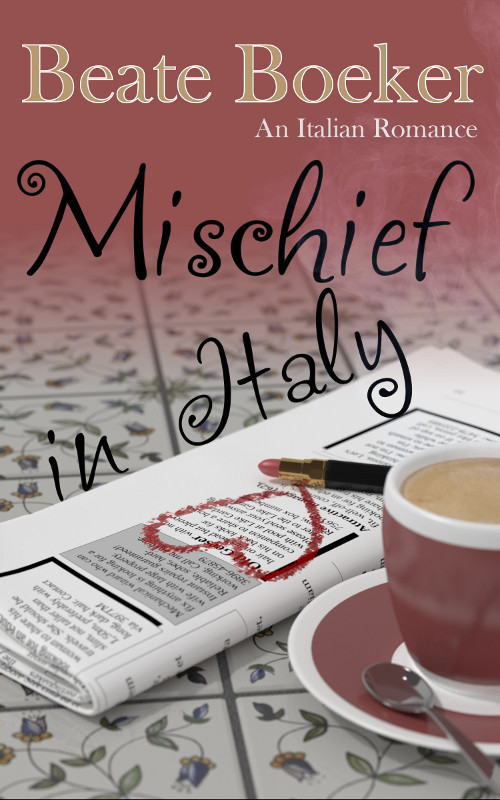 Mischief in Italy by Beate Boeker
My rating: 4 of 5 stars
What fun!
Mischief in Italy is a romantic romp at its best. A father who has not reentered life after losing his beloved wife. And a son who is living fast and heedless. The father begins to chide the son about his lifestyle and his son turns the tables on him. And it all takes place on a beautiful lake in sunny Italy. Misunderstandings and secrets abound and a romance that is light–a refreshing escape. Beautiful scenery, lively interesting characters and a happy ending after the explosion when the truth comes out!
So does that sound like something you'd like to read? Have you read any good romances lately? Please share. There may be a prize drawing!–Lyn
For more about Beate's books, drop by her Facebook page