Lyn's New Short Story Collection–Now Available in Ebook!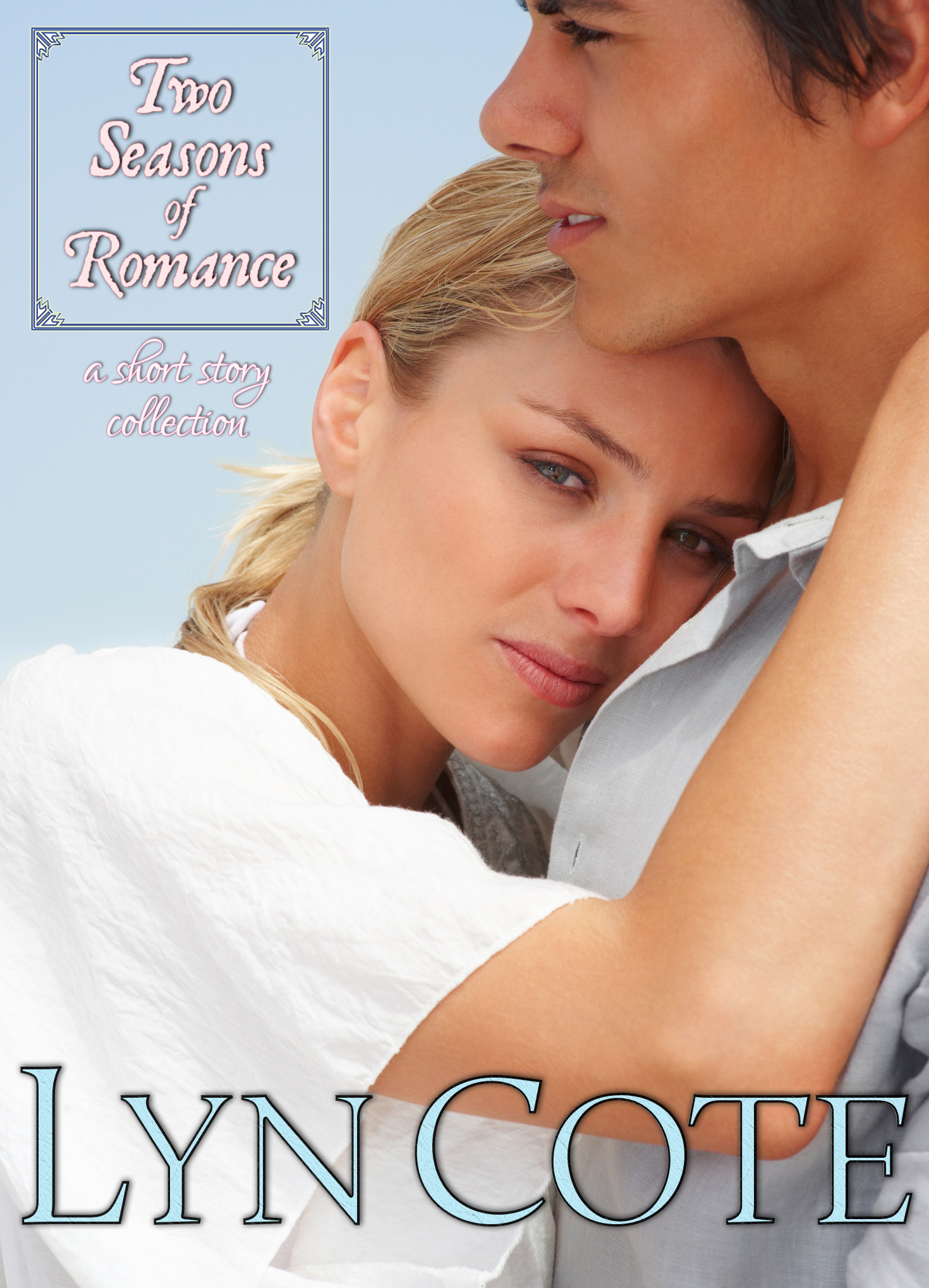 Last week I quietly published another ebook, a collection of four short stories. Here's the scoop:
Light, Sweet, Short–
Two Seasons, Summer and Winter–Four Romances
"Watermelon Cowboy"–After disappointment, Sarah learns how to find the real thing~
"Diamond in the Rough"–Ellie discovers neither nerds nor handsome men should be judged on looks alone~
"Good Neighbors"–After loss, Kate changes her point of view on loving again~
"Make Believe"–Taking a chance, Amy finds a special gift or two on Christmas Day~
Now an excerpt from the first short story
WATERMELON COWBOY
"Hi, are you a cowboy?" Danny asked.
Sarah stood behind her freckled, about-to-enter-kindergarten son. Affectionately she finger-combed his red curls. On the way home from her new job and Danny's new daycare, they'd stopped at the roadside produce stand.
"Well…" The tall, good-looking man in denim eased out of his lawn chair, then stood up by the weather-beaten stand. "Do you think a watermelon needs roping?"
"But you got on a cowboy hat." Danny pointed to the battered straw hat shaped like a Stetson the man wore.
"No, this is my melon hat. Always wear it when I work the melon patch and this stand."
"Oh." Danny's voice showed his disappointment.
Sarah sighed inwardly. She knew all about the kind of disappointment that comes when appearances were deceiving. Her five-year marriage to Danny's father had been an unfolding story of disillusionment. The only things genuine she'd gotten out of the marriage were debt and Danny.
"What can I get for you, ma'am?" the Watermelon Cowboy asked.
As Sarah read aloud her grandmother's shopping list, perspiration trickled down her back from the late summer heat. How did the cowboy look so cool?
He slapped open a paper bag. "Why don't you pick out the ears of corn you want?"
"Right." She'd lived so long on generic macaroni and cheese she'd forgotten what it was like to pick out fresh produce. She walked to the table heaped with sweet corn. A sign over it said, "Fresh picked today." Promises, promises, she said to herself.
She stripped down a piece of green husk from a plump ear of corn. Performing the test for freshness she'd learned years ago during summer visits at her grandmother's, she pressed her thumbnail into one pearl-sized, pale yellow kernel. Creamy corn juice spurted out. "Fresh," she murmured in approval.
"That's what the sign says." The cowboy grinned.
Assessing him, she dropped it in the bag he held.
"Can I do that?" Danny asked.
"Sure can." The man swung Danny up to sit on the edge of the table and showed him how to test the corn. "You're Sarah Jane, Martha McDowell's family, aren't you?"
"Yes, I am." Sarah sighed. Small town gossip. She'd been afraid people here might talk behind her back. She watched her son test each ear and drop it into the bag.
The man leaned against the table and gave her a slow smile. "I'm Tate, Jessie Quint's grandson."
********
To purchase, click here.
Two Seasons of Romance
Now for my QUESTION: Should I publish it in print?–Lyn