Lyn Reviews NY Times Author Lenora Worth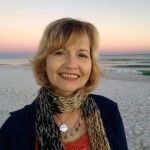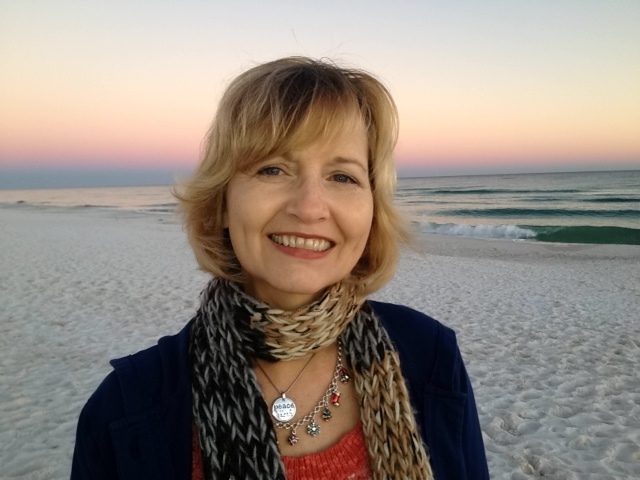 I count NY Times Best-selling author Lenora Worth as a dear friend. But I promise I was honest with my review of her latest Love Inspired Romance, Bayou Sweetheart. She gave it to me when I visited her right after New Years during that January cold snap that followed us down to her home on a bay near the Gulf shore of Florida. I will giveaway a copy of Bayou Sweetheart so be sure to leave a comment

Part-1 Here's my review.
Bayou Sweetheart by Lenora Worth
My rating: 4 of 5 stars
I hadn't read a Lenora Worth romance for a while. I still think that her Love Inspired The Wedding Quilt is a classic. And I was so delighted to read another of her romances. Bayou Sweetheart seems to be the third in a series, but it doesn't say so on the book. But occasionally sisters of the heroine would step on stage and some references were made to their recent romances. That didn't detract from the story and made me curious about them.
Lenora is a NY Times best-selling author and I know why. THE GIRL CAN WRITE! Her descriptions are lovely. Her hero is yummy but dark and mysterious. Her heroine was a free spirit with a wounded heart. It almost had the flavor of a Harlequin Presents romance with its dark commanding hero.
The only reason

didn't get 5 stars from me is that I rarely give 5 stars. And I thought that the plot needed a bit more action. But that might just be me. I tend to favor a fast-moving plot. And I had to love the opening–the heroine dancing in the rain–LOVELY.
This story was like the bayou–gently moving, warm and sweet. Thanks for a good read, Lenora Worth!
To purchase, click here. Bayou Sweetheart (Love Inspired)
Part-2 Another Lenora Worth romance.
April Bride is part of a new 12 month series of novellas
about  of course–brides!
Happily ever after guaranteed.
April Bride by Lenora Worth
War changed everything . . . even their love.
Bride-to-be Stella Carson cannot wait another day to marry her longtime sweetheart, Marshall Henderson. But her plans fall to pieces when she receives the terrible news that Marshall has suffered a near-fatal head wound while serving overseas. Diagnosed with post-traumatic stress disorder, he asks to recover privately in a D.C. hospital, and Stella gives him space to heal. But when Marshall returns home to Louisiana, it becomes clear to them both that he is not the man he used to be.
Marshall's memories of home have disappeared, and he suffers from violent, vivid nightmares night after night. Struggling to regain their life together, Stella reintroduces him to their town, reminding him of his history and their love story and watching glimpses of recognition dance in his eyes. But there is one dark corner in his memory, one important part he can't remember: his life with Stella.
With only weeks until the wedding, Stella and Marshall must choose between a marriage built on the past and faith in long-ago love or a very different future than the one Stella imagined."
Part 3-I asked Lenora
if there was a time in your life when you think God challenged you to become stronger? Please share.
I've had many times in my life where my faith has been challenged. Once when I was a confused teenager, I wanted to just curl up and die on one lonely night. But God helped me through that long night and I did come out stronger. I have learned that if I rely on the Lord's grace, no matter the situation, I will always make it through until morning. As the Psalm says "Tears may flow in the night, but joy comes in the morning."
I have learned to be strong thanks to God's love for me. Even at my lowest points in life, I can feel his touch on my shoulder. That always brings me joy in the morning.
Thanks, Lenora. I'm so happy you are able to share your love of romance with us through your lovely elegant stories and your heartfelt faith. QUESTION: Have you read a Lenora Worth romance? If not, how long have you been reading Christian romance? Leave a comment and be entered into the drawing.–Lyn