Lyn Reviews Patrice Greenwood's An Aria of Omens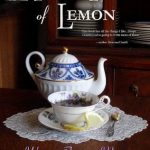 An Aria of Omens by Patrice Greenwood
My rating: 4 of 5 stars
I'm really enjoying this serie–SO WELL WRITTEN! Ellen Rosings, the heroine, is such a nuanced lady and the love interest Santa Fe Detective Tony Aragon is so strong and intriguing. The supporting cast of charactrs, the workers at the tearoom and Ellen's family and Tony's are all so well portrayed.
After several dead bodies appeared in her Wisteria Tearoom in downtown Santa Fe, NM, the skilled author takes them to the opera to find a body. The mystery is a series of unexpected twists and turns with an ending I couldn't predict! I hate it when I figure everything out. I love mysteries because I love surprises. If you haven't started reading this series–WHY NOT?
To purchase, click the cover below.