Lyn Reviews Roxanne Rustand's The Single Dad's Redemption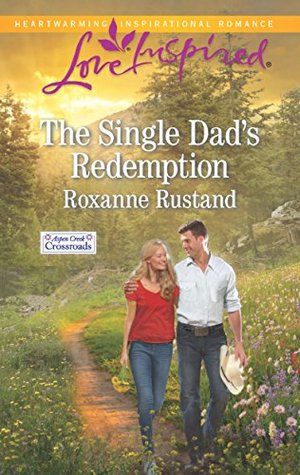 The Single Dad's Redemption by Roxanne Rustand
My rating: 4 of 5 stars
Though Roxanne Rustand is a good friend, I don't think that disqualifies me from giving an honest review. I've read many of RR's books and this one does not disappoint. Roxanne has a way of portraying characters that we care about. Certainly a man wrongly imprisoned such as Connor is a prime example especially when his main goal is to find his son and care for him.
Keely is the woman who hires Connor ( a man who'd spent his life on the rodeo circuit before prison), to work in her gift-antique shop. Yes, an unlikely turn of events. However, he needs the $ to fix his truck so he can go to his son. And Keely is in the midst of tourist season and a prime shopping promotion in town.
The inclusion of Bobby, a boy without much of a family and with special needs, adds another dimension, showing how caring Keely is. Add a curmudgeonly dad and a local cop who's not buying that Connor was wrongly imprisoned and you have an interesting mix.
If you are looking for a sweet romance with a touching hero and heroine, don't pass up this book!
To purchase, click here. On sale for $1.99!