After Christmas sale – – don't miss it!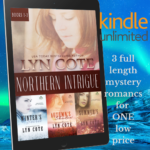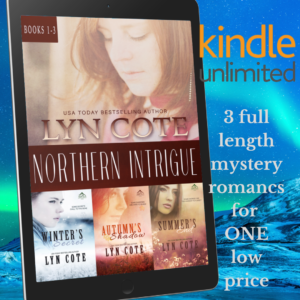 AFTER CHRISTMAS SALE! Jan 6-12th REGULAR PRICE $9.99 SALE $0.99
Three gripping mystery and sweet romances in one set-NORTHERN INTRIGUE Books 1-3:  A small town where everyone knows everyone. Or do they? Who is the silent thief in the night? Who is setting fiery surprises and why? Is there a stalker? And more questions of who and why must be solved. Yet in the midst of the danger around them, unlikely couples find the courage to love. And faith to trust God. Welcome to Steadfast, Wisconsin, a small town whose people and mysteries you may never forget. 
"Wonderful Not one boring sentence! This story is sweet and exciting with just the right amount of details! The inspirational parts were precious….Loved it! Can't wait to start the next one."
"I really enjoyed reading this. The mystery and romance elements knit well together, along with the Christian faith of the main characters. My only complaint was that I stayed up too late reading it!" Click here for more info.