Lyn's Christmas Bargain Book-Ends Dec 31st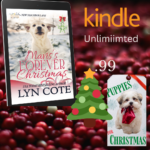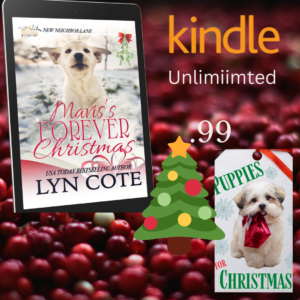 Sweet Holiday Romance with a cute puppy!
 

MAVIS'S FOREVER CHRISTMAS
asks:
Is falling in love only for the young?
Never married, Mavis, a retired college librarian, has made a new life for herself near her "adopted" niece Ellie. Over a year ago, John lost his wife, who was Mavis's best friend for nearly forty years. He has spent the intervening time traveling with his trailer. When Ellie faces complications of a difficult pregnancy, John and Mavis pull together to help her and her family. But new feelings and attraction come unexpectedly, surprising them both. Is falling in love a betrayal of a wife or best friend? 
Click here to purchase! And add some holiday cheer to the days heading toward Christmas!–Lyn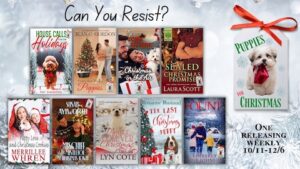 My novella is part of a series of holiday romances featuring puppies and HAPPY HOLIDAY ENDINGS! Click here to see them all–ALL 99 CENTS Each till Dec 31st!