Do You Like Fruitcake? Want to win a free ebook?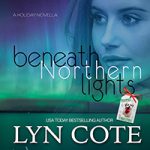 Did I get your attention with that title? (Imagine me grinning at you.)
What I really want to ask you was–
IN THE MOOD FOR A CHRISTMAS BARGAIN

?
And perhaps some sweet romance?
First of all three of my books,

all of which are Christmas connected

, are on sale for 99 cents for a LIMITED TIME!
The first two are on sale through Dec 15th.
The Heart Hopes's price goes up Monday, the 29th.
So if you've been waiting for a bargain or a few, don't miss these!
ALSO MY GOOD WRITING FRIEND DONNA FASANO
has a Christmas novella on sale for 99 cents also. (Personally, I love her title! Makes me wonder what it means to the characters!)
by Donna Fasano
On sale for 99 cents Nov 1 – Dec 31
Blurb:
Running for her life, Dina Griffin wants only one thing this Christmas–to feel safe. Officer Gav Thomas is ready to protect and serve, but he never imagined he'd fall chin over toes in love.
Now back to fruitcake.

I personally LOVE GOOD fruitcake. I love the pecans, the red and green cherries, the yellow citron. I especially love fruitcake that has almost NO cake in it–just all the goodies stuck together thickly.
To win a free copy

of my Beneath Northern Lights, leave a comment and be entered into a drawing.–Lyn
BTW, does anybody know a good online place to buy a really good fruitcake??