HONOR Ebook-Last Day or 99 Cent Sale–Saturday Feb 6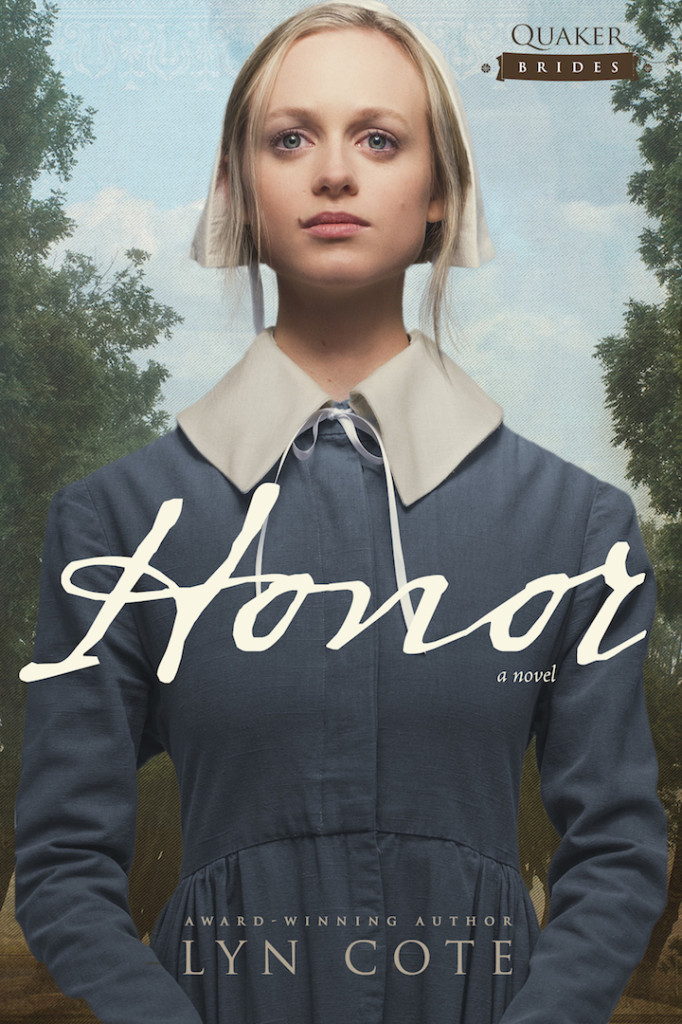 HONOR Is on sale for 99 cents through Saturday Feb 6. If you've been waiting for the final book of my Quaker Bries series before you start reading the series, your wait is nearly over. FAITH will come out April 2nd.
If you look to your left, you can see the covers rotating under MY LATEST SERIES. To purchase from Amazon, just click the cover. To purchase from Barnes & Noble, see the note and link under the covers.
Honor's BLURB
When unexpected circumstances leave Honor Penworthy destitute after the death of her grandfather, she is forced to leave her Maryland plantation—and the slaves she hoped to free—and seek refuge with a distant relative. With no marketable skills, her survival hinges on a marriage arranged through the Quaker community to local glass artisan Samuel Cathwell. Samuel is drawn to Honor, but he has been unwilling to open his heart to anyone since scarlet fever took his hearing as a child.
A move west brings the promise of a fresh start, but nothing in Honor's genteel upbringing has prepared her for the rigors of frontier life with Samuel. Nevertheless, her tenacity and passion sweep her into important winds of change, and she becomes increasingly—though secretly—involved in the Underground Railroad. Samuel suspects Honor is hiding something, but will uncovering the truth confirm his worst fears or truly bring them together as man and wife?
Set against the backdrop of dramatic and pivotal moments in American history, the Quaker Brides series chronicles the lives of three brave heroines, fighting to uphold their principles of freedom while navigating the terrain of faith, family, and the heart.
HONOR  has garnered 66 reviews and a 4.7 rating out of 5. It also finaled in last year's National Readr's Choice Awards.
And remember you can always give an ebook as a gift. Just look for that on the book page where you wish to purchase it.
Monday I'm hosting a Love Inspired Suspense author. Drop by!–Lyn