Author Mary Alford Shares Spaghetti and Rocky Mt. Pursuit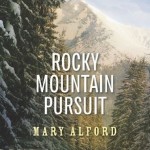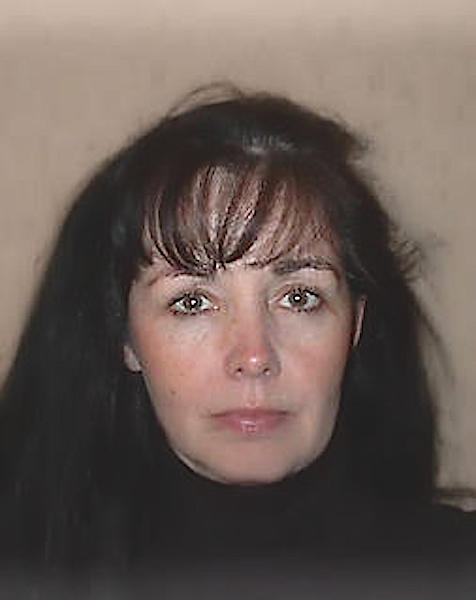 My guest today is author Mary Alford and she's going to share a recipe and something about her latest Love Inspired Suspense, Rocky Mt. Pursuit. AND MARY IS OFFERING ONE PRINT COPY (US ONLY). WATCH FOR QUESTION BELOW: Here's Mary:
Who doesn't love Spaghetti and Meatballs?
It's almost like a comfort food especially when it's cold out or when you have to feed a big hungry crowd.  Served with some garlic bread, you've got yourself a meal.
One of my favorite recipes sites is Allrecipes.com I found this recipe there and it quickly became one of my most used recipes.
In my February Love Inspired Suspense release, Rocky Mountain Pursuit, 
my main characters Jase and Reyna share a romantic meal of spaghetti while hiding out from some very bad guys. Jase and Reyna didn't have much time to prepare their meal. They used premade sauce, but I guess if you were on the run, it would taste wonderful. I hope you're not on the run and can take the time to try out this recipe and enjoy it. It's well worth the prep.
Italian Spaghetti Sauce with Meatballs
Ingredients
• MEATBALLS
• 1 pound lean ground beef
• 1 cup fresh bread crumbs
• 1 tablespoon dried parsley
• 1 tablespoon grated Parmesan cheese
• 1/4 teaspoon ground black pepper
• 1/8 teaspoon garlic powder
• 1 egg, beaten
• SAUCE
• 3/4 cup chopped onion
• 5 cloves garlic, minced
• 1/4 cup olive oil
• 2 (28 ounce) cans whole peeled tomatoes
• 2 teaspoons salt
• 1 teaspoon white sugar
• 1 bay leaf
• 1 (6 ounce) can tomato paste
• 3/4 teaspoon dried basil
• 1/2 teaspoon ground black pepper
Directions
1. In a large bowl, combine ground beef, bread crumbs, parsley, Parmesan, 1/4 teaspoon black pepper, garlic powder and beaten egg. Mix well and form into 12 balls. Store, covered, in refrigerator until needed.
2. In a large saucepan over medium heat, saute onion and garlic in olive oil until onion is translucent. Stir in tomatoes, salt, sugar and bay leaf. Cover, reduce heat to low, and simmer 90 minutes. Stir in tomato paste, basil, 1/2 teaspoon pepper and meatballs and simmer 30 minutes more. Serve.–Mary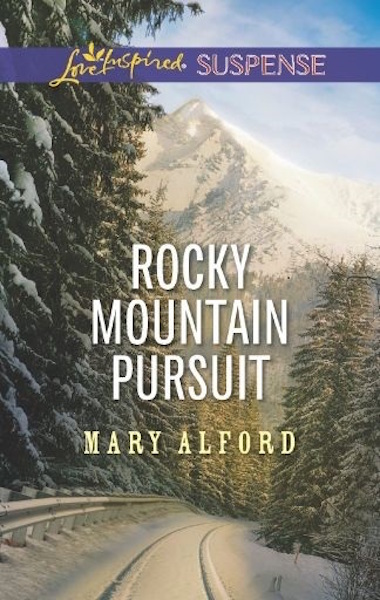 To purchase, click here. Rocky Mountain Pursuit (Love Inspired Suspense)
BLURB
IDENTITY: CONFIDENTIAL
Everyone believes agent Jase Bradford is dead—everyone but Reyna Peterson. Only he can protect her now that someone wants the information her CIA husband died to secure. As the one member of their spy team not killed, Jase must remain in the shadows. Yet when Reyna leads the enemy right to his mountain refuge and blows his cover, Jase risks his life for hers. As his best friend's beautiful widow scales the walls around his heart, whether out of loyalty or love, he makes it his duty to secure her safety. But when their pursuers trap them in the snowy Colorado mountains, will it become his final mission?
For More Online
Website: www.maryalford.net
Facebook:  https://www.facebook.com/mary.alford.1272   
Twitter :  https://twitter.com/maryalford13
Goodreads: https://www.goodreads.com/author/show/7235798.Mary_Alford
Mary has also started a group on Goodreads for those who love Love Inspired Suspense. If you're interested, here's that link too.
Thans so much, Mary, for sharing this recipe. I recall watching an old James Cagney movie where Americans in the early 20th century were trying to figure out how to eat this new culinary delight. 🙂 And your book sounds very compelling. I think writing a hideout book focusing on two characters alone would be really challenging. Good for you! Thanks for being my guest.
For book drawing–QUESTION: ARE THERE ANY RECIPES THAT YOU MAKE FROM SCRATCH BECAUSE YOU LIKE IT BETTER THAT WAY?–Lyn