HONOR Ebook on Sale 99 cents!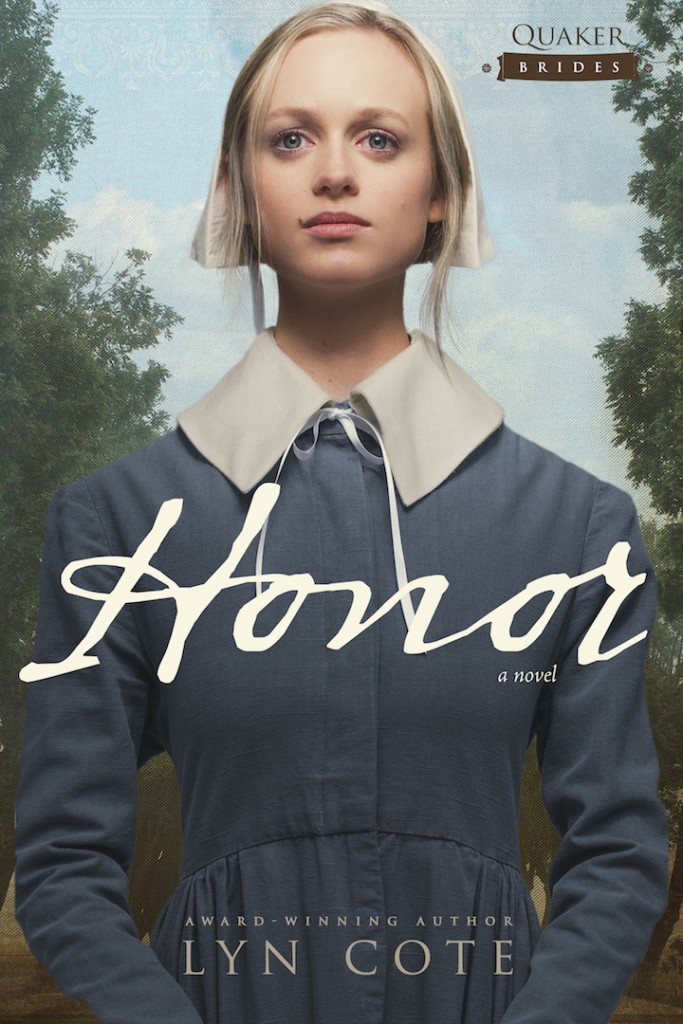 Honor is on sale in ebook form for 99 cents for a limited time. Hope you don't miss this sale. And please tell your friends about it!–Lyn 
To purchase, click cover to the left.
Review
4.5 star rating
Honor's devotion to her Quaker beliefs makes her anything but weak as she fights against slavery and for the new family she has so quickly inherited. Strong in faith and determined to do what is right no matter the law, she is a spirited testament to the strength a wife can offer her husband. The unfolding of their sweet romance is a joy to read, and their shared triumph over difficult pasts and a dangerous present is well deserved.Honor's abolitionist stance leaves her disinherited from the home she loves and helpless to free her family's slaves. Seeking sanctuary and work in the home of a distant relative, she instead finds a deaf man caring for his orphaned nephew as well as his dying mother. Samuel is determined to shut the world out as his inability to hear has made him an outcast. After he proposes to Honor, they journey to Ohio to make a new life for themselves. Her maid, Royale, and his nephew Eli?along with the dangers they face?make their marriage of convenience one of trust, hope and love. (Romantic Times)
From the Back Cover
"Who will you be, if not the lady of High Oaks?"
When unexpected circumstances leave Honor Penworthy destitute, she is forced from her Maryland plantation?and the slaves she hoped to free. With no marketable skills, her survival hinges on a marriage arranged through the Quaker community to artisan Samuel Cathwell. Samuel is drawn to Honor, but he has been unwilling to open his heart to anyone since losing his hearing as a child.A move west brings the promise of a fresh start, but nothing in Honor's genteel upbringing has prepared her for the rigors of frontier life with Samuel. Nevertheless, her tenacity and passion sweep her into important winds of change, and she secretly becomes involved in the Underground Railroad. Samuel suspects Honor is hiding something, but will uncovering the truth confirm his worst fears or truly bring them together?Strong women. Brave stories.
Set against the backdrop of dramatic and pivotal moments in American history, the Quaker Brides series chronicles the lives of brave heroines fighting to uphold their principles of freedom while navigating the terrain of faith, family, and the heart.
**********
BTW,
Congratulations to Jennifer Bretsch who won Becky's Porter pack giveaway! CONGRATS!–Lyn