Like Snow? Yes? No? And 99 cent SALE!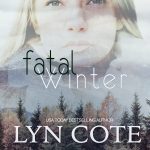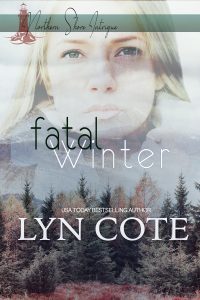 I live in the Northwoods of Wisconsin just south of Lake Superior so very close to Canada. Within a 50 mile radius of our home are over 2000 glacial lakes; hence it's called the Lakeland area—figures right? And I live in a forest between two national forests. We got trees!
In the summer we are blessed with temperatures between 75 and 85 every day and very low humidity. (Infrequently the temps will climb to the low 90's but rarely lasts longer than a day or two.) The usual temps last sometimes well into the fall and then, of course comes winter. With winter comes that cold, white, fluffy stuff—snow!
Our town is a tourist town in summer and winter, too. Snowmobile trails criss-cross our counties. Other winter sports such as dog-sledding races, cross-country skiing, and even downhill skiing attract visitors. And yes, the weathermen here get excited when snow is predicted—especially big snow. Personally I'm not a winter sports person. I always say my winter sport is watching the snow fall, which I enjoy very much! So are you a snow fan or not? Leave a comment and perhaps win an ebook.
Thursday is the last day of my February 99c sale of Fatal Winter.
A page-turning work! Bookstore owner Sylvie and detective Ridge share a painful history — but when they discover the dead body of Sylvie's cousin, they have no choice but to work together to unravel the truth…And in the process, can they find the faith to love and  heal? Why miss this suspenseful northwoods romance by USA Today Bestselling author Lyn Cote?
What Readers Say:
"I loved this book that is exhilarating with murders, robberies, assaults, and romance for Sylvie and Ridge. It was nonstop action from beginning to end and a great addition to the Northern Shore Intrigue series. Each book is a standalone with no cliffhanger, and I highly recommend this book. Lyn Cote is one of my favorite authors because she keeps you wondering up until the end who the suspect is."
"Winter's Fury-A great page turner which I loved! This story has both mystery and romance in spades. The characters are strong in their positions whether they are right or wrong. Sylvie and Ridge have a strong connection, but Ridge has trouble communicating his true feelings. There are layers of things going on. This book is well thought out and worth every moment of your time!"
So what's your vote-snow yes or snow no and why? Leave a comment and win an ebook (first 5 commenters.)—Lyn Cote