A Brand New Book by a Friend Merrillee Whren!
Next I have a BRAND NEW books by an author, MERRILLEE WHREN, I've knowN and admired for year. I would like to tell you about today that I highly recommend.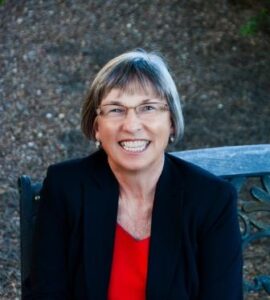 I'm Merrillee Whren, an award-winning author of contemporary Christian romance. I love happy endings. That's why I write romance. When I started writing many years ago, one of my goals was to write a novel set in each of the eleven states where I have lived. That's right—11!
My new release—available for pre-order until February 7th—is set in Georgia, where I lived for nine years and where I first wrote something for publication, although it took me many years to get a publishing contract. I have fond memories of those years and the great family neighborhood we lived in, where I started seriously playing tennis, which I still play today nearly forty years later. One of the things I remembered from our time in Georgia is a ministry there that served older adults and had children's homes. 
When I got the idea for The Village of Hope series, I thought of that ministry. I also have friends who served many years at a children's home in Oklahoma. I expanded on those ministries to create The Village of Hope, a multifaceted ministry, a place that provides hope, love, and a helping hand for those in need. James 1:27 says, "Religion that God our Father accepts as pure and faultless is this: to look after orphans and widows in their distress and to keep oneself from being polluted by the world." This verse fits The Village of Hope perfectly.
 My new release, Melody's Resolve, is the third book in The Village of Hope series. 
( meme here) Here are the links that will give you more info and let you buy it.
Amazon: https://bit.ly/3XatPir
Apple: http://bit.ly/3ZKi18P
Kobo: bit.ly/3QnWuyj
Google Play: http://bit.ly/3ZuTEM7
 **********