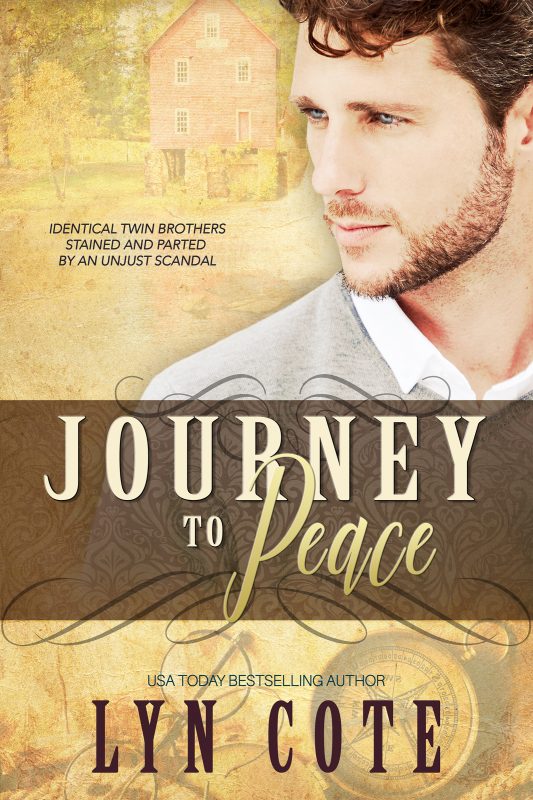 Identical twin brothers-stained by an unjust scandal and separated by miles of wilderness~ Two young beauties in jeopardy~can they each trust a twin before it's too late?
About the Book
Identical twin brothers-stained by an unjust scandal and separated by miles of wilderness~ Two young beauties in jeopardy~Will they learn to trust before it's too late?
Outcast from his home town New Orleans, Johnny McKuen has taken refuge in Mexican Texas in 1827. He's still reeling from the aftermath of an engagement gone terribly wrong but trying to build a new life on the frontier. Out of the blue, a friend he considers nearly a brother arrives with Johnny's neighbor, bleeding and mortally wounded. As he breathes his last, he entrusts his wife to Johnny, a man of honor. 
Near to giving birth to another child, the new widow Angel slumps against the bed, her head on her husband's hand. Her world crumbles. How is she to care for a farm and her children with the birth of a child imminent? And who shot her husband and started to scalp him like a Comanche would? Nothing makes sense.
Keeping  the family plantation Beau Rivage going, Callum McKuen alone faces the rejection by New Orleans society.When will his father return from a sojourn East? When will he see his beloved brother again? Has his family abandoned him? Don't they realize that it's not just the scandal? Forces resentful of their anti-slavery stand are at work to destroy their livelihood. 
On a rare visit to the French Quarter, Callum meets Minette, a lovely young woman who hides her beauty beneath layers of clothing and a hat and scarf. Why isn't she displaying her beauty in order to find a husband?
Minette also lives under a cloud of unjust scandal. This makes her a target for an unscrupulous man of bad reputation who wants her as his mistress. As the only provider for her grandfather and little sister, she soldiers on even as the scoundrel becomes relentless. Who will free her from this threat?
The twins face these challenges as the gentlemen they were raised to be. Who killed Angel's husband and why? And how can Callum protect Minette if she won't trust him? How and when will the twins be reunited? A compelling parallel story you don't want to miss!

Other Books by Lyn in "The American Journey"
Disclosure of Material Connection: Some of the links in the page above are "affiliate links." This means if you click on the link and purchase the item, I will receive an affiliate commission. I am disclosing this in accordance with the Federal Trade Commission's
16 CFR, Part 255
: "Guides Concerning the Use of Endorsements and Testimonials in Advertising."