Welcome to the Autumn 2014
Scavenger
Hunt
. You have arrived at Stop #6. The
hunt
begins at
noon
(Mountain Time Zone) on
October 17, 2014
. You may have arrived here before the start which could mean all of the sites aren't ready quite yet. Once the official start has begun, you should go to
Stop #1 http://www.robinleehatcher.com/scavenger-hunt-stop-1-autumn-2014
and then work your way through the sites, gathering clues and entering bonus giveaways, until you reach the final stop which will also be on the site of
Robin
Lee
Hatcher
.
The
hunt
ends on
Sunday, October 19, 2014
at one minute before
midnight
(Mountain). That means you have all of the weekend to finish it, so take your time. Enjoy reading the exclusive content the authors have prepared for you. You will collect a
CLUE IN RED
 at each stop. Write them down as you go. At the end of the
hunt
, you will enter the clues into a Rafflecopter form. (The answer will make sense, even if you aren't familiar with the quote.)
The
hunt

is open to international entries. The grand prize is a Kindle Fire HDX. Two runners-up will receive a new release from each of the participating authors.

IN CASE YOU FIND A BROKEN LINK…

Robin

Lee

Hatcher

has prepared a "cheat sheet" with direct links to each author's post in case a site goes down or a link gets broken. We hope there will be no such issues, but just in case, please make note of the URL for the

Participating Authors & Stops page

so you can check back and be able to complete the

hunt

.
IMPORTANT NOTE: IF YOU ENTER YOUR NAME ABOVE TO SUBSCRIBE TO MY ENEWSLETTER, YOU WILL RECEIVE THE OLD FAMILY RECIPES BOOKLET ***AND***BE ENTERED INTO A DRAWING FOR A $5 AMAZON GIFT CARD!!!
NOW FOR MY GUEST TODAY-JODY HEDLUND!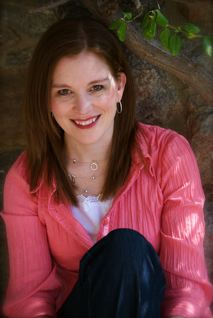 Lighthouses, Lakes, and Love . . . Oh My!
By Jody Hedlund
Over the past year I've become obsessed with lighthouses.
It all started when I began to do research for a lighthouse series my editor asked me to write regarding women light keepers who worked in Michigan lighthouses.
Michigan is a peninsula surrounded on three sides by Great Lakes. As a result, Michigan has gained notoriety for being the state with the most lighthouses. It has over 120 compared to 500 total nationwide.
Since I live in the middle of Michigan, I'm within a couple of hours driving distance to many lighthouses. So of course I couldn't pass up the opportunity to do hands-on research.
Accompanied by my two teen daughters and my mom, we drove up the coast of Lake Huron. We stopped first at Sturgeon Point Lighthouse and climbed all the way to the top of the tower. The view over the rocky isthmus and lake was stunning.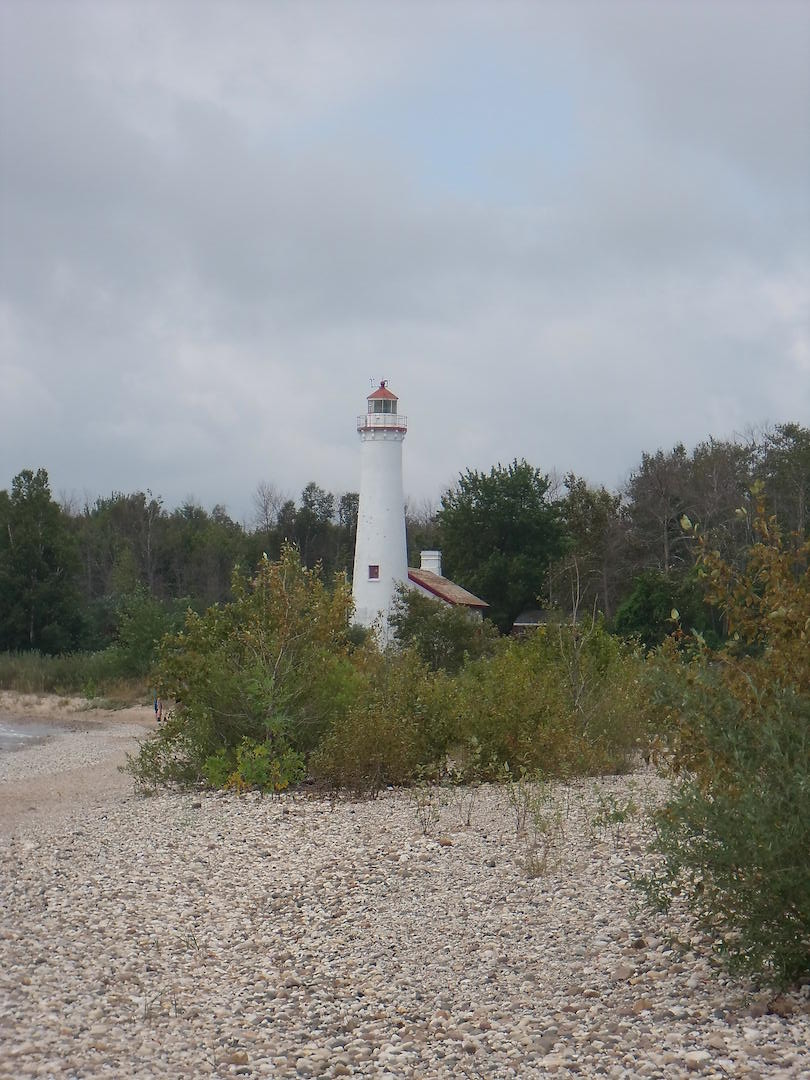 Our second stop of the day was at the Old Presque Isle Lighthouse.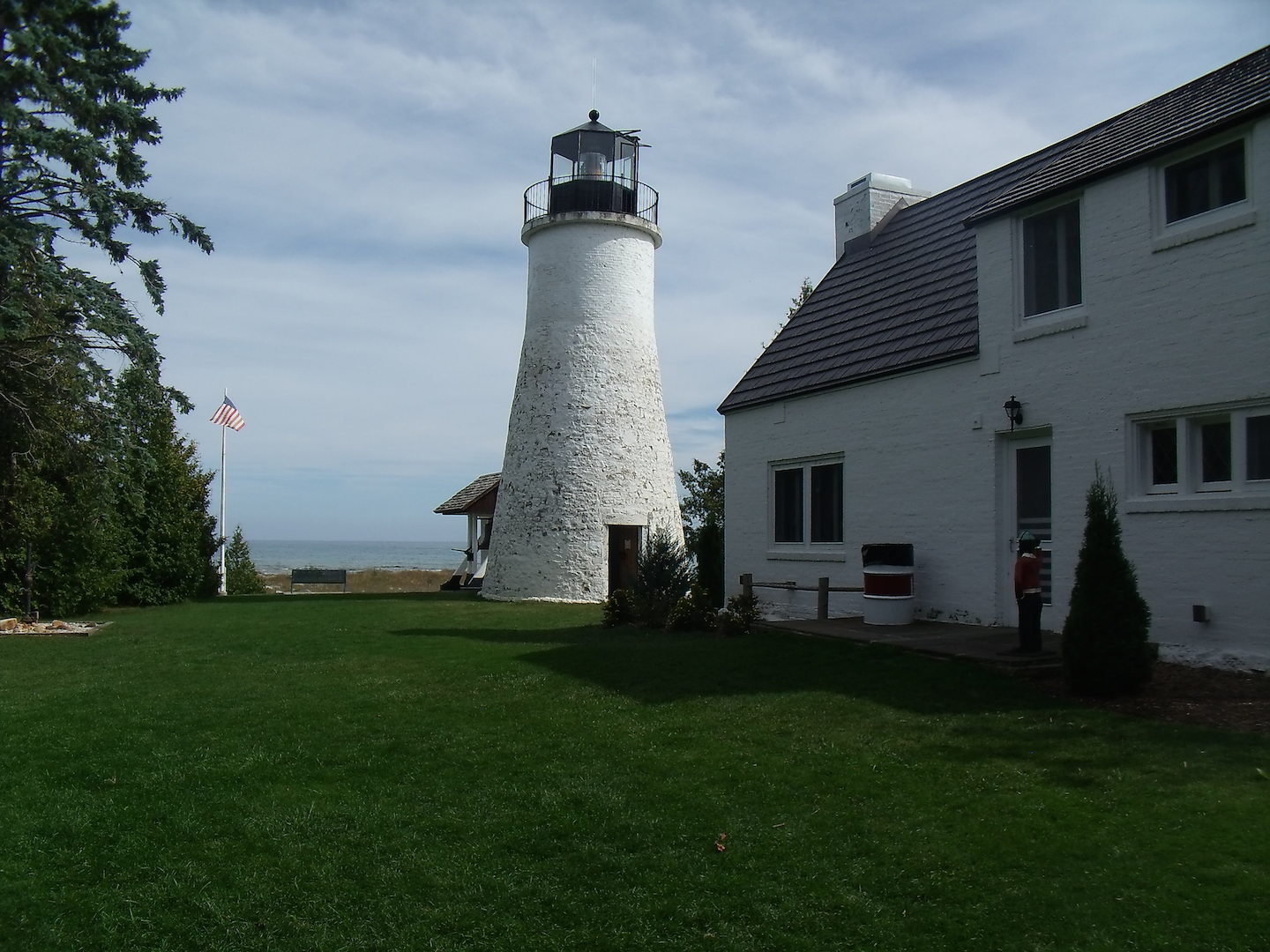 This 40 foot tower and unattached keeper's house provide the setting for my novella, Out of the Storm, and first lighthouse book, Love Unexpected. The remote wilderness setting drew me to this tiny lighthouse along with the stories behind some of the women keepers who lived there.
Finally, we made our way to the New Presque Isle Lighthouse which was built further north to replace the old crumbling one. Thankfully both the old and new structures have survived the passing of time and the harsh weather and now remain testaments to their once important role in saving lives.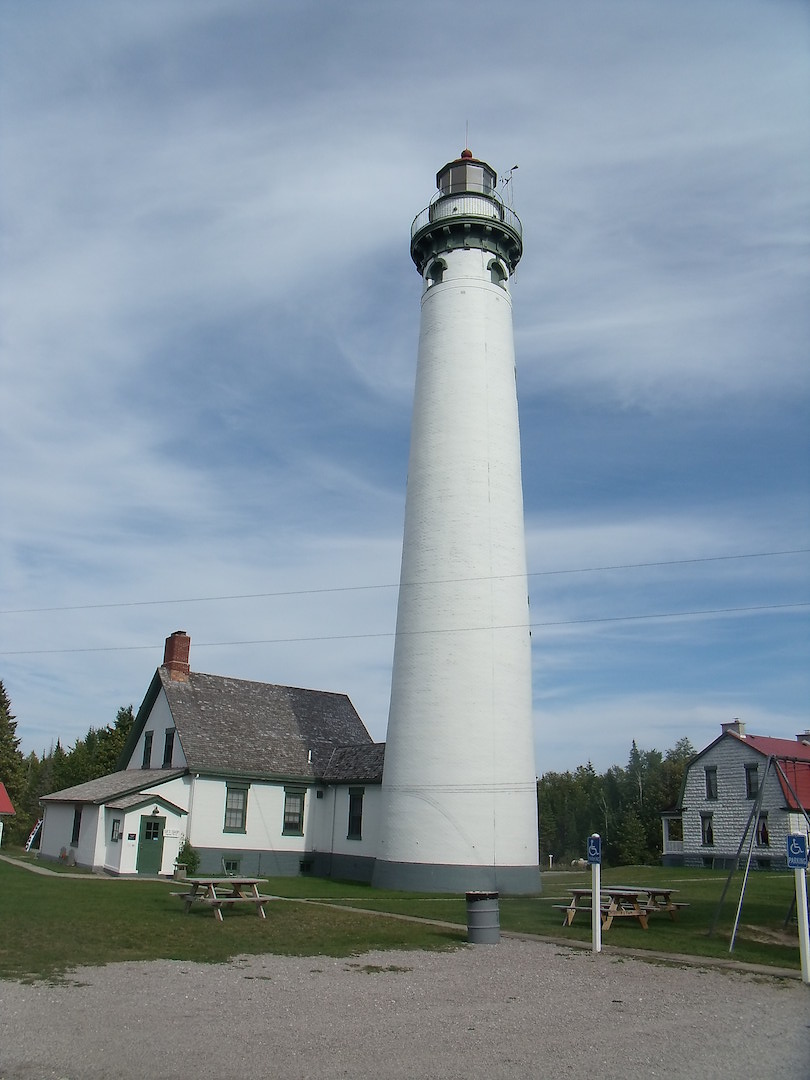 After my research trip, I began to understand the appeal lighthouses have. Not only are they beautiful and picturesque, but they bring back a sense of nostalgia, poignancy, and romance that few other historical markers do.
The Attraction to Lighthouses
 They're rich in historical details and stories. They're wrought with danger and death. And they're just plain fun to explore. Climbing the winding staircase, reaching the top, and peering out the tower windows (or in some cases going out onto the gallery) is breathtaking.
The men and women who lived in the lighthouses faced deprivation, isolation, and often great losses. Every time I visit a lighthouse, I gain a deeper appreciation for the people who devoted their lives to serve their country through manning the lights.
This past year, the Christian band, Rend Collective, wrote a song titled, "My Lighthouse" in which they compare God to a lighthouse.
If you have a minute, watch the video on
YouTube h
ere. The song has such an awesome message!
Here's the chorus:
My Lighthouse, my lighthouse?Shining in the darkness, I will follow You?My Lighthouse, my Lighthouse?I will trust the promise, You will carry me safe to shore
The truth is that amidst all the darkness that life brings, God is there. He radiates a sliver of hope, a shining beam that cuts through the darkness and keeps us afloat. Is God your Lighthouse?
As a gift to you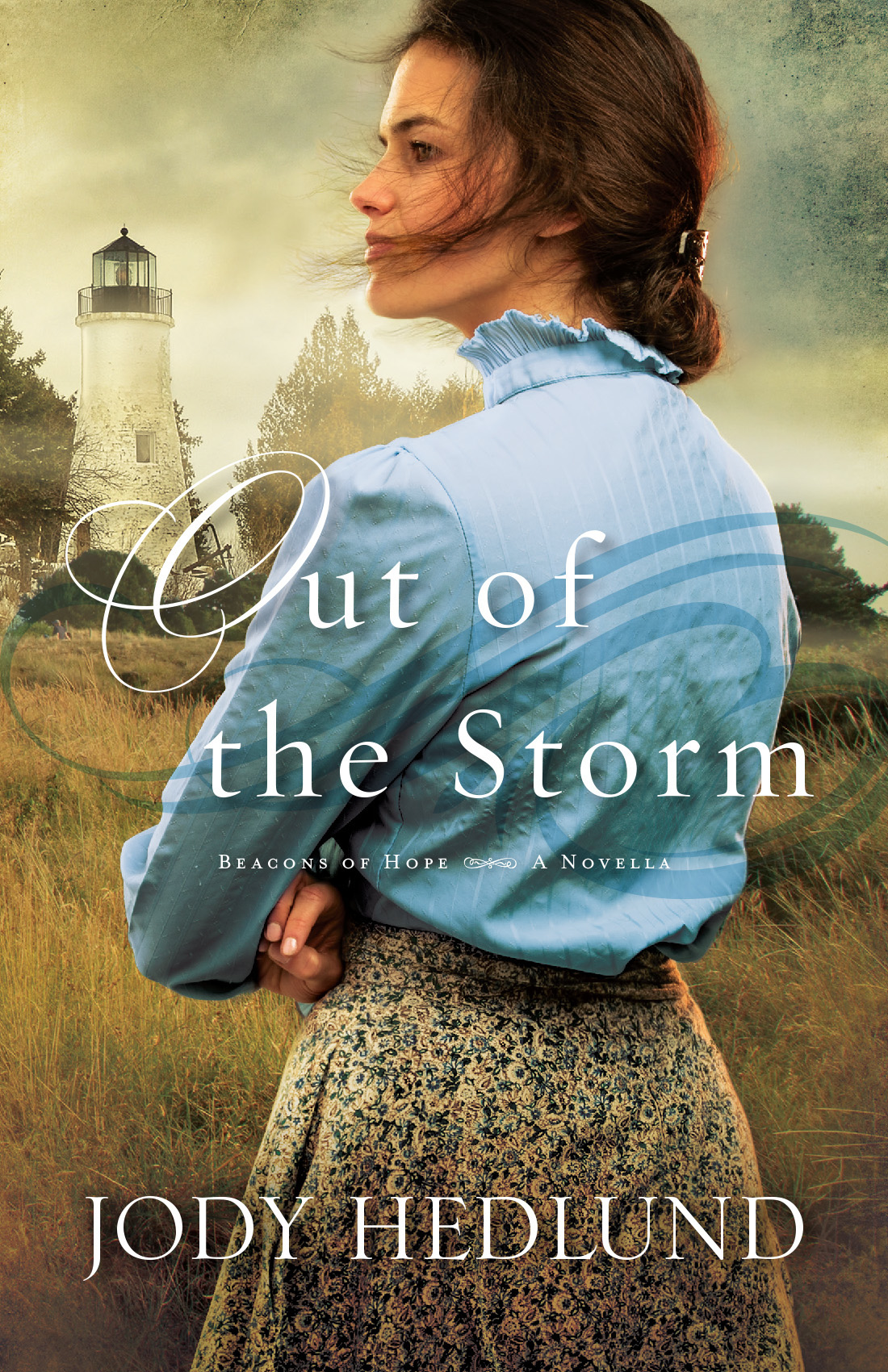 (and to get you excited about lighthouses), I'm offering a FREE copy of my recently released lighthouse e-novella, Out of the Storm. Go to one of these sites to download the FREE e-novella today: Amazon, Barnes & Noble, Christianbook.com
Question for YOU: Do you like lighthouses? Have you ever visited one? If so, where and what was it like?
CLUE: We cannot enter

Here is the link to Jody's site, Stop #7