Author Miralee Ferrell & Her Daughter's True Story & Book Giveaway
My guest today is author Miralee Ferrell and she has her daughter's true story to share. BTW, SHE'S OFFERING A COPY OF DREAMING OF DAISIES SO LEAVE A COMMENT TO ENTER THE DRAWING! Here's Miralee:
"Marnee Ferrell, my nineteen-year-old daughter, had been hired to do a man's job on a 75,000 acre cattle ranch in dry, rocky, central Oregon. She sat on Ricky, her Morgan gelding, and surveyed the herd of about twenty-five head she must move from the pasture to the ranch house, eight miles away. Very little fazed this horse; not deer, snakes on the road, steep hillsides or cars zipping by. He'd never been around cattle before this job, but Marnee hadn't hesitated to try him on a new adventure.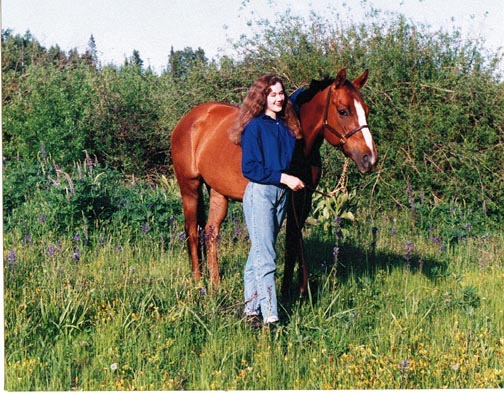 Marnee
She urged the mixed group of cows and calves toward the wide gate. They were moving nicely when a spotted cow with twisted horns defected from the herd and bolted the opposite direction. Ricky didn't hesitate. He leaped after the cow as though it were a game.
Marnee pushed Ricky to turn back the cow—the rest of the animals were infected by the same desire to escape. Cows have very little sense, and they plowed through and over the tight, razor-sharp fence. By the time the last one reached the remains of the fence, it had been torn down, with the cattle running up the shale-covered sides of the canyon.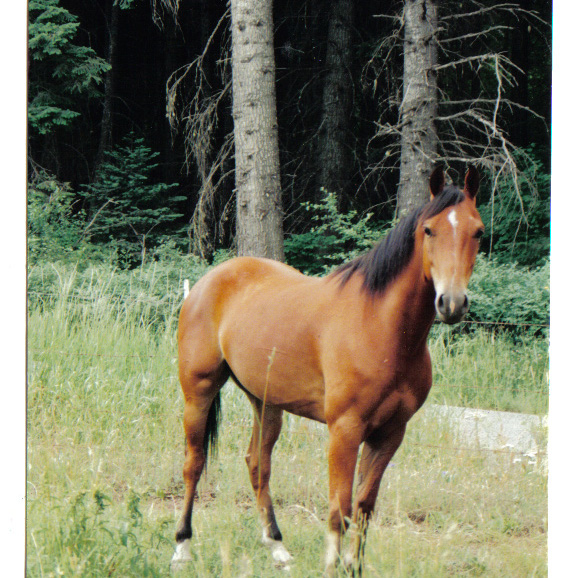 Ricky
Ricky was incredibly quick and Marnee was depending on his agility as she bent low over his neck. She needed to get far enough ahead to turn the leaders—the rest would fall in behind. She ran Ricky up and down the  steep canyon walls, jumping brush and sliding on the treacherous loose shale. While coming down one hillside she prayed Ricky wouldn't misstep. The ground was so steep her stirrups dragged in the dirt, and she held them up to clear the rocks. She hit the bottom of the gully and gained the lead, heading off the offending cow, and the rest followed.
The next mile or two the cattle calmed as they returned through the broken fence and up the road towards home. They followed an old road, fenced on both sides, but someone hadn't closed a gate. The cow with twisted horns ran at high speed through the opening with the rest on her heels.
Again Marnee and Ricky charged after the herd. They spent another frustrating hour pounding over treacherous ground, avoiding holes and jumping brush, as they brought the cattle back onto the trail. Pushing cattle with no one riding point is tricky, but the ranch was short-handed with only one other experienced rider in another location, so Marnee had no choice.
With growing frustration she pushed her sweat-soaked horse. The cow that caused the trouble was decidedly unhappy. Three times she'd been deterred from returning to her pasture. As Ricky and Marnee took a breather, the fast moving, bawling cow spun, ran, and rammed into Ricky's chest, knocking him backward. Shaken from the attack, Marnee kept her seat, then dismounted to ascertain Ricky hadn't been gored. Thankfully, the cow's horns were turned inward and didn't do any damage. Ricky calmly moved forward and bent to his task as Marnee again collected the herd.
Both horse and rider were covered in dust, sweat and scratches from the rugged terrain they'd covered that five-hour day, but satisfaction poured through Marnee as she and Ricky arrived at their destination.
Marnee is like Leah Carlson, my heroine in Dreaming on Daisies—a young woman who is running a ranch almost single-handedly—with a tenacious strength and determination to win out over very high odds. She's forced to succeed or lose the ranch, due to her father's heavy drinking—but she's constantly slammed with numerous trials that send her emotions reeling. But like Marnee, Leah never gives up—she's a strong woman who knows what she wants and isn't afraid to work for it. "–Miralee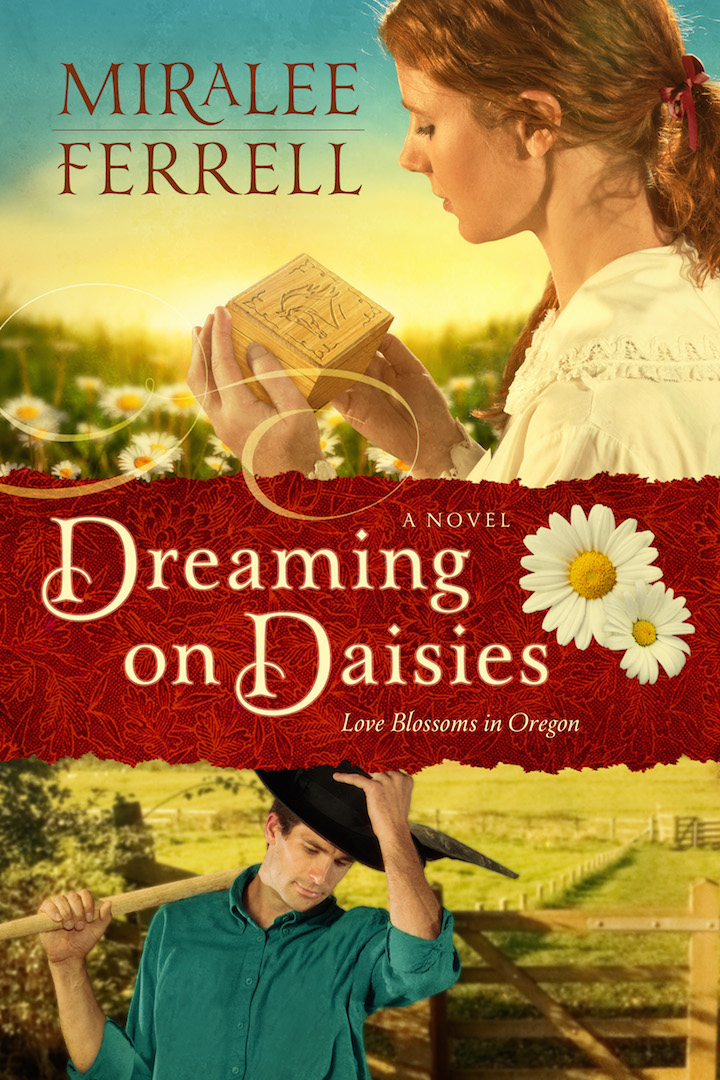 To purchase, click here. Dreaming on Daisies: A Novel (Love Blossoms in Oregon Series Book 3)
Dreaming on Daisies—Just Released—Part of the Love Blossoms in Oregon Series
When her father's debts, brought on my heavy drinking, threaten Leah Carlson's family ranch, she fights to save it. When handsome banker Steven Harding must decline her loan request, he determines to do what he can to help. Just as he arrives to serve as a much-needed ranch hand, Leah's family secrets—and the pain of her past—come to a head. They could destroy everything she's fought for. And they could keep her from ever opening her heart again.
This is historical romance that offers hope and healing to the deepest wounds in a woman's past.
Bio
Miralee Ferrell is a multi-published, award-winning author of 11 books. She lives in the Pacific NW with her husband of 42 years, where they enjoy working in their yard and garden, riding horses and playing with their dogs. Two of Miralee's books in the Love Blossoms in Oregon series are currently on sale—with Forget Me Not (Love Blossoms in Oregon Series)

offered 99 cents on all ebook formats until Oct. 14.
So what did you think of that true story??? Miralee must be very proud of her daughter.
QUESTION: Has your daughter or other family member ever done something you were proud of?–Lyn