Craftie Ladies of Romance Thank Mothers & Mentors
I am fortunate enough to be a member of another blog The Craftie Ladies of Romance. Have you ever visited it? Here's the link. Today I'm giving a few other craftie ladies a change to thank their mothers or mentors. Read on!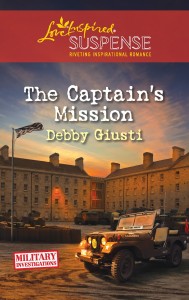 My three guests today are  Love Inspired authors, Debby Guisti, Lacy Williams, Sherri Shackelford, Missy Tippens, Sandra Orchard, Naomi Rawlings, Pamela Tracy, Louise Gouge and Jean C Gordon who want to thank their mothers or mentors. Here they are!
Author Debby Giusti:
"May 24th is my birthday so I'd like to thank my mother for giving me life.  She went home to the Lord too young, and I still miss her so much, especially on my birthday."
I just reviewed Debby's book. If you missed it, here's the link.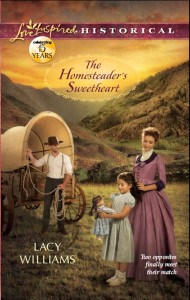 Author Lacy Williams:
"I'd like to thank my mother for investing her time all those years that she homeschooled us. As my kids are growing (still not quite school-aged yet), I realize exactly how much she sacrificed by being with us all day, every day and still having the patience to teach us what we needed to know and that inspired us to be the people we are now. She gave not only her time, but her love. Thanks, mom! You're the best!"
Have you ever visited the Petticoats and Pistols Old West blog? Just last week, Lacy wrote a tribute to her mother there. Here's the
link.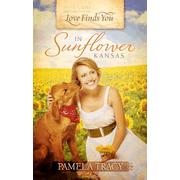 Here's Author Pamela Tracy
.
"I Love You"
How do you say thank you to a mother?  Two words don't seem enough to give the woman who gently walked you from the hospital making sure your head was secure, the woman who held your hand as you learned to walk yourself, the woman who walked you into the kindergarten classroom the first day making sure you had all your supplies and who walked out so she could cry without you seeing, the woman who learned to drive just so she could help with field trips, the woman who got her first library card because you read more books in two weeks than one library card offered, the woman who made starter yeast with you because they did that in Little House on the Prairie, the woman drove you and your friends to Skateland, and movies, and then stayed at home  and worried (and prayed) when you could drive yourself, the woman who watched you go off to college and who suddenly had weeks, then months, then years when you didn't make it home.  How do you say thank you to a mother? With three words instead of two."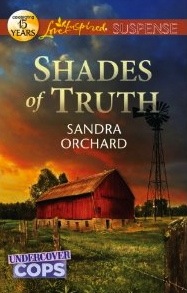 I'd like to thank Nancy Miller, walking partner, sounding board, dear friend, adopted mother and the most encouraging cheerleader for my books.
Sandra Orchard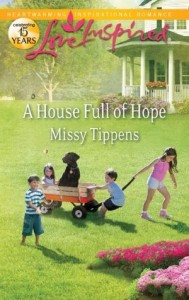 "I'd like to thank my mother for always telling me I could do anything I set my mind to do. I think hearing that message my whole life led me to jump in and try my hand at writing when the desire first hit. And I should probably also thank her for my stubborn streak, which helped me stick with it for over ten years before making my first sale! Thank you, Mother!
"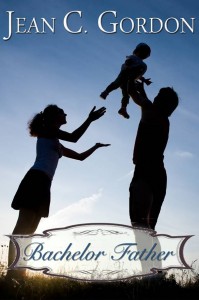 Jean C. Gordon
"I want to thank my mother, Mary Jean Chelikowsky, for teaching me that it's okay to leave your rose-colored glasses on. Mom had a knack for seeing the good in everyone and everything. My brothers and I are better people for that."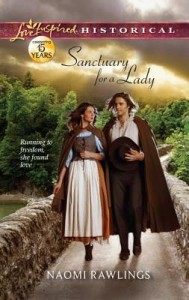 Debut author Naomi Rawlings
"I'm grateful for a mom who taught me not to give up and to believe in my talents and abilities. Those two principles meant a lot to me when I first started writing. If I wouldn't have had them instilled in me as a girl, I probably would have given up long before I got published."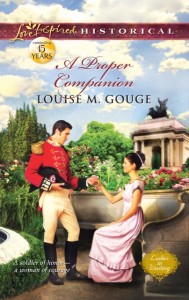 Louise M. Gouge
I'm grateful to my mother and maternal grandmother, whose loving affirmations taught me about God's love. Although they are both with the Lord now, they still influence my writing.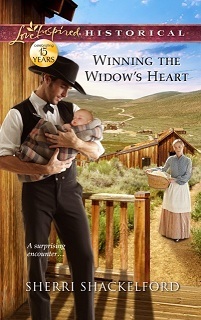 Debut Author Sherri Shackelford:
"I'd like to thank Cheryl St. John for all her love and encouragement on the
path to publication, as well as her love and support AFTER publication!"
And I'd like to thank Debby, Lacy, Pamela, Sandra and Sherri for sharing their experiences and thanks.–Lyn