A New Book by Pat Simmons!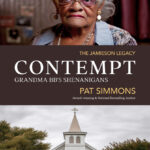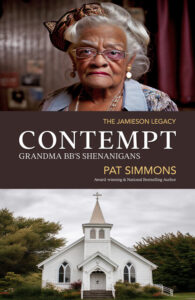 Grandma BB, (I love that photo!) the unofficial matriarch of the Jamieson clan, is getting her house in order for the perfect homegoing celebration. After all, she's eighty-something.
She summons Parke Jamieson VI, his brothers, cousins, and their families to play a part in the practice funeral program—only if they follow her instructions to the letter.
Since the Jamiesons are at her house with bodyguards Chip and Dale, they might have an impromptu family game night.
The evening is full of surprises, especially when an unexpected visitor shows up to steal the show. With more work that needs to be done, Grandma BB plans to put her funeral on hold and stick around for a couple more generations.
Buying link:https://www.patsimmons.net/the-jamieson-legacy