Amish Author Kathleen Fuller & Finding Strength Within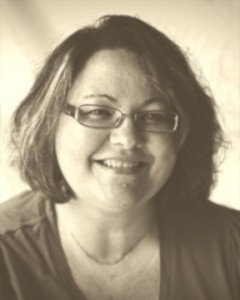 My guest today is Amish Author Kathleen Fuller who is offering a GIVEAWAY and speaking to us about something we all find necessary to do. Here's Kathy:
"Finding The Strength Within
In my latest release, Letters to Katie, the heroine, Katherine Yoder, may seem weak on the surface. At times she even considers herself weak, unable to free herself from her attraction to Johnny Mullet, a man who has never returned her affections. Throughout the story, Katherine is faced with several challenges that cause her to examine her faith and identity. Through those trials and by trusting God, she finds the strength she's always possessed.
To purchase, click cover.
Women all over the world face a variety of challenges and trials that push them to the breaking point. At times these women need outreach, not only to help them become independent, but to discover the God-given strength within.
Zimele is such an outreach program.
Their mission is "To confront the root causes of poverty and remove the barriers to self-sufficiency by working with one woman and one community at a time until we reach all of South Africa, through the empowerment of these women with the skills, resources, and support networks to start businesses and social service projects to sustain not only themselves, but their families and communities."
The scripture at the core of Zimele is 2 Corinthians 5:17-18—"Therefore, if anyone is in Christ, the new creation has come: The old has gone, the new is here! All this is from God, who reconciled us to himself through Christ and gave us the ministry of reconciliation."
According to volunteer Tera Moore, she works with Zimele "because
of my love, appreciation and respect of women. All the women of Zimele want is an opportunity to be self-sufficient and support their community for themselves and future generations. Due to circumstances beyond their control, the ability to do that has been stripped away from them and we have an opportunity to help them get it back."
Independence. Respect. Strength. These are qualities God has given us, and as Christians we are to support and care for one another. We see examples of that in our society, in Amish culture, and in other world cultures. But there is more work to be done, and we can accomplish it through the power of Christ and our love for others.
For more information about Zimele, visit their website at http://zimelecommunity.org/about-us/
Blessings,"– Kathleen
Website: www.kathleenfuller.com
Facebook: https://www.facebook.com/pages/Kathleen-Fuller/81836200502?ref=ts&fref=ts
Twitter: @TheKatJam
Pinterest: http://pinterest.com/kathyfuller/
Goodreads: http://www.goodreads.com/group/show/90423-q-a-with-kathleen-fuller
Blog: www.amishliving.com
Thanks, Kahtleen, I had not heard of Zimele before but it sounds like a worthy cause.
To enter the drawing, click the link to Zimele and find out one fact such as what Zimele means and post it here. Also if you scroll down, you'll see Compassion International that I strongly support.
PS-Melanie Pike and Jane B won Jan Drexler's Amish book!
[subscribe2]