Author Annslee Urban & WALNUT FUDGE BROWNIES!!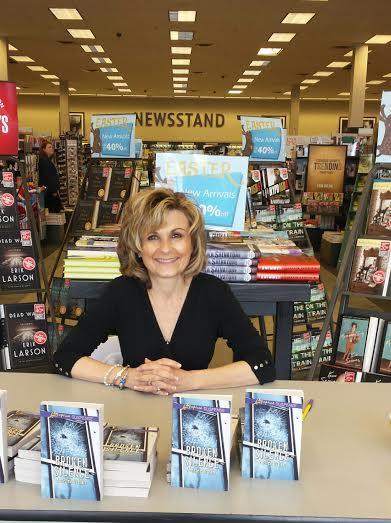 When I read author Annslee Urban's title, my mouth began to water for 
Walnut Fudge Brownies
1 cup flour ¼ teas. baking powder
¼ teas. Salt 1 cup butter, softened
2 cups sugar 1 teas. vanilla
12 Tablespoon cocoa 1 cup chopped nuts
4 eggs
Preheat oven 325. Grease 10" x 12" pan. Mix flour, cocoa, baking powder and salt in small bowl. In larger bowl beat butter, sugar, eggs until light and fluffy. Add vanilla and blend in dry ingredients, and then add nuts. Spread evenly in pan. Bake for 30 minutes.
This is one of our family's favorite recipes, one that I have used for over 30 years. I was fortunate to be born into a family that loved to cook. From my earliest memories, I remember my Sicilian Grandmother, Delicia Preci in the kitchen, whipping up delicious meals and desserts. Even now, I can recall the cozy, welcoming scent of her home. Everything she made was from scratch. A tradition passed down to my mother and me and now my daughters.
This recipe, Walnut Fudge Brownies, is a recipe I tweaked some, but have used over and over again for years. And often I get asked for the recipe whenever I bring it to a function or give as a gift.
Bon Appetit!–Annslee
I Remember Mom
Holidays were always special at my home. Once December hit, we started baking cookies, making crafts and pulling out decorations. In no time our small ranch home turned into a magical wonderland. We hung homemade streamers and mistletoe, streamed colorful lights on our tree and set up a hand-painted manager. But, the one thing that made our Christmas complete was a red brick, nearly life size cardboard fireplace, complete with flickering embers.
Fireplaces were few and far between in the Arizona desert at the time I was growing up, but my Midwestern raised mother knew the cozy feeling of a holiday fire. So, we improvised, and although our little brick fireplace was made of cardboard, it added a spirit of snuggly warmth to our home and our memories.
I will always keep those memories close. And even today, holidays are looked forward to, especially Christmas, where we gather to celebrate the birth of our Savior, laugh and enjoy each other's company in a home filled with love and the warm of a crackling fire.
a wonderful way to bond and relax
Sharing a meal with family or friends is a wonderful way to bond and relax. What's better then  great food and great conversation? In my recent novel, Broken Silence, even the simple act of sitting down together to eat stir warm and painful memories of the life Patrick Wiley and Amber Talbot once shared."–Annslee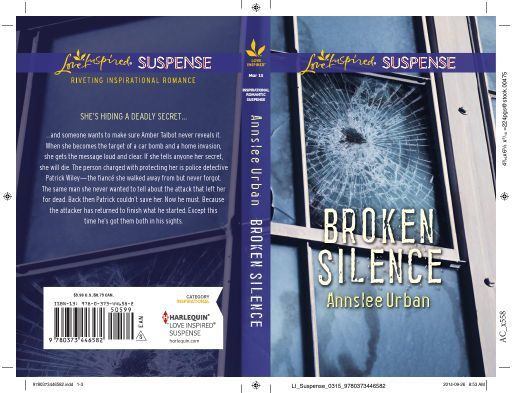 To purchase, click here.
BLURB:
Now, eleven years later, Amber is hiding a deadly secret. One that shattered the dreams of a future she once hoped to share with Patrick.
…and someone wants to make sure Amber never reveals it. When she becomes the target of a car bomb and a home invasion, she gets the message loud and clear. If she tells anyone her secret, she will die. The person charged with protecting her is police detective Patrick Wiley—the fiancé she walked away from but never forgot. The same man she never wanted to tell about the attack that left her for dead. Back then Patrick couldn't save her. Now he must. Because the attacker has returned to finish what he started. Except this time he's got them both in his sights.
Annslee, thanks so much for that sweet recipe and sweet memory.–Lyn
For more online:
https://www.facebook.com/mary.a.urban.9