Author Milinda Jay & I REMEMBER MAMA (Book Giveaway)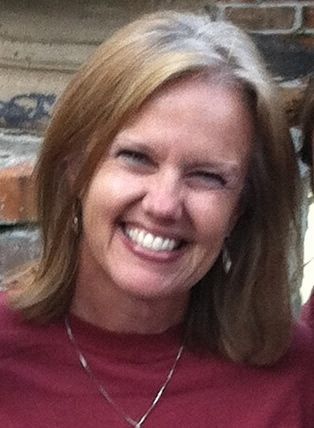 I've never hosted author Milinda Jay before. She shares another touching story, I REMEMBER MAMA. BTW, she will be offering a copy of her latest book HER ROMAN PROTECTOR to one commenter so don't miss THE QUESTION. Here's Milinda:
I Remember Mama
My mother is 89 and has dementia. Some days she recognizes me. Other days, she stares vacantly into space. But memories of her beloved mother linger.
"Tell me about your mama," I said when I visited her yesterday.
She looked out beyond the shade of the old oak tree. Her watery blue eyes focused on something I couldn't see. She was quiet for a while, battling nothingness.
When she spoke, her sentences were garbled, but I said her words back to her, as if they made sense. Eventually, a story evolved.
"When I was in elementary school, my friend and I practiced twirling our batons on the same field as the senior high majorettes. One day, we hid behind azalea bushes, and copied everything they did. I asked Mama if she thought it would be ok if we kept on doing this. She said she believed so. We practiced their every move. The new routine was hard, different from anything we'd ever dared to do.  But after a few weeks, we got it.
I nearly dropped my baton one day when the captain turned to us and said over the azalea bushes, "Would you like perform our routine with us Friday night?"
"You mean at the football game in front of everybody?"
"Yes," the captain said. "I believe you are ready."
"And we did." Mama's faded blue eyes brightened for a moment. "We were so happy."
Then she turned to me, "Remember that, Milinda. Always be ready to change and learn something new. You will find joy."
And then my sweet mama went back inside of herself, gazing at something I couldn't see.
I remember my mama's words. The heroine of my novel, Her Roman Protector, must change and learn a new way of life after her husband forces her out of her home, remarries, and tries to have their infant exposed to the slave traders. I would love for you to join her in her fight to regain her children, and meet the man who makes it possible."–Milinda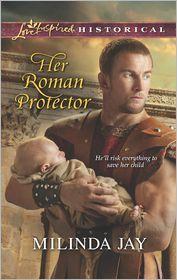 To purchase, click here. Her Roman Protector (Love Inspired Historical)
A Mother's Mission
When her baby is stolen out of her arms, noblewoman Annia will do anything to find her—even brave the treacherous back alleys of Rome to search for her. Desperate to be reunited with her daughter, Annia finds herself up against a fierce Roman soldier who insists her baby is safe. Dare she trust him?
Rugged war hero Marcus Sergius rescues abandoned babies for his mother's villa orphanage. When he witnesses Annia's courageous fight for her child, he remembers that some things are worth fighting for. Helping Annia means giving up his future…unless love is truly possible for a battle-hardened Roman legionary.
Thanks for sharing that tender story, Milinda. Remember one commenter will win a copy of this book in this week's drawing.
Now here's the QUESTION: Have you ever had to deal with a loved one suffering from dementia? How did you handle it?–Lyn
PS-Lillian won Missy Tippens book! Congrats!