Author Katy Lee AND Sweet and Salty Reindeer Noses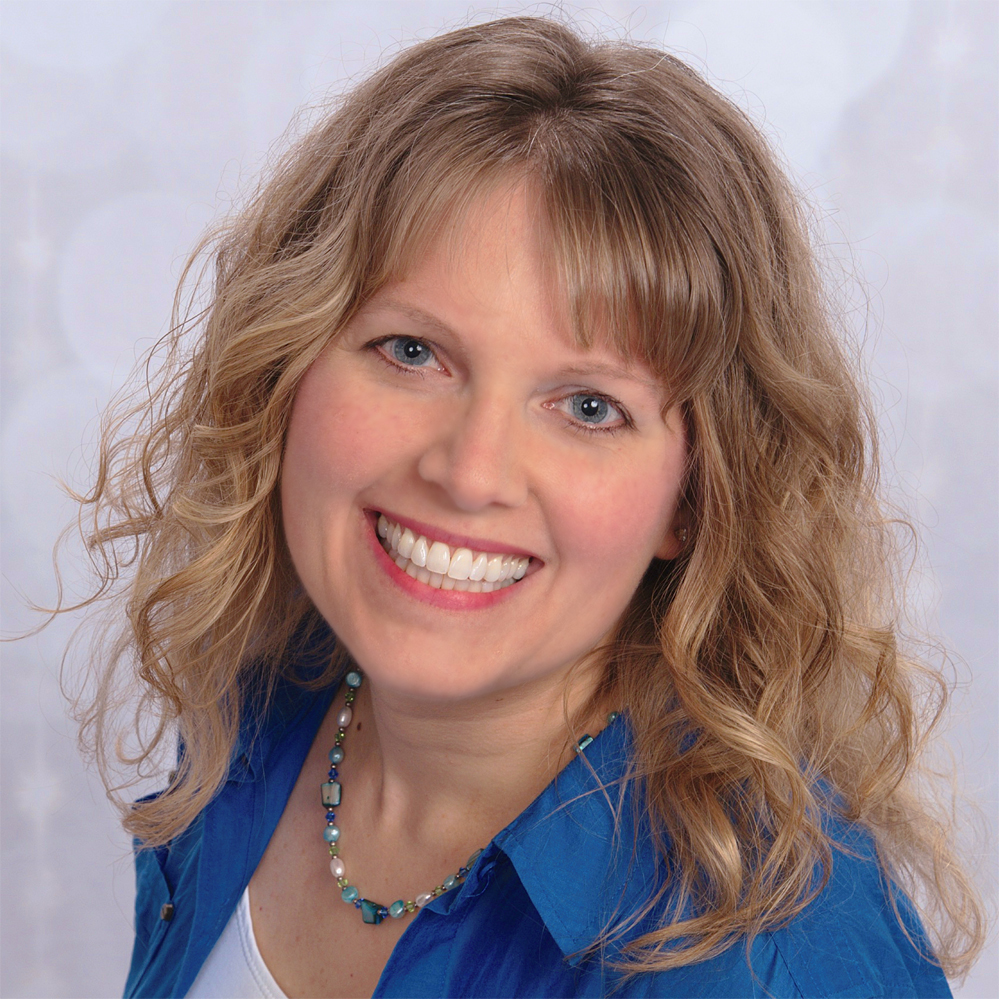 My guest today Love Inspired Suspense author Katy Lee is going to share a fun holiday recipe–Sweet and Salty Reindeer Noses. Get ready, This sounds like FUN! (BOOK GIVEAWAY TOO)
a cookie factory
Hello, I'm Katy Lee and I hope you brought your sweet (and salty) tooth. Tis the season to be covered in flour and chocolate as I stand among the tastiest holiday treats from my generation's past. My kitchen has been turned into a cookie factory made from my too-numerous-to-count recipe cards that
I really should rewrite sometime. However, there is just something about an old, yellowed index card with batter stains dripped on it from previous years and family members that tells me the holidays are here.
My gift to you today is a sweet and salty recipe that is easy to make for all ages. In fact, it is the recipe we as kids would be assigned to make while my mother deep fried her snowflake cookies in the hot boiling oil. She also had a cookie factory running all day, and we were put to work…in the safe zones.
My safe and easy treat
is Sweet and Salty Reindeer Noses. They're not only easy to make, but they cheer up your cookie plate and add a little variety from all those typical circle cookies.
I chose this treat today because my heroine in my latest Christmas book, Silent Night Pursuit, is a little like this cookie—and I don't mean she has a red reindeer nose. I mean she's not your typical Southern Belle.
Lacey Phillips is a race car driver.
Lacey prefers her fire-retardant racing uniform to gowns, and her hair sports a perpetual helmet head instead of the latest up-do. She's sweet, but she can hold her own on the track as well as any of the men coming up on her right. Let's just say, like these reindeer noses, she adds a little variety to the track…and brings a little cheer to Wade Spencer too. Trust me when I tell you, as a soldier with Post-Traumatic Stress Disorder, he could use it. I do hope you will check out Wade and Lacey and Wade's service dog, Promise, as they race to escape a resurfacing past out to silence them forever.
And now for your recipe.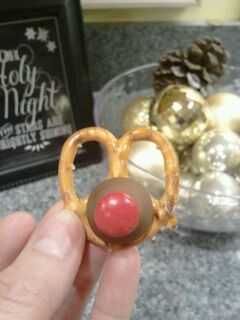 Mini pretzels
Hershey Kisses (milk or dark)
M & M's (red)
Preheat oven to 250 degrees. Place pretzels in rows on a baking sheet, then place one Kiss in the lower center, so the upper round curves look like antlers. Place baking sheet in oven for about 3 minutes. Remove baking sheet from oven and immediately place an M &M on the top of each kiss and push down to press the Kiss into the pretzel. Place pan in fridge to cool, remove from pan and place in container. Keep the container in the fridge. Enjoy!"–Katy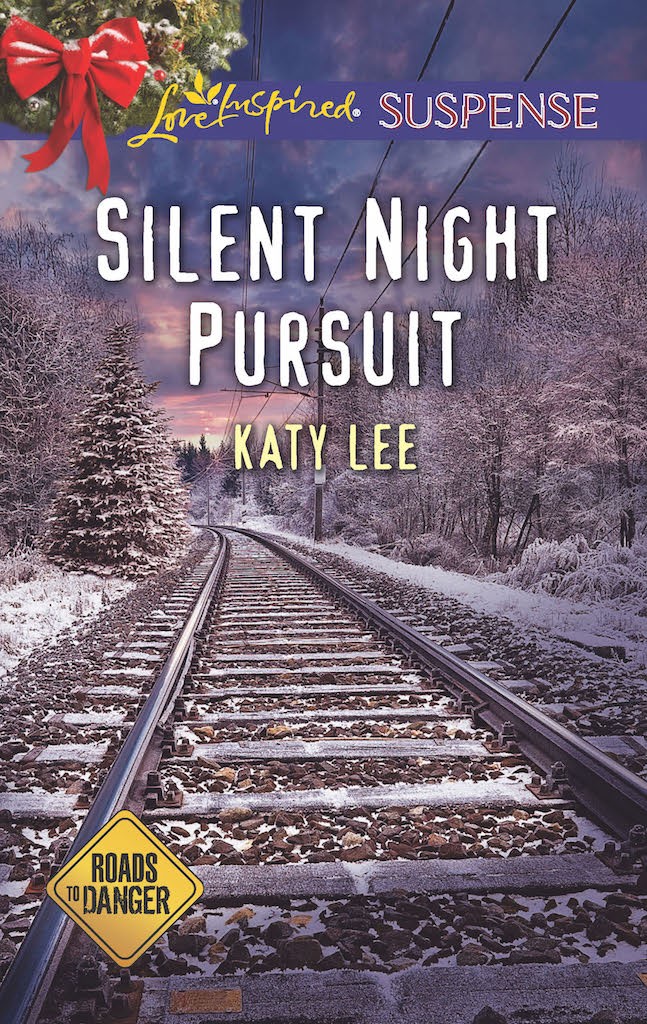 To purchase Silent Night Pursuit, click here. http://amzn.to/1YD0QA1
BLURB
RACE AGAINST TIME
Lacey Phillips believes Captain Wade Spencer knows something about her brother's mysterious death. So she throws caution to the wind and tracks him down on Christmas Eve looking for answers. Wade tries to turn her away—until bullets start to fly. He doesn't want to take the stubborn beauty on his life-or-death mission to find out the truth about how Wade's past may have cost her brother his life. But with killers lurking everywhere, he has to protect her—especially when she breaches the walls around his heart. Can Wade and his faithful service dog keep Lacey alive long enough to figure out who's targeting them?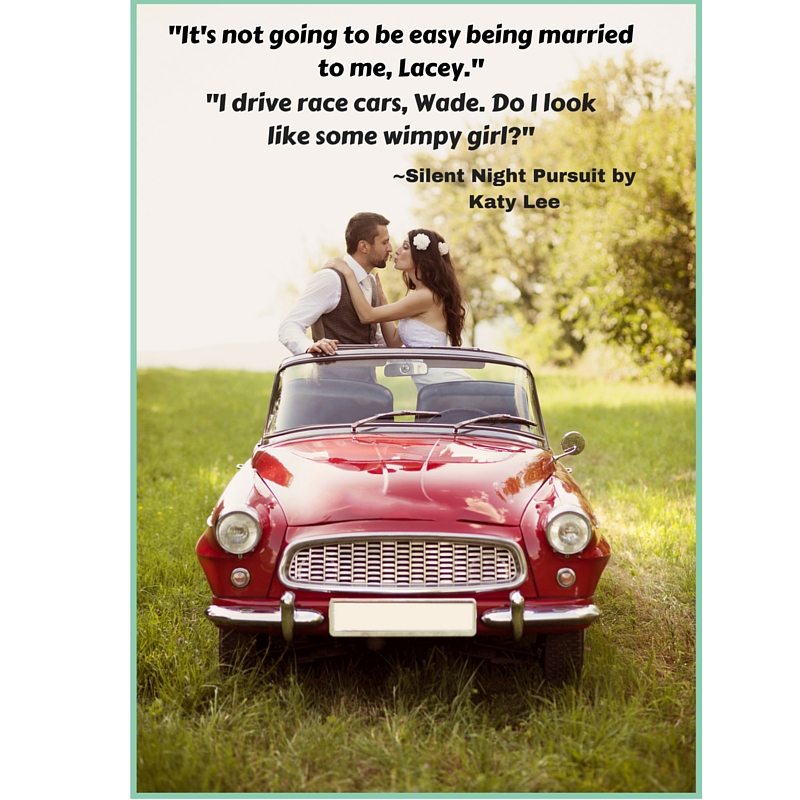 For more online, visit Katy at: www.KatyLeeBooks.com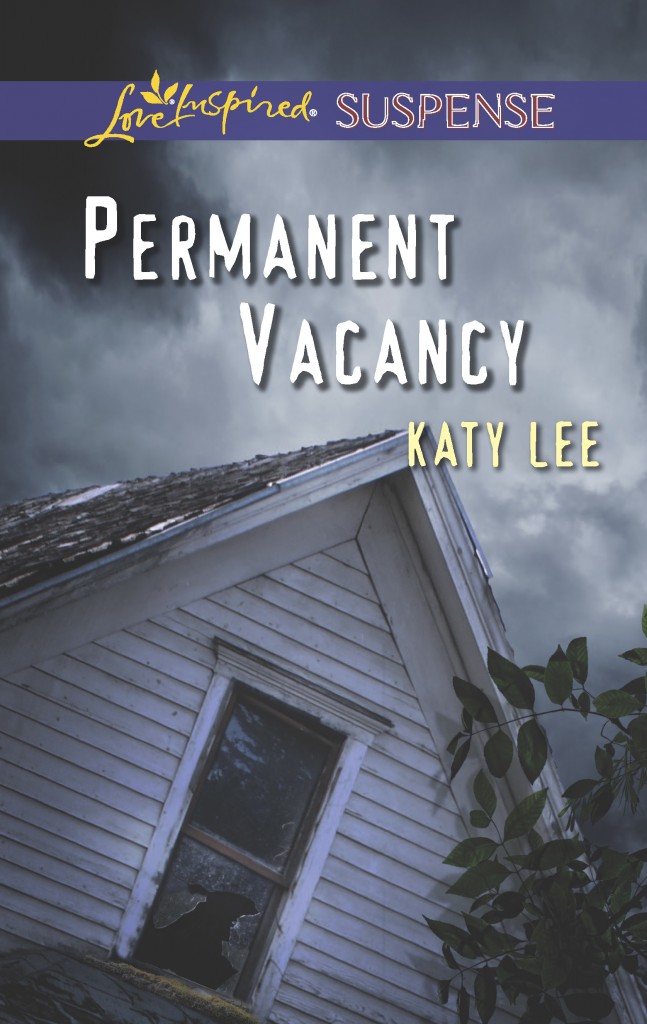 Enter to win a copy of Katy's June book, Permanent Vacancy! (US only.)
Thanks so much, Katy for that great recipe! I think I'll save it to do with my granddaughter someday. Okay FOR THE BOOK GIVEAWAY—-
here's the QUESTION: Do you have a recipe card file? How many cookie recipes in it? And do you make them or just collect? ;-)–Lyn, GOING TO COUNT MINE
PS- Sunnie won an ecopy of Vivian Kay's Secret Places
Joann T won my copy of Winnie Griggs' Her Holiday Family
LaShaunda won Jean C Gordon's book Holiday Homecoming–Congrats