Author Lacy Williams & Williams Family Corn Casserole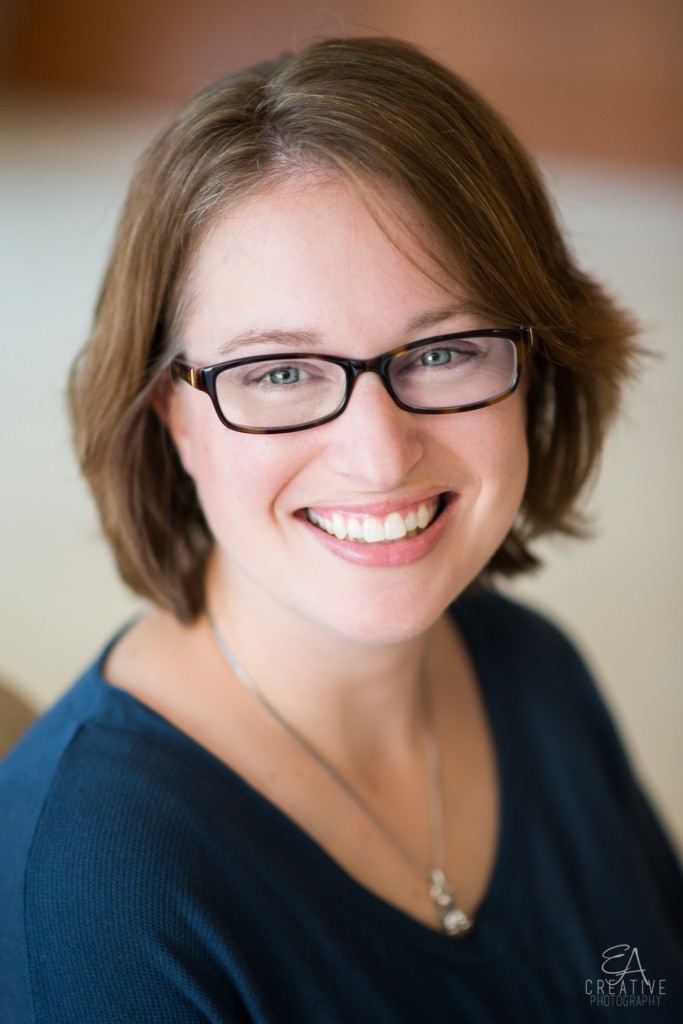 My guest today is author Lacy Williams. She is one of the authors who is part of the latest Inspy Kisses Novella Collection. The others are Margaret Daley, Brenda Minton and me.
:-). Here's Lacy's
Williams Family Corn Casserole
*1 can whole kernel corn, drained
*1 can creamed corn
*1 stick butter (or 1/2 cup margarine), melted
*1 T. sugar
*1 box Jiffy corn muffin mix
*1 cup sour cream
*2 eggs
Mix all ingredients in a medium mixing bowl. Spray a 9 x 13 glass pan with Pam or rub with butter, then pour batter into the pan. Bake at 375 degrees for 45 minutes or until edges are golden brown and center just begins to crack.
This is a beloved side dish in my husband's family. Birthday? Special family dinner? Christmas dinner? This casserole gets served (usually two full casseroles are made for all the hungry tummies!).
In the Williams family, there's also a tradition that if you are celebrating a special occasion (usually a birthday), the person being celebrated gets to eat off of a Waechtersbach Red Plate. (Picture http://www.waechtersbachusa.com). When my husband and I got married, my mother-in-law gifted us with our own Red Plate for our family!
In "Jingle Bell Cowgirl," the hero and heroine share a poignant meal together
—it's the first time the hero Ben has shared a meal with a woman since his wife passed away. Here's a snippet from the scene:
He nodded to the TV visible behind her. "I'm not really into Christmas movies." Mia had been.
She glanced around in an exaggerated manner. "You don't seem to be into the holiday at all. Even I have a tiny tree in my apartment."
He turned his back and grabbed two plates from the upper cabinet next to the sink. Thinking about Christmas just hurt too much.
When Mia died, he'd been forced to come home and take down her boxes of decorations. He'd shoved them in the back of the attic, and there they'd stayed ever since.
If that made him a Scrooge, then…so be it.
"You'll shoot your eye out, kid."
"Hmm?" He glanced over his shoulder, but she'd turned so that her back was to the door and her gaze was on the Christmas movie. He'd hoped she'd turn it off.
And then the kid got shoved down the slide at Santa's village, and Ben found himself smiling. Even chuckling, just a little.
Lila glanced over her shoulder, their smiles and gazes connecting.
She averted her eyes quickly.
She distracted him by quoting the movie again as she came into the kitchen and located the cutlery drawer.
Their shoulders bumped in the close space as she stepped past him to set the small nook table where he and Mia had eaten so many meals together.
He got hung up with both plates of steaming lasagna in hand, staring at those place settings.
Lila was the first woman who'd come in here since Mia's death, and looking at the silverware set out at exact angles to the table's edge made him intensely aware of it.
He cleared away the frog of emotion in his throat. "Why don't we eat on the sofa?"
She took one of the plates of steaming food from him as he scooped up the cutlery from the table.
Sitting across from her on the sofas was better—he and Mia had always sat side-by-side, sometimes snuggling under an old quilt together. The distance and being face-to-face with Lila helped him separate things in his mind.
It didn't stop his awareness of her dancing eyes.
The movie cut to a commercial, a familiar jingle that had played countless times each Christmas season that he could remember.
And Lila was suddenly singing along.
She looked at him, raising her brows, daring him to join her.
No way. He shoved a bite of lasagna in his mouth.
But he still found himself humming along by the end.
You can read the rest in JINGLE BELL COWGIRL."–Lacy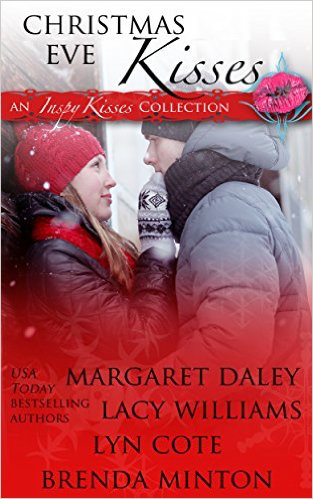 To purchase, click here. Christmas Eve Kisses: inspirational romance boxed set (Inspy Kisses Book 4)
Blurb
It will be a Christmas to remember…
Prodigal cowgirl Lila Andrews returned to her hometown on a whim, but she's been unable to step foot on the family ranch because of childhood memories that haunt her. That hasn't stopped ranch foreman Ben Taylor from dogging her heels around town.
Ben has been managing the Circle A ranch since Lila's father passed away. He made a promise to his mentor that he'd see Lila back where she belonged. But the stubborn cowgirl isn't cooperating.
When Lila and Ben are forced to work together to rescue a neglected horse, they begin to discover their first impressions were wrong. Friendship blooms… sparks fly… but Ben needs a Christmas miracle to convince Lila to stay in Redbud Trails.
JINGLE BELL COWGIRL is part of the Christmas Eve Kisses anthology, now available!
Lacy, that was a poignant scene and I love the Christmas references. I immediately saw the scene from Christmas Story. Thanks for sharing this recipe!–Lyn
For more online: