Author Margaret Daley & Cornbread Salad?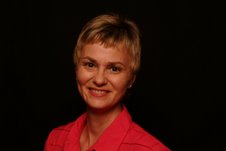 My guest today is award-winning author Margaret Daley and she is going to share a recipe that I have never heard of and wouldn't have ever thought of. See what you think!
Cornbread Salad,
a delicious recipe for the holidays or for that matter anytime.
1 recipe of cornbread
1 envelope ranch dressing mix
1 cup (8 oz.) sour cream
1 cup mayonnaise
2 cans (16 oz. each) pinto beans (rinsed and drained)
2 cups shredded cheddar cheese
10 slices bacon, fried very crispy, and crumbled
2 cans whole kernel corn, drained
½ cup each of chopped red bell pepper, green bell pepper, green onions and several chopped tomatoes
Make up the cornbread, cool. Stir together salad dressing mix, sour cream and mayonnaise until blended, then set aside. Combine tomatoes, bell peppers and onions. Toss gently. Crumble ½ the cornbread into a large bowl. Top with half each of beans, tomato mixture, cheese, bacon, corn and dressing mixture. Repeat layer. Cover and chill for at least 3 hours. When ready to serve, stir together.
for a Christmas open house at school
I made this recipe with my special needs class for a Christmas open house at school. Ever since then, I've loved this. It goes well with ham. It is also a nice salad to share with others at a party.
great to serve at Easter
Cornbread Salad with a spiral ham would be great to serve at Easter. In Security Breach, the story starts with the White House Easter Egg Roll, a huge event that occurs at the White House for years. Thousands of volunteers and children and their families attend each year from all over. The president and his wife attend along with many celebrities. The White House is open to them, and activities are set up around the inside and outside of the White House. In Security Breach the Egg Roll isn't uneventful."–Margaret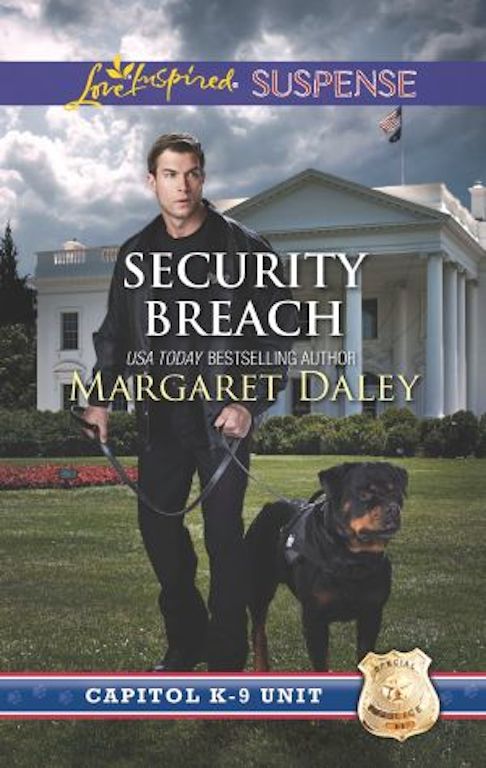 To purchase, click here. Security Breach (Capitol K-9 Unit)
Blurb
When White House tour director Selena Barrow is attacked in her office, the Capitol K-9 Unit goes on high alert. Selena's cousin is a person of interest in a congressman's shooting, and Selena has been collecting evidence to exonerate her. Could this be the break they're looking for? Officer Nicholas Cole and his dog, Max, step in to safeguard Selena—and to keep an eye on the evidence. As the attacks escalate, Selena finds it increasingly difficult to keep her distance from her handsome protector. But with an unknown enemy watching Selena's every move, Nicholas will become her confidant…and her lifeline.
Capitol K-9 Unit: These lawmen solve the toughest cases with the help of their brave canine partners.
Contact with me:
Margaret Daley's website: http://www.margaretdaley.com 
Facebook page: https://www.facebook.com/margaretdaleybooks
Twitter: @margaretdaley
So do you think you'll try this recipe? I think I will!
BTW, have you signed up yet for my newsletter (see above on right side of banner). My newest book BLESSING will come out July 1st. I'm going to giveaway one copy in a drawing of my new and active newsletter subscribers. So don't miss this. Sign up today!–Lyn