Author Marta Perry & Amish Chicken Pot Pie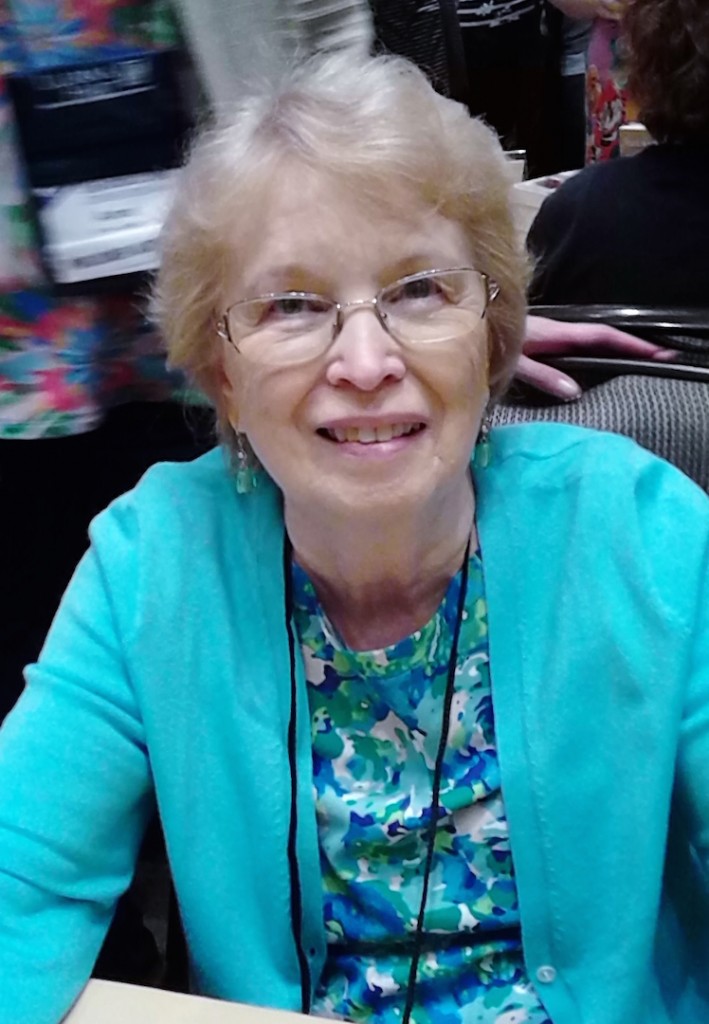 My guest today is my dear friend author Marta Perry who writes some of the best Amish romances and romantic suspense. It's always a delight to have her stop by and share something good! Today she's offering a copy of her latest Amish suspense WHEN SECRETS STRIKE so don't forget to answer the QUESTION below to enter the drawing. (Print book for US Only) And she's sharing her recipe for Chicken Pot Pie. YUM! Here's Marta:
part of my cooking repertoire since childhood
One of the pleasures of writing Amish fiction is the opportunity to mention the typical Pennsylvania Dutch foods that have been part of my cooking repertoire since childhood. When I was growing up, a Sunday never passed without some variety of chicken and homemade noodles on the table, and my mother was a great believer in putting out traditional sweets and sours with a meal, especially in the summer when the bounty of the garden could be used in her pickled vegetables and relishes.
In my current book, WHEN SECRETS STRIKE,
the protagonist is Amish quilt shop owner Sarah Bitler, and the food on her family table is typical of the meals my mother served. A favorite recipe is Amish-style Chicken Pot Pie. Now, there are nearly as many versions of what constitutes a pot pie as there are Amish cooks. My family especially enjoys one with a biscuit topping, but a more traditional one includes homemade noodles cut into squares and added to the chicken broth. The noodles thicken the mixture into a rich, stew-like dish that is wonderfully warming on a cold day.
Here's the recipe.
Amish CHICKEN POT PIE
For noodles: mix together 1 T butter, dash of salt, 2 cups flour. Add 2 beaten eggs and 2 T milk. Mix, then roll out thin on a well-floured board, working in more flour as needed. Let stand for ½ hour to an hour. Cut in 1 inch squares.
For pot pie: In a heavy kettle, add 2 thinly sliced potatoes, 3 cups chopped cooked chicken, 2 small minced onions, salt and pepper. Add the cut noodles. Pour 2 cups of hot chicken stock over all. Cover tightly and simmer for twenty minutes, adding more chicken stock if needed. Adjust seasonings and serve.
I hope you'll enjoy this taste of Amish food."–Marta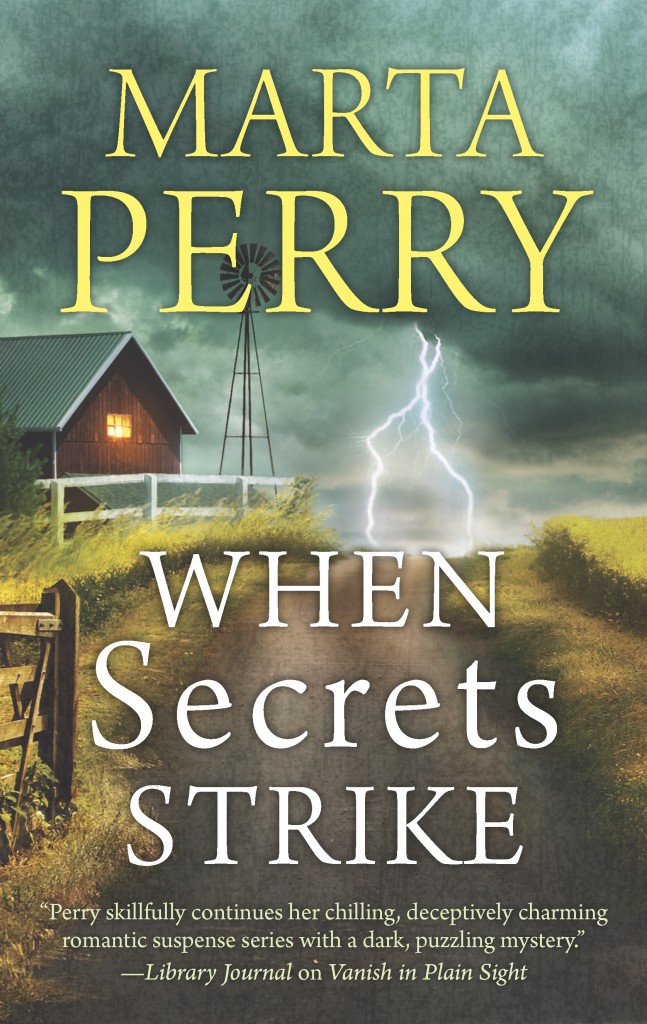 To purchase, click here. When Secrets Strike
BLURB
In Laurel Ridge, Pennsylvania, a community once united must suspect one of their own 
Amish quilter Sarah Bitler's dreams no longer feature a husband and family. Instead, she searches for success in the quilt shop within Blackburn House, a place once tarnished with deadly secrets. She refuses to let the past influence her future…until an ominous fire forces them to collide.
Firefighter Aaron King was the first to touch Sarah's heart—and the first to break it. Now a widower and father of two small girls, his return to Sarah's life brings her buried feelings to the surface. As a string of horrific incidents tears apart their community, an arsonist's wrath threatens to destroy them all. With Aaron as the only suspect, Sarah must follow her instincts to find the truth. But to protect an innocent man, she might risk her heart to Aaron again…and risk her life to an unknown killer.
QUESTION: What's your favorite chicken recipe?
Thanks so much, Marta. I am definitely going to try this recipe sometime this winter. I KNOW MY DH WOULD LOVE IT! Now don't forget to leave a reply to the QUESTION in order to be entered into the book drawing.–Lyn
For more online:
If you'd like to receive my brochure of Pennsylvania Dutch recipes, just send me an e-mail at marta@martaperry.com. You can find me online at http://www.martaperry.com or on Facebook at www.Facebook.com/MartaPerryBooks.