Author Pat Simmons & What has God's Love Brought You Through?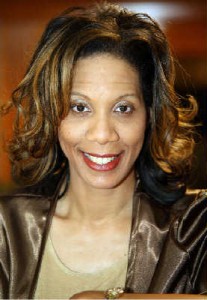 My guest today is Author Pat Simmons and she shares her thoughts on love and her latest release, Guilt by Association. Here's Pat:
"My love article:
In Guilty by Association, the scripture 1 Peter 4:8: 'Above all, love each other deeply, because love covers over a multitude of sins,' is proven effective when two women smother Kidd Jamieson with all the love they have to eradicate the devils that has plagued him from his youth.
Mrs. Valentine, who is an elderly resident in a premier nursing facility, is the roommate of the worrisome Grandma BB. Oddly, she uses atrocities of slavery as a way to show Jesus's deliverance in the worse of situations. Just like those who were enslaved and trusted in God to deliver them, Mrs. Valentine uses scriptures to settle Kidd's angry and bitter heart to show that Jesus is still setting captives free.
His eventual love interest, LPN Eva Savoy, is not one to back down from a spiritual battle that is trying to defeat Kidd, but she tirelessly begins to equip Kidd for the battle with Ephesians 6: 11-18, focusing on verse 1:1 'Put on the whole armor of God, that ye may be able to stand against the wiles of the devil.'
When his soul is redeemed, the rejoicing among with family is endless because Jesus has always been on the side of the underdog."–Pat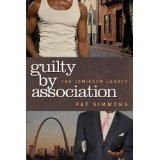 January 2012 release: Guilty by Association, Book I of the Jamieson Legacy series
My main character is Kevin "Kidd" Jamieson. Here's the premise or synopsis:
In Guilty by Association, Kevin "Kidd" Jamieson suffers from the "angry man syndrome". With an absentee father, the Jamieson name is worthless. Kidd's anger is seeping out into every area of his life as he carelessly becomes as a roaring lion, seeking whatever and whomever he can devour. When he receives an invitation from a distant cousin, Parke Jamieson VI, to come to St. Louis, he is hesitant but accepts, almost as a dare. Though he initially bumps heads with Parke, a series of events that involve a dog named Silent Killer, Stacy Adams shoes, and two women who enter his life to calm his raging storm, Kidd makes St. Louis home. One woman is Eva Savoy who becomes his "Eve," a woman God created out of the underlying goodness in Kidd's own heart. Reluctantly, Kidd allows Parke to walk him through generations of his royal African tribe heritage. Overwhelmed by the care and compassion of new friends and family, Kidd struggles to keep up the bad boy attitude. His walls are starting to crumble and he knows he's going down. Eventually, Kidd learns it's not his association with the name that identifies him, but the man he becomes that defines him.
My social sites are www.patsimmons.net;  facebook.com/patsimmonsauthor; facebook.com/theguiltyseries; twitter.com/@patsimmons.net; www.Goodreads.com/patsimmons.
My biography:
Pat Simmons has been married to Kerry for almost twenty-nine years. She praises God for a good marriage. Pat has converted my sofa-strapped, sports-fanatical husband into an amateur travel agent, untrained bodyguard, and GPS-guided chauffeur.
Pat Simmons describes her Christian walk as an amazing, unforgettable, life-alternating experience. She is a baptized Believer who is always willing to share her testimonies about God's goodness. She believes God is the true Author who advances her stories.
Pat has a B.S. in mass communications from Emerson College in Boston, MA. She has worked in various media positions in radio, television, and print for more than twenty years. Currently, she oversees the media publicity for the annual RT Booklovers Conventions. She has been a guest on several media outlets, including radio, television, newspapers, and blog radio.
She is the award-winning author of Talk to Me, ranked #14 of Top Books in 2008 that Changed Lives by Black Pearls Magazine; she also received the Katherine D. Jones Award for Grace and Humility from the Romance Slam Jam committee in 2008. Pat is best known for her Guilty series: Guilty of Love, Not Guilty of Love, and Still Guilty, which was voted the Best Inspirational Romance for 2010 by the RSJ committee. Her 2011 release, Crowning Glory, was voted the Best Inspirational of the year. Fans are giving her January release, Guilty by Association, five stars.
Award-winning & Bestselling Author
The Jamieson Legacy, a man is more than his name:
Guilty by Association, available now at Amazon
The Guilt Trip, June 2012
Free from Guilt, October 2012
Pat, thanks for sharing your new book and your verses on love. And you point out that Christ is always on the side of the underdog. Many times in my youth, I clung to my Bible reading of God's love for me –when I thought myself unworthy of love. What does God's love mean to you? What has it brought you through?