Author Pat Simmons & What Makes Her Blood Start to "Pump"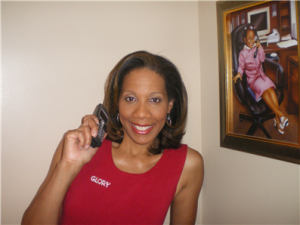 My guest today is African American author Pat Simmons whom I count as a writing friend. She has been my guest before and will again I hope. This is a longer than usual post, but I didn't cut a word because I found it fascinating. I hope you will too! Here's Pat:
2 Corinthians 12:10:  "…when I am weak, then I am strong." Although the content here refers to suffering for Christ's sake, I'm tempted to use this scripture for a different mindset. A person should never underestimate the determination of the weaker vessel—the woman.
I think that verse describes so many women in my family, and they are the blueprint for the female characters in my Christian novels. I believe Elnora Cole Baker was such a woman who I'd never met or heard of. Yet, we share not only the Cole maiden name, but a love of our family history and her determination to preserve it as well as Black history.
My quest for my ancestors was already underway when I started my writing career. As a tribute, I decided to name one or more of my characters after my ancestors like Callie Lowe, Rhoda Brownlee, William Wilkerson and Charlotte Jamieson. My goal was to plant enough information in the storyline in hopes that one of the readers would recognize the clues for a connection.
This is how it started. In my first novel, I chose "Charlotte" for my main character's mother. Charlotte was my maternal grandmother who was named after her maternal grandmother. Giving someone the same name from one generation to the next could be a blessing for genealogists to connect the dots, or a headache figuring out who is the son, grandson, nephew—you get my point—for example, my four generations of Marshall Cole.
So I had a first name tribute in Guilty of Love, but I needed something distinguished for my hero's last name. It seems out of nowhere Jamieson stuck, thus creating Parke K. Jamieson VI, son of Charlotte Jamieson. He and his brothers became the strong, successful, confident and family-loving Black men who were tenth generation descendants of a royal African tribe.
As I continued to build my story, I didn't let up on my family research. My maternal second great grandmother, Charlotte's last name was Wilkerson. I located Charlotte Wilkerson along with her two sons: William (my great grandfather b. 1866) and his brother Samuel (b. 1868), on the 1880 census.
But when I searched the 1870 census for them, I hit a wall and couldn't locate them. I turned to other genealogy enthusiasts to help in the hunt for Charlotte Wilkerson and her two sons who would have been four and two. It's amazing how savvy some of these sleuths are. A few days later, they came back with information that made me hold my breath, actually blew my mind.
It appears that Charlotte's last name was actually Jamieson. Eerie, huh?  I had no idea that giving my character the exact FIRST and some random LAST name would be a perfect match of an ancestor.
With my adrenaline pumping, I became an addict as went through the 1860 Slaveholders Schedule. Since I knew Charlotte last lived in Chickasaw County, Mississippi, I looked for former slaveholders in the same area. Sure enough, there was a Jamieson—Robert Jamieson. However, the first rule I learned as a genealogist is never to assume. I needed to show how Charlotte Jamieson became Charlotte Wilkerson.
Hold your breath again. Living in the slaveholder's house was a guest, a teacher in the academy, John Wilkerson (my white great great-grandfather) who also fought with the Confederate States of America. I would have screamed when I saw the connection, but I was in a public library.
At that moment, I wondered what my second great grandmother must have endured as a mulatto woman in slavery. Yet, she died free in 1930 at the age of eighty "living in the backyard", according to an article of another former slave-holding family—the Caradines in Mississippi.
Recently, I got another hit, but in an indirect way. As an active author who participates in many events, I met Monique Bruner, a young woman, who is an avid supporter of African-American authors, clocking in more than 200 books a year. A few times she tipped the 250 mark.
Last month, she attended a Black History program in Kingfisher County, Oklahoma. When I mentioned that I had Cole ancestors from that county, Monique asked, "Really? There is a tribute to an Elnora Cole Baker, any relations?"
"I don't know." By now, my blood is pumping, wondering, hoping, maybe there is a connection somewhere. "When you get there will you ask around?" I said. "I know I had a second great grand uncle name John Cole who once lived there."
Monique did better than that. In less than an hour later, she delivered pictures via text that she had taken with her cell phone of John Cole's obit—the front, the inside, and other obits.
I was insane with giddiness. I'm still trying to tie in Elnora Cole Baker with John Cole, where they cousins, or a niece to an uncle? One thing was for sure, without Elnora's determination and that of her daughter to preserve her memories and artifacts of more than sixty years of Black history, including the first Black towns in Oklahoma, then I might not have made that connection. Thank You Jesus!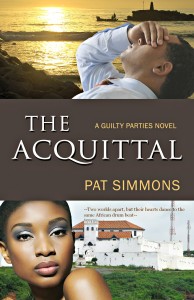 To purchase, click here. THE ACQUITTAL (A Guilty Parties Novel)
So, I take my quest for African-American history to the continent of Ghana, Africa, in my ninth novel The Acquittal. From the slave castles to custom-made coffins to the female hawkers, pick up a copy of The Acquittal and Akwaaba to Ghana. Here's a sneak peek:
Two worlds apart, but their hearts dance to the same African drum beat.
On a professional level, Dr. Rainey Reynolds is a competent, highly sought-after orthodontist. Inwardly, he needs to be set free from the chaos of revelations that make him question if happiness is obtainable. His father, the upstanding OB/GYN socialite is currently serving prison time after admitting his guilt in an old crime.
His older sister refuses to move past the betrayal and attempts to use Rainey as a crutch, but her bitterness is only keeping the family at odds. His twin sister, Cheney Reynolds Jamieson, tries to rebuild a damaged relationship caused by decisions she made in the past.
To get away from the drama, Rainey is willing to leave the country under the guise of a mission trip with Dentist Without Borders. Will changing his surroundings really change him? If one woman can heal his wounds, then he will believe that there is really peace after the storm.
Ghanaian beauty Josephine Abena Yaa Amoah returns to Africa after completing her studies as an exchange student in St. Louis, Missouri. She'll never forget the good friends she made while living there. She couldn't count Rainey in that circle because she rejected his advances for good causes. Josephine didn't believe in picking up the pieces as the rebound woman from an old relationship that Rainey seems to wear on his sleeve.
Although her heart bleeds for his peace, she knows she must step back and pray for Rainey's surrender to Christ in order for God to acquit him of his self-inflicted mental torture. In the Motherland of Ghana, Africa, Rainey not only visits the places of his ancestors, will he embrace the liberty that Christ's Blood really does set every man free.
To read more about Elnora Baker Cole and read excerpts of The Acquittal, log onto www.patsimmons.net.
Thanks Lyn Cote for allowing me to share my story.
PAT SIMMONS
Award-winning & Bestselling Author
*Guilty by Association, **The Guilt Trip,* * Free from Guilt
**Visit www.patsimmons.net
 Well, I hope you enjoyed Pat's story of genealogy of her family as much as did.
QUESTION: Pat chose the name Jamieson and then discovered that it was a name that belonged in her family history.  Do you think this is just a coincidence? Do you believe in coincidence or not? Have you ever had a "coincidence"?
Here's how www.dictionary.com defines COINCIDENCE:
"a striking occurrence of two or more events at one time apparently by mere chance."
I have read Pat's books and reviewed them. Here's the link to one. Hope you will try one of Pat's excellent stories since now you know THE REST OF THE STORY!–Lyn
PS-LAST WEEK'S WINNERS!
Glenda won CJ Darlington's Ebook and Kristal won my slightly used copy of NIGHTWATCH.