Author Sheila Lipsey & Are You a True Beauty?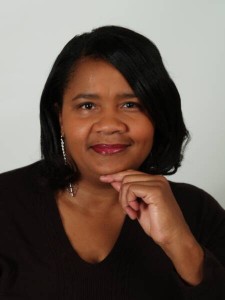 My guest today is Author Sheila Lipsey who was my guest back in September. She shared then the story of losing the man she loved in a senseless crime. Click here if you missed that story of tragedy and faith. Now Sheila has another book to share about, True Beauty. I don't know of a woman who doesn't often struggle with the concept of beauty so this book should have wide appeal. Here's Sheila about her book and her heroines:

"True Beauty is the second book in the Beautiful Ugly series. Layla, Kacie and Envy maintain their tight bond of friendship. They are determined to learn from the mistakes of their past so they can boldly step into their futures. Layla's drastic blessing through tragedy opens doors that she never thought possible. She's determined to live her life to the fullest, but as she moves forward with a new body and a new man, Layla forgets who used to be the most important man in her life – God.
After heartbreak, and with sometimes-wavering support from Layla and Envy, Kacie tries hard to pick up the broken pieces of her life so that she can concentrate on raising her seven kids as a single mom. While there is no mistaking Envy's outer beauty, she comes to believe the only way to have a chance to give and receive true love is by exposing the horrid secret of her past. Nevertheless, Envy is terrified of the consequences that she might have to face if she chooses to do so. Layla, Kacie and Envy still have much to learn about life and how to uncap the true beauty already divinely placed within each one of them.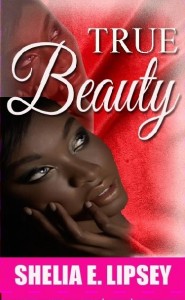 What makes them heroines: Overcoming issues with bad decisions we make throughout life can be difficult. Add to that, feelings of low self-esteem, low self-worth and self-consciousness can lead to a troubled life, depression and self-condemnation.  Such were the lives of three friends, Layla Hobbs, Kacie Mayweather and Envy Wilson.
These three women in the sequel, True Beauty, however are determined to make changes in their lives.  Their relationship with God is tested but the good news for the three of them is that they hold on to their faith even though it wavers at time.  These three women are dealing with personal issues that have affected their lives but yet they support one another through the good and the bad times.  They are determined to maintain their friendships and they believe that they can make it if they face their problems head on.
Kacie has cerebral palsy and is the single mother of seven kids ages 12 and under.
Layla has a new attitude and outlook on her life.
Envy decides to fight back by revealing the secret of her past and faces it head on.
These women and friends are strong whether they realize it or not. They come to understand that only with God can they live a life pleasing to Him and ultimately to themselves."–Sheila
Bio:
Shelia E. Lipsey is a multi-award winning author, having garnered the 2011 Book Clubs Unite Literary Award, 2011 Kindle Awards for her contribution to the literary community, 2010 Pink Diamond Literary Award, 2009 SORMAG Readers' Choice Awards for her novel My Son's Wife and Black Pearls Magazine Top Book Shelf Award for Beautiful Ugly. Lipsey is also a literary consultant and a highly sought after speaker who shares her inspiring messages all over the United States.  Lipsey graduated magna cum laude from Belhaven College in Jackson, Mississippi with a Bachelor's degree in Business Administration. She has penned the following novels: Into Each Life (Jan. '07), Sinsatiable (Aug.'07), My Son's Wife (Oct. '09), Beautiful Ugly (Aug. 09), My Son's Ex-Wife-The Aftermath (Sept 2010),My Son's Next Wife which was released June 2011. Her other novels include Always, Now and Forever Love Hurts. Upcoming titles by Lipsey are True Beauty (Dec. 2011), What's Blood Got To Do With It? (Feb. 2012); His Sister, His Mama, His Wife (May 2012).
Lipsey is also the author of a nonfiction book entitled A Christian's Perspective—A Journey Through Grief, which enlightens and encourages grieving hearts. To arrange speaking engagements, meeting with book clubs, book signings, tour events, interviews, online chats, or phone or Skype chats with the author you can contact her at books@shelialipsey.com or visit her online at www.shelialipsey.com. Lipsey's books are available nationwide at bookstores, online eTailers, on all eReaders, as well as by contacting the author directly.
Thanks, Sheila. This series sounds hard-hitting and soul-searching. I hope you've had a lovely warm holiday season. I find the name of one of your characters very interesting–Envy.  Maybe you'll tell us how you chose that name. I'm sure it wasn't by accident.–Lyn