Author Susan Sleeman & The Christmas Witness & Book Giveaway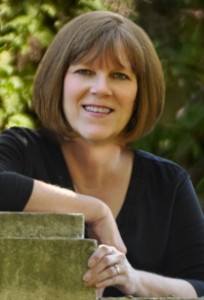 My guest today is Author Susan Sleeman who writes suspense. I love a suspense novel, don't you? She also shares some early Christmas thoughts and she has a new Love Inspired Suspense coming out soon. She is going to give a copy away to one commenter, so read on for the questions. Here's Susan:
"I know it's barely Thanksgiving, but with a Christmas book, The Christmas Witness, releasing in a few weeks, I'm already thinking about the Christmas story and one of the strongest women in the Bible. Mary had to be strong to be a pregnant woman out of wedlock in her day. Strong to trust the Lord in his timing and in his plan. Strong to have to flee and have her child in the conditions she experienced and then raise the son of God.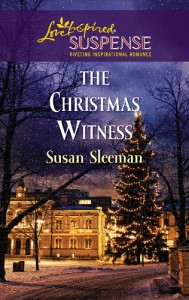 The Christmas Witness features a very strong woman, too. Megan Cash has an ill child—a precious seven year old who is battling a brain tumor that has returned after a few years of remission. And she battles this alone as her husband couldn't handle their child's illness and bailed on them years ago. Now, as her child lies in the hospital, a man she testified against years ago is released from jail and is threatening to get even for the testimony. Threatening not only Megan, but her child as well.
It takes a strong woman to handle a situation like this, but I also believe strength means realizing when something is too much for you to handle alone and reaching out for help. Megan doesn't want to be alone and is willing to accept help, she just doesn't want the help to come from Reid Morgan, a man she'd once loved and lost. And she can't turn to the Lord as she's certain that He has stopped hearing her prayers and doesn't even see her suffering.
But God is there and in The Christmas Witness Megan finds hope in God's promises when life looks the bleakest. And what better time of the year to celebrate hope than at Christmas, right?
So stop by my website ( http://www.susansleeman.com/books/the-christmas-witness/ ) where you can find all the places to order a copy of The Christmas Witness and when you experience difficult times I pray that you'll remember this story and take heart in God's promise to give us hope and a future."–Susan
SUSAN SLEEMAN is a best-selling author of inspirational romantic suspense and mystery novels. She grew up in a small Wisconsin town where she spent her summers reading Nancy Drew and developing a love of mystery and suspense books. Today, she channels this enthusiasm into writing romantic suspense and mystery novels and hosting the popular internet website TheSuspenseZone.com. Susan currently lives in Florida, but has had the pleasure of living in nine states. Her husband is a church music director and they have two beautiful daughters, a very special son-in-law and an adorable grandson.
To learn more about Susan visit her Facebook page http://www.facebook.com/SusanSleemanBooks or website http://www.susansleeman.com
Thanks, Susan. Your book sounds great and yes, Mary was a very strong and brave woman and showed this courage many times. To enter the drawing for a copy of Susan's book, mention something that Mary Mother of Jesus did that showed strength or courage. Susan mentioned a few but you can expand your sentiments. I'll wait to post mine till later. "– Lyn