Author Yvonne Lehman & The Earliest Memory of Her Mother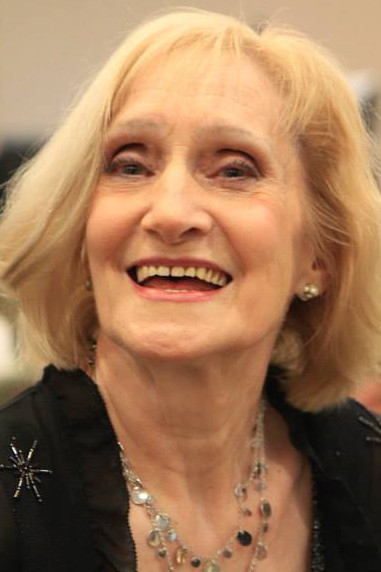 I have never met in person my guest today Yvonne Lehman but we've been in contact since the mid '90's. So I feel like I know her. Yvonne is going to share about her earliest memory of her mother and her latest project, Spoken Moments. Here's Yvonne:
Earliest memory of my mother:
I remember watching her get ready for us to walk to town. She stood in front of the mirror, primping. Her dark hair was on top of her head. She applied bright red lipstick. Her dress was right above her knees. It was either blue or green, perhaps teal. She stepped into high heels. When she was ready, we left the house and began walking the several blocks to town.
I thought she was beautiful
as I looked up at her. My hair was thin and blonde and I didn't' feel pretty, but was so proud to be walking with that beautiful woman. I don't remember what we did that day, but we did go to a drug store, sit at a table and drink cherry cokes.
On the way back home, it started to sprinkle rain.
She grabbed my hand and said, "Let's run. My dress is crepe and it will shrink." The rain fell harder. I didn't want her to get messed up but she began to laugh, so I did too. Her dress began to shrink, halfway up her thighs. We both got drenched but because she laughed, it was a wonderful experience.
Now onto Spoken Moments
I am a novelist who never thought I would be working in non-fiction other than perhaps an occasional article or devotion. But, three years ago several of us were in the lobby after classes at the Blue Ridge writers conference. Cindy Sproles told about God showing up in an unexpected, miraculous ways. Then I told how God showed up in the Ladies Room at the Presbyterian Church. Others joined in. I said those stories should be in a book. An editor overheard the talk about such divine experiences and called me two months later to says she was interested.
That led to my call-out for such articles and by last year at Blue Ridge I made a presentation of "one-free-book" to 23 of the 37 authors. They get no monetary compensation and all royalties are donated to Samaritan's Purse.
Here's our latest compilation: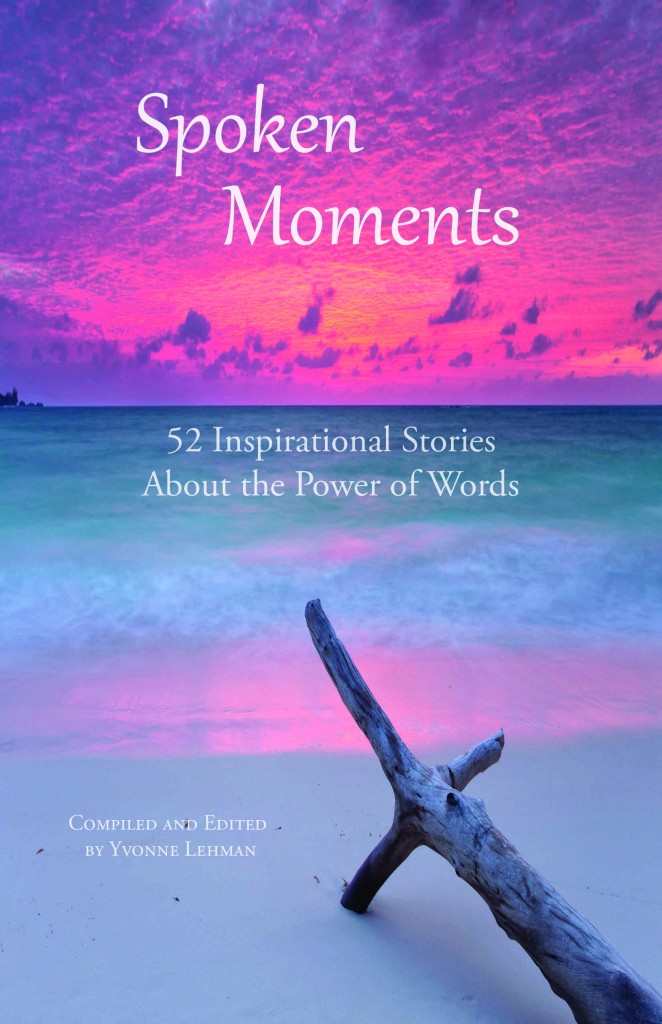 To purchase, click here. Spoken Moments
Spoken Moments
52 Inspirational stories About the Power of Words
Christians are a people who value words because they realize words do more than just convey information. Some words mean everything: God spoke the world into being by the power of his words. He speaks through words he gave to the authors of the Bible. Jesus is The Word made flesh.
This is a book about the power of words. Here you will find stories from 42 authors who share moments when words—from the Bible, the Holy Spirit, family, friends, acquaintances, business associates, and even strangers—impacted their lives. The stories are a testimony that words can hurt yet they can heal.
You will laugh, cry, nod your head in agreement, and shake your head in wonder at their examples of how God uses aptly spoken words to shape our lives and remind us of the saving grace of Jesus."–Yvonne
Thanks for sharing that memory, Yvonne. And Spoken Moments sounds like just the kind of gift many women would appreciate.–Lyn
For more online:
Yvonne blogs at  www.christiansread.com