Bestselling Amish Author Suzanne Woods Fisher & Why Grow Old?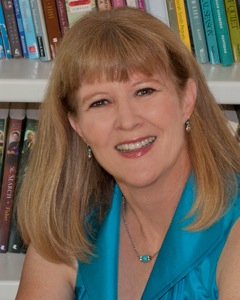 My guest today is Amish Author Suzanne Woods Fisher. I think she's the kind of woman I'd like to have living next door. (I could visit her puppies!) She's offering a book giveaway and here's Suzanne:
Growing Old like Erma Yutzy
"It's good to have an end to journey toward, but it's the journey that matters, in the end." Ernest Hemingway
 How do you feel about getting old? Probably…not too excited about it. Most likely, you avoid thinking about it. Maybe you're counting on the Rapture before you hit your senior years. Growing old—really old—might be better than the alternative, but it doesn't look all that appealing. Earlier this year, my dad passed away from Alzheimer's and, as many of you know, that is a long, hard journey to the finish line. Growing old looks pretty bleak.
But God has a different viewpoint about growing old. As long as we're breathing, goes the saying, God has a reason. Old age, to God's way of thinking, is a good thing. In particular, it's a time to make an impact on the younger generation.
 The Bible is filled with examples of people who God used in their latter years—men and women who refused to use old age as an excuse to ignore what God wanted them to do. Anna, who recognized the infant Jesus as the promised Messiah when Mary and Joseph brought Him into the Temple to be dedicated to God, was "very old…a widow until she was eighty-four"(Luke 2:36-37). Imagine that!
In every novel, I include a wise, elderly woman. This character takes on different identities, personalities, and attitudes—but she is a lodestar in the book. A guiding light, like Anna.
To be perfectly honest, one of the reasons I first included a reigning matriarch in the stories is because my editor has a soft spot for the elderly. But it wasn't long before I fell in love with these characters. They speak to a longing in all of us—who doesn't want someone looking after you, making sure life turns out okay?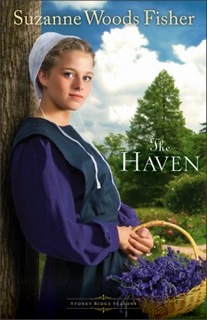 One of my very favorite characters was Bertha Riehl, an Amish grandmother in The Search. An outrageous, outspoken woman, she was modeled after one of my Plain great aunts. Tough, unsmiling, but she cared fiercely about her brood. The Search is a finalist for a Carol Award this year, and I think the credit goes to Bertha. 
In another series, 'Stoney Ridge Seasons,' Amish spinster Fern Graber walked up the driveway to Windmill Farm and took over. Fern is not a big talker, but what she has to say is powerful. She irritates everyone with her incisive remarks, yet they can't imagine life without her.
In book 3, The Lesson, Mary Kate Lapp suddenly finds herself teaching school. She hates it. Absolutely hates it. Fern introduces her to a career teacher in an Amish school, Erma Yutzy, who is about to turn one hundred years old. Little by little, this ancient woman shows Mary Kate how to inspire her students. Here's a sneak peek:
~~~
 Erma covered M.K. hand with hers. "Mary Kate, I was born into a world of horse-drawn carts on dirty paths, gas streetlights, when you could mail a letter for pennies and a box of Kellogg's Corn Flakes only cost eight cents. Now, I live in an age where there are eight-lane highways and men on the moon and strange little computers that fit in people's pockets."
     "Most people call those cell phones."
     Erma squeezed her hand. It didn't matter what they were called. She was trying to make a point. "Mary Kate, do you know what keeps me alive?"
     M.K. leaned forward in her chair. "What?" She wanted to know.
     "I want to see what happens next."
 ~~~
Oh…we should all aspire to be like Erma Yutzy.
The Lesson is available for pre-orders, but it won't release for a few more months. However, The Haven, book 2 in the 'Stoney Ridge' series, just released and hit the CBA Fiction bestseller list! I'd love to share a copy with one of Lyn's readers! Leave a comment to be entered into a giveaway."–Suzanne
      Suzanne Woods Fisher is the bestselling author of fiction and non-fiction for Revell Books. She hosts a weekly radio show, Amish Wisdom, and is a columnist for Christian Post and Cooking & Such magazine. She lives in California with her family and raises puppies for Guide Dogs for the Blind. To Suzanne's way of thinking, you can't take life too seriously when a puppy is running through your house with someone's underwear in its mouth. She loves to connect with readers! You can find Suzanne on-line at www.suzannewoodsfisher.com.
I couldn't agree more, Suzanne. Erma is my kind of girl. It seems to me that everyone wants to live to a 100, but nobody wants to get OLD!
Question: Who is the elderly person you learned the most from? And what did they teach you?"–Lyn
BTW, Suzanne is also on radio doing a show titled Amish Wisdom. Click here to get the scoop! http://www.toginet.com/shows/amishwisdom
My webmistress fixed the comment problem. For some reason, only Internet Explorer allowed comments but now all browsers should work. Sorry!–Lyn