Love Inspired Suspense Author Terri Reed & 2 Recipes for Baked Zucchini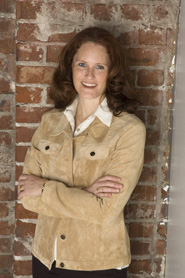 My guest today is Love Inspired Suspense author Terri Reed. She is offering TWO copies of her latest book to one commenter so don't forget to look for the QUESTION. Here's Terri:
As an American Field Service exchange student
"Thank you Lyn for hosting me today. I hope your readers will enjoy my recipe. The story behind which starts three days after I graduated from high school. As an American Field Service exchange student, I went to Italy for three months, living with an Italian family. It was one of the most exciting and scary times of my life. I studied the Italian language for several months prior to leaving the small town where I grew up in the foothills of the Sierra-Nevada Mountains. However, I retained little of the language by the time I boarded a plane to fly from California to Europe. We stopped in New York first and I met other American kids from all over the country who were heading aboard. But none of us were going to the same cities so we said our goodbyes and boarded our respective planes.
I headed to Rome
and was put on a train bound for the town of Fabriano. My Italian family welcomed me with open arms and made me feel comfortable. The daughter, Leticia, spoke English and helped me to communicate while I was in Italy. It was a fun summer and I fell in love with Italy. Before going to this fabulous country I didn't eat vegetables. I was an average American teen who preferred french-fries and hamburgers to anything green. My Italian mother, Malfalda, coaxed me into trying her baked stuffed zucchini.
Coaxed into it
Amazingly, I loved it. I watched her make the dish several times over the next three months and when I returned to my home in California, I was able to reproduce her recipe. It was simple yet delicious. Over the years I have made adjustments, like adding in Marsala wine to the filling mixture for added flavor.
When my children came along
I tried to coax them into trying the bake stuffed zucchini but no go. My sister-in-law showed me a different way of baking it with only cheese as the topping and my kids ate it. I'm still hopeful one day they will like the bake stuffed zucchini that always reminds me of the summer I spent in Italy.
my very first art museum
It was in that I went to my very first art museum. I was too young and ignorant to appreciate the great works of art on display and I hope one day to return to Italy with a deeper appreciation of art.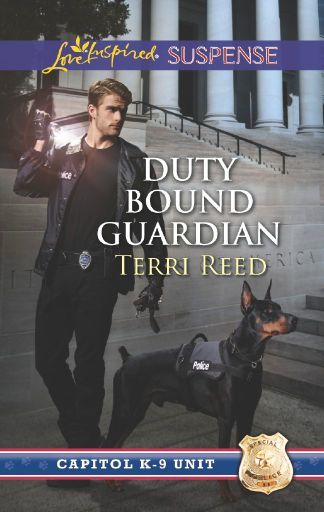 To purchase, click here.
My heroine in my current release, Duty Bound Guardian, does appreciate art. As curator of a small museum in Washington DC, Lana Gomez feels most comfortable with relics of the past. She loves the history and the stories that each piece tells.  So when an artifact goes missing and she becomes the prime suspect, she must draw courage from her faith and trust handsome K-9 officer, Adam Donovan and his canine partner, Ace, to not only return the artifact but to keep her alive when the thief makes it clear that Lana is the real target.
BLURB
FRAMED
When a priceless artifact is stolen, museum curator Lana Gomez becomes the prime suspect. How can she hope to adopt her orphaned nephew if she's a person of interest in a crime? Cooperating with Capitol K-9 Unit officer Adam Donovan doesn't get her very far—the handsome cop thinks she's hiding something. But when the real thief returns set on silencing Lana, it is Adam and his Doberman pinscher, Ace, who become her only defense against a madman who wants nothing more than to see Lana eliminated.
Capitol K-9 Unit: These lawmen solve the toughest cases with the help of their brave canine partners.
Baked Zucchini by Terri Reed
Two variations
This is the quick and easy method and the only way I could get my kids to eat zucchini.
1)Heat over to 375.  Slice 6 to 10 small, washed zucchini into round slices and place onto a baking sheet.  Drizzle with olive oil and sprinkle a dash of salt over the round pieces then top with shredded Parmesan cheese. Bake for 8 minutes or until the cheese is melted, longer if you want to brown the cheese, however, watch carefully so it doesn't burn.
Serve as a side dish.
This method is a bit more gourmet-ish and isn't an exact science. I don't usually measure because the amounts will vary depending on how many people I'm making this for.
2) Heat over to 375.
Ingredients:
Zucchini (as many or as few as you wish. I usually use 2 medium sized zucchini when its just my husband and I, which yields 2 halves each.
½ white onion diced—more if you are making a larger batch
2 or more cloves of garlic diced-depending how garlicky you want the mixture
1 tb butter or more if you want a richer taste
Marsala wine 1/8 to ¼ cup depending on how much mixture you are making and how prominant you want the flavor of the wine
Herbed breadcrumbs ½ to a cup or more depending how big a batch you are making
Parmesan cheese 2-4oz- or more if needed
Wash and cut off the ends of zucchini. Slice in half lengthwise. Scoop out a thin layer of the middle of each long side to make a channel for the filling. Place onto a baking sheet.
In a saucepan, sauté diced onions and garlic in butter and wine until soft. Mix in the breadcrumbs and cheese until all is coated and soft. Fill each zucchini half with the mixture and bake until hot and zucchini is soft or the topping starts to brown. Serve immediately."–Terri
For more online:
Terri, I can't wait to try your recipes. We love zucchini. Sometime I will share one of my favorite (and my dh's favorite) zucchini recipes.
QUESTION: Do you enjoy vegetables? Were you able to help your family come to love them? How or Not?–Lyn