Lyn Interview NY Times Author Francine Rivers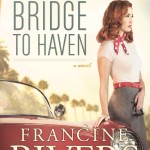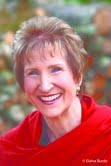 Francine Rivers is one of those friends that I wished lived closer, but she loves California and I love the northwoods of Wisconsin. I rank Francine's novel Redeeming Love as a modern classic and her "Mark of the Lion" series helped launch the resurgence of the inspirational romance market in the 1990's. I'm happy to welcome Francine here to my "Strong Women, Brave Stories" blog. Here's the interview:
Tell us a little about your writing and your real life?
Writing is like going on an expedition.  It could be a swamp with crocodiles, or a desert so hot I see mirages and become lost.  Sometimes I'm climbing a mountain without the map that shows the best route to take and I run into stone walls or get swept away by an avalanche.  (The manuscript goes into the garbage and I start again.)  Usually, I'm not even sure where I'm going, other than I have to keep moving forward, asking for directions from the One who knows the destination and what He wants me to learn from the experience.  Writing is never a walk in the park.
In real life, I get up around 6 a.m., have coffee and read the One Year Bible and several other devotionals with my husband, Rick.  I read the newspaper, eat breakfast, ride my recumbent exercycle (5-7 miles) and walk on the treadmill (1-2 miles now with a goal of 5).  I shower and get ready to do whatever needs to be done (errands, house-cleaning, yard work, play with Sarge – our German Shepherd). Tyndale House Publishers releases Bridge to Haven on April 22, so I'm not writing (other than blogs and long emails to friends and family).
I have no deadline, no project in the works.   I'm diving into my TBR (to-be-read) pile of books that have accumulated over last eighteen months.   I've been to the movie theater twice in the last week ("Divergent" and "God is NOT Dead") with plans to go several more times in the weeks ahead.  I'm going out to lunch with friends, playing golf with Rick, watching DVR-ed shows and favorite DVDs until 11 p.m.   (Downton Abbey, anyone?) I'm taking an R&R until an idea grips me and characters begin to carry on conversations inside my head again.  Then it will be time to get back to work.
Francine, I'm impressed with your physical fitness routine. I just do the treadmill for a half hour every week day. Goodness.
Was there a time in your life when you think God challenged you to become stronger?  Please share.
A number of years ago, when I was a fairly new Christian, I attended an RWA Conference and was presented with an award.  When I stood at the podium, I knew God was calling me to "come out of the closet" and share my faith.  I did so briefly and dedicated the award to all the other Christians who wanted to honor the Lord and asked them to stand.  Many did.  Many had been told by editors and publishers to "cut the God stuff" from manuscripts.  The following day, many others took issue over what I had said and done. They didn't come to speak to me, but directed their complaints to a close friend who was in leadership.  Though I was sorry for the persecution she suffered, we both came away more assured of our faith and what God is calling each of us to do:  write for Him.
I remember that incident. I was there. It certainly stirred controversy, but it didn't stop your writing "sisters" from continuing to keep the "God stuff" in!
What is special to you about your most recent book?
It comes from a scriptural allegory about God's love for Israel as well as for each individual believer in Jesus.  The Lord is at the very center of the story, and it is a romance.  In truth, the Bible is a romance and every word is true.  It is the story of the heights, lengths and depths that God will go to bring us into an intimate, all-consuming love relationship with Him.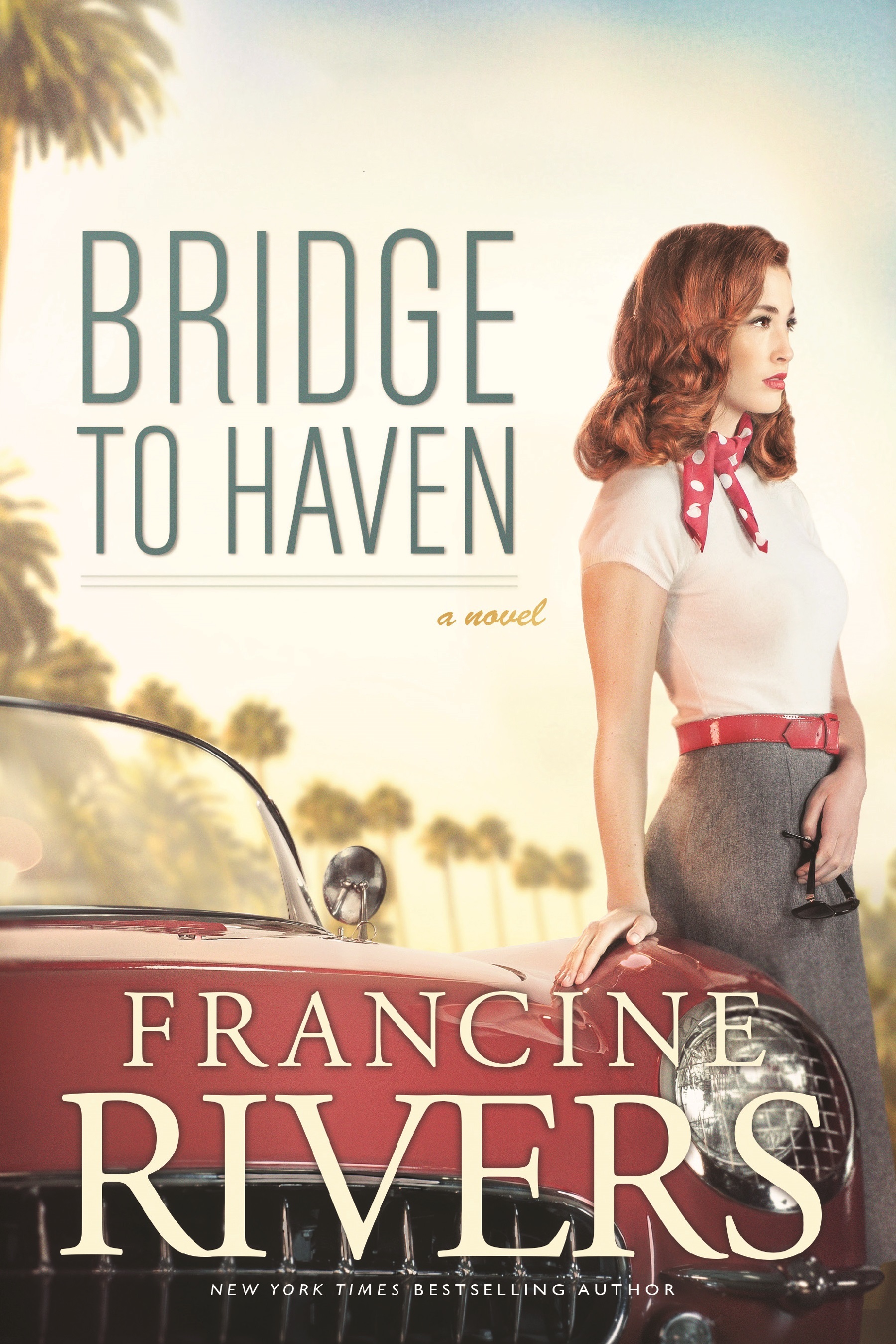 Every character in Bridge to Haven is on a journey to be in that relationship or run from it.  The bridge is an important feature in the story and represents the heart of the novel.  What is a bridge?  Who is the bridge?  How do we cross the great divide to reach the love for which we yearn?
That certainly sounds interesting. Thanks for sharing, Francine.
BIO
New York Times best-selling author Francine Rivers began her literary career at the University of Nevada, Reno, where she graduated with a Bachelor of Arts degree in English and journalism. From 1976 to 1985, she had a successful writing career in the general market, and her books were highly acclaimed by readers and reviewers. Although raised in a religious home, Francine did not truly encounter Christ until later in life, when she was already a wife, a mother of three, and an established romance novelist.
Shortly after becoming a born-again Christian in 1986, Francine wrote Redeeming Love as her statement of faith. First published by Bantam Books and then rereleased by Multnomah Publishers in the mid-1990s, this retelling of the biblical story of Gomer and Hosea, set during the time of the California Gold Rush, is now considered by many to be a classic work of Christian fiction. Redeeming Love continues to be one of the CBA's top-selling titles, and it has held a spot on the Christian best-seller list for nearly a decade.
Since Redeeming Love, Francine has published numerous novels with Christian themes—all best sellers—and she has continued to win both industry acclaim and reader loyalty around the globe. Her Christian novels have been awarded or nominated for numerous honors, including the RITA Award, the Christy Award, the ECPA Gold Medallion, and the Holt Medallion in Honor of Outstanding Literary Talent. In 1997, after winning her third RITA Award for inspirational fiction, Francine was inducted into the Romance Writers of America's Hall of Fame. Francine's novels have been translated into over 20 different languages, and she enjoys best-seller status in many foreign countries, including Germany, the Netherlands, and South Africa.
Francine and her husband, Rick, live in northern California and enjoy time spent with their three grown children and taking every opportunity to spoil their grandchildren. Francine uses her writing to draw closer to the Lord, and she desires that through her work she might worship and praise Jesus for all He has done and is doing in her life.
QUESTION: Is there anything you'd like to ask Francine about her books or her faith? Please feel free. And don't forget Lady Sarah, an American Regency Romance, free to my enewsletter subscribers. Click New Free Read above.–Lyn
[subscribe2]