Lyn Interviews Period Mystery Author Julianna Deering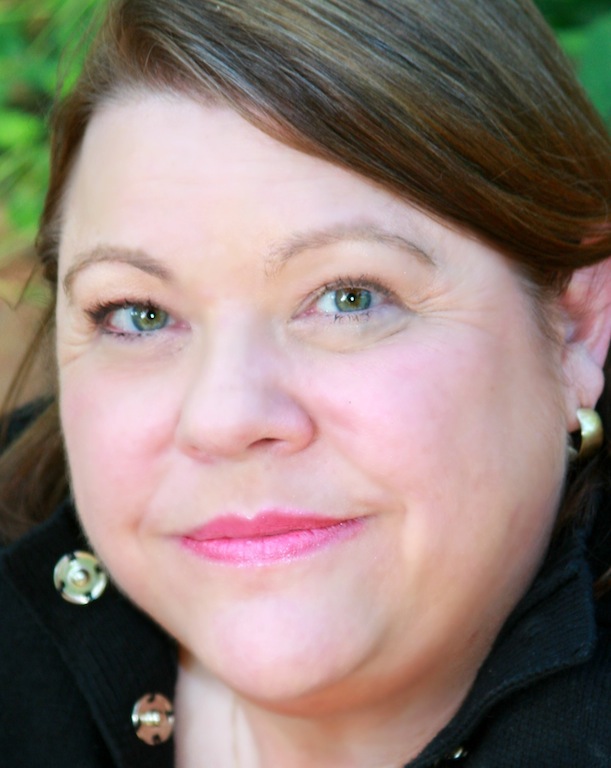 Today my guest is Mystery Author Julianna Deering who is writing period books, her new series of Drew Farthering mysteries set in 1930s England. I don't know about you but I've always loved the 1930's mysteries like Erle Stanley Gardner and Agatha Christie. Here's Julianna:
1-Tell us a little about your writing and your real life.
My real life is . . . different.  I have the singular blessing of working from home almost all the time.  Granted, most writers do their work from home (or at their location of choice), but not many legal secretaries have that privilege.  I hope to write fulltime eventually, but that time has not yet come.  The job I have now is the perfect one for me until it does.
I am very much a night owl, and when I worked a regular nine-to-five job, getting going in the morning was always such a struggle.  I'm just not made that way.  So now I can work when I am naturally at my best, from about noon until ten or later.
Thanks to the internet, I can do almost everything I need to do without going into the office.  This also gives me a lot of flexibility when I want to get my writing done.  Plus I always feel more creative in my own space and with my cats around.
So, what's my life like?  Usually I run errands and whatever else I need to do outside the house in the mornings.  Then I get to work when I get home.  I get any office work done first, and then I try to get my creative work done.  Now that Rules of Murder is actually out, I've been spending a lot of time on promotional things like interviews, which is a lot of fun but much more time consuming than I expected.
I just got back the notes from my editor on the third book in the series, Murder at the Mikado.  I have some work to do on that one, but I enjoy that part of the process.  I always need a fresh set of eyes to point out what could be better in my stories, and this editor is extremely helpful besides just being a really nice guy.
When I'm done with my work, I like to sew.  Quilting and cross stitch are both favorites of mine, and I have lined up more projects of both kinds than I can ever do in my lifetime.  But I think I need that type of creative outlet.  Writing is creative, but it's all mental.  There is something soothingly tactile about fabric and threads and beads and buttons and everything else involved that gives my mind a rest and refreshes me inside.
And last, but certainly not least (they would never settle for least!), are my cats.  Eloise, Elizabeth and Petie are funny and sweet and absolutely essential to my happiness.  I thank God for them every day.
As far as the writing itself is concerned, I am working on the edits for my third Drew book right now.  I'm also toying with some ideas for other types of stories.  I'd like to get back to medieval romance one day, and I have a fantasy story that's just clamoring to get out.  Stay tuned!
2-Was there a time in your life when you think God challenged you to become stronger? Please share.
I think He challenges me to be stronger all the time.  But there was a particular time when I felt He was really moving me out of my comfort zone.  I had worked as an accountant for a number of years, but I really wasn't happy there.  I felt I needed to do something more creative with my life, but that would, of course, be much riskier than staying where I was.
Eventually there came a time when I felt He was urging me to trust Him to make a way for me.  I quit my job and took an almost 50% pay cut to become a secretary.  I felt that would still pay my bills while leaving me some mental energy at the end of the day to do my writing.
That job eventually became the extremely flexible, work-from-home job I have now, the one that is just what I need.  But I had to step out of my comfort zone and trust God to make it all work out even when it looked like a huge mistake.
He has provided for me every step of the way.
3-What is special about your most recent book to you?
Rules of Murder, well in fact the whole Drew Farthering series, is very special to me.  These are the books of my heart.  I have for a long time been a fan of classic mysteries and of the romantic comedies of the 1930s and '40.
Drew and Madeline give me the best of both worlds.  I've had a wonderful time writing the stories and enjoying the relationship between Drew and Madeline.  They have a lot of fun together, and I think readers will have fun with them, too.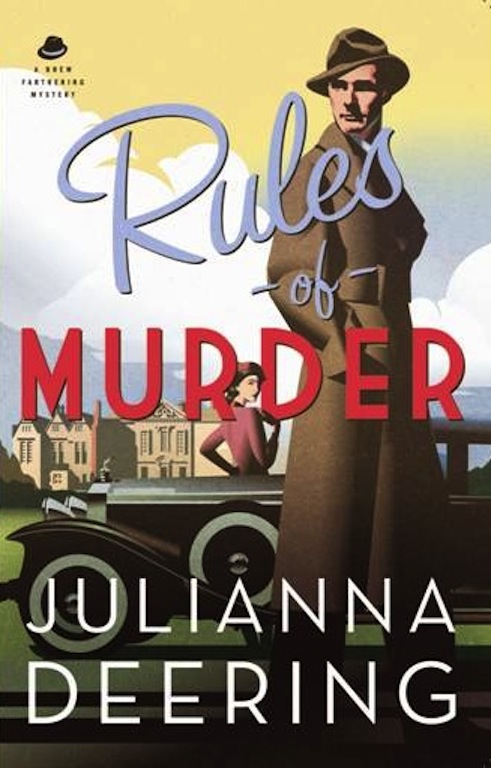 To purchase, click here. Rules of Murder (A Drew Farthering Mystery Book #1)
Back Cover Blurb:
Drew Farthering loves a good mystery, although he generally expects to find it in the pages of a novel, not on the grounds of his country estate. When a weekend party at Farthering Place is ruined by murder and the police seem flummoxed, Drew decides to look into the crime himself. With the help of his best friend, Nick Dennison, an avid mystery reader, and Madeline Parker, a beautiful and whip-smart American debutante staying as a guest, the three try to solve the mystery as a lark, using the methods from their favorite novels.??Soon, financial irregularities at Drew's stepfather's company come to light and it's clear that all who remain at Farthering Place could be in danger. Trying hard to remain one step ahead of the killer–and trying harder to impress Madeline–Drew must decide how far to take this game.
Author Bio:
JULIANNA DEERING has always been an avid reader and a lover of storytelling, whether on the page, the screen or the stage. This, along with her keen interest in history and her Christian faith, shows in her tales of love, forgiveness and triumph over adversity. A fifth-generation Texan, she makes her home north of Dallas with three spoiled cats and, when not writing, spends her free time quilting, cross stitching and watching NHL hockey. Her new series of Drew Farthering mysteries set in 1930s England debuts with Rules of Murder (Bethany House, Summer 2013) and will be followed by Death by the Book (Bethany House, Spring 2014) and Murder at the Mikado (Bethany House, Summer 2014). She is represented by Wendy Lawton of the Books & Such Literary Agency (www.booksandsuch.biz).
Julianna also writes as DeAnna Julie Dodson.
www.deannajuliedodson.com