British Mystery Author Veronica Heley & Never Look Back?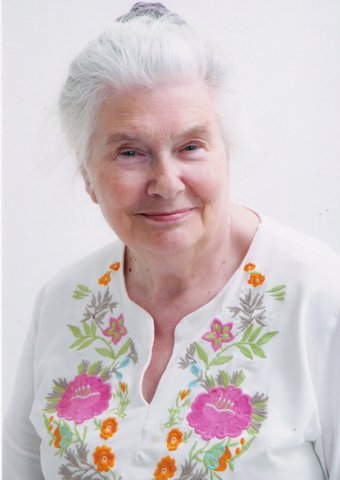 I'm pleased to have British Mystery Author Veronica Heley as my guest again! Veronica is going to talk a little about how to look at life and as an example Mary, the Mother of Jesus. She also is going share a bit about her latest mystery, MURDER WITH MERCY. And she will be giving away a PDF copy to one commenter. So be sure to leave a comment about the question at the end. (A PDF copy will be sent through email to be read on computer or print out your own copy. FYI~) Here's Veronica:
'Never Look Back'
was a popular song some years ago. Is it good advice, I wonder?  I know people who try to forget the past and are always pressing on, looking to the future, as if the past has nothing to teach them. Perhaps they refuse to look back because it is too painful to do so? Should a widow whose marriage has been happy, never look back because the contrast with her new life is too great?
Never Look Forward?
On the other hand, I also know people who refuse to look forward, who are always trying to recreate the past in their lives. Is this right, or even sensible? If their past contained some traumatic event, is it a good idea to keep dwelling upon it? Should we keep revisiting the horror of, say, having been mugged in the street, and allow it to influence our future?
How do we cope with our memories?
Which did Mary do?
I was thinking about the Virgin Mary. A widow, after Jesus' death she might well have retreated into herself after all that she'd been through. She moved to Ephesus, far from Galilee, far from Jerusalem . . . far from everything she had ever known. She had no prominent role to play in the formation of the Christian church.
She might easily have sunk into domesticity, planning meals and mending clothes, becoming a 'Granny', useful only in looking after the next generation of children.
What if she had deliberately refused to look back upon her life, as being too painful to recall?
But, along came Luke. He was a doctor, yes. But also, a reporter with a mission. He'd been on the road with Paul and was now looking for some source material. Who better to provide it than Mary?
Now she could have done the weepy-waley bit, but she didn't. One by one she brought out her precious memories for him to record. We would be missing so much about Jesus' early life; the visit of the angel to tell Mary whose child she bore, the visit to her cousin who was awaiting the birth of John the Baptist, Mary's song of praise, the birth of Jesus and the visit of the shepherds. Who else could have told Luke these things? (And what would our Christmases be like without them?)
Mired in Sorrow?
I know of women who can't get past the fact of a broken marriage or, even worse, of a child lost to cancer. They are mired in their own sorrow. They cannot move forward. They cannot grow or help others in any way. Yes, I feel sorrow for them, but also a degree of impatience. Ought we not, with God's grace, to move on in our lives after we've been hit by sorrow, even if there is a cost to doing so?
Both the heroines of my books have lost their husbands
and Ellie, in particular  has had to struggle with a painful legacy of bullying from the past which has left her with little self-worth. But, despite her feelings of inadequacy, she has learned that she can help others in distress. It may cost her something to do so, but she grits her teeth and gets on with it. Secure in a happy second marriage, she is able to empathise with others who are in trouble, She can put the hurts of her earlier life into perspective and move forward. Perhaps because she had several miscarriages in the past, she can find the strength to go out of her way to help a boy who has got himself into deep trouble.
A friend said that we should use the driver's mirror in the car. Look back  . . . to move forward.
What do you think?"--Veronica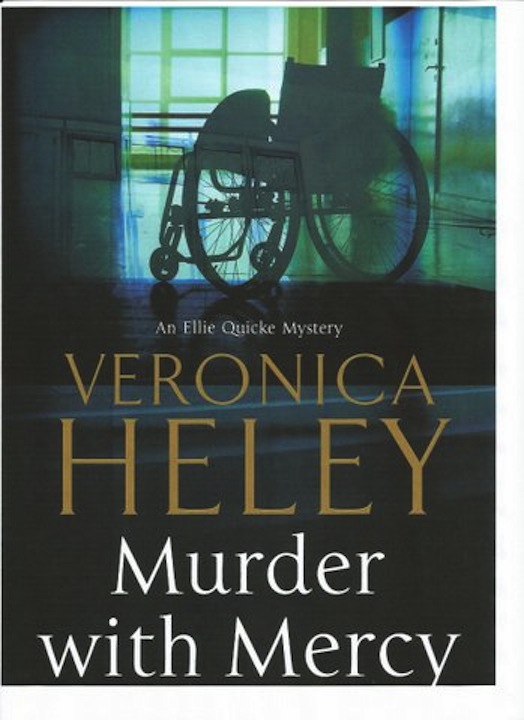 To purchase, click here. Murder with Mercy (Ellie Quicke Mysteries)
1st page for MURDER WITH MERCY.
Ellie Quicke had problems enough before she was asked to look into the untimely death of first one neighbour, and then another. Not to mention a third. Each one getting closer to home . . . while her daughter, with her husband in a wheelchair, struggled to keep the agency going.
There really was no need for anyone to suffer nowadays, was there?
The important thing was to keep a list of people who needed her help. When she heard of someone she entered their name in her diary and, when she was having a good day, she went to see them.
She'd  just heard the sad news about an old friend, confined to a wheelchair after an accident. He was taking it hard, poor man. She must make time to visit him soon.
The list never seemed to get any shorter, which was a bit worrying because she was not getting any younger. She told herself to think of all the people whose names she'd been able to cross off over time, and that made her feel better.
The only thing was, she couldn't remember where she'd put her diary. She must have another look for it after supper.
One of the pleasures of Ellie's life was a trip to a garden centre.
She'd planted masses of wallflowers in the herbaceous border in the back garden so that even in the nastiest of weathers the effect was not entirely grim. Soon the viburnum and the witch hazel should be showing colour, though her winter-flowering pansies had stopped blooming when the wind had turned to the east. As far as she was concerned, it was a penance and not a pleasure to go into the garden in November.
There wasn't much doing  in the conservatory at the back of the house, either. In the old days their elderly housekeeper had regarded this as her territory, but lately she'd allowed Ellie to potter there, picking dead leaves off the over-wintering geraniums, spraying the azaleas and coaxing the Christmas cactuses into flower.
Titivating wasn't the same thing as planting so, when Ellie received yet another importunate letter from a woman she'd tried to help, she'd tossed it into the waste paper basket – knowing it would have to be retrieved and dealt with at some point – and decided to take the rest of the day off.
And I insisted Veronica include a very good review from PW (a journal which is famous for not so nice reviews!)
Publishers Weekly REVIEW, 29th July 2013.
'Det. Constable Lesley Milburn calls on Ellie Quicke for help in looking into some suspicious suicides in Heley's hectic 14th mystery featuring the veteran amateur sleuth (after 2012's Murder in Mind). Exasperated Ellie winds up contending with distraught relatives of the victims who show up at her suburban London home for consolation. Meanwhile, practically everyone in Ellie's household is down with the flu, and the conversion of Pryce House into a hotel that she oversees has slowed becasuse of expensive mishaps on the site that someone is trying to blame on her 12-year-old ward, MikeyPryce. No sooner does Social Services make a house call than work-averse, spendthrift Edwina Pryce, heiress to the estate, accuses sensible Ellie of being behind the sabotage. With her usual flair, Ellie strives to accommodate all distressed parties, solve the mysterious deaths, and keep Mikey and the Pryce mansion under her guardianship in this rewarding cozy.'
Question: So which are you prone to–looking back or looking forward? Both of neither? Leave a comment to enter the drawing for the PDF copy of MURDER WITH MYSTERY!–Lyn
[subscribe2]
Now for last week's winners of one autographed copy of my newest book THE BABY BEQUEST.

KayM, Emma, and Brittany. If you didn't win, be sure to enter the GoodReads giveaway to the left. I'm giving away two copies at the end of August!