Lyn Needs Feedback on Cover Art and Titles for Holiday Novella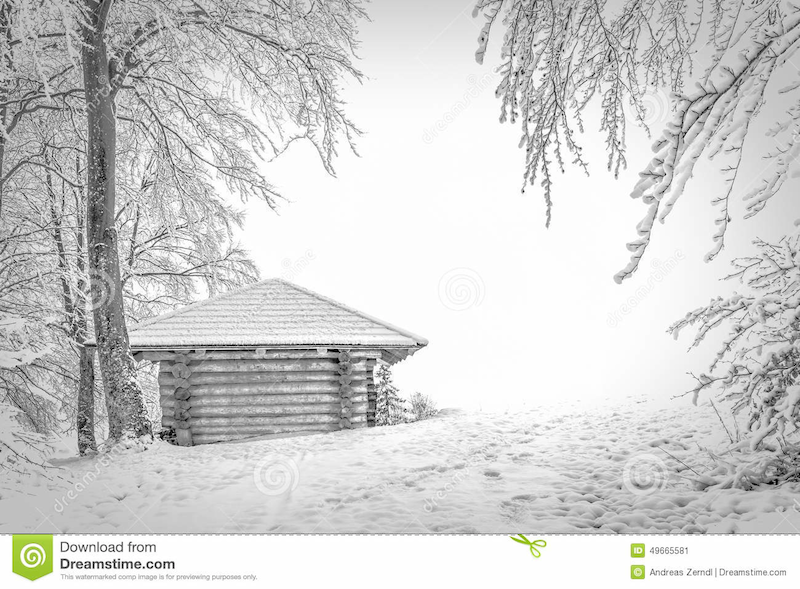 Hi, need some input or feedback on cover art, images I will use for a novella I'm releasing in November. And also some title help. The image above is the one I plan on using on the back cover of the print edition (ebooks don't have back covers.) As you can tell, the story is set in winter.
Here's the BLURB:
Catching a freight train out of Chicago is no way to spend Christmas Day.
But Will Gustafson has run out of options. The Depression has cost him everything–his classy wife, executive job  and high society life. Now he's heading home to the northwoods of Wisconsin to face the "I told you so's" he deserves. On the freight train a homeless little boy attaches himself to Will like a lost puppy. Who is the boy and why is he alone?
On the day after Christmas in her Model T, Cass Newton picks up Will and the boy and takes them home with her. Is she crazy? But a new widow, she needs a handyman to help her weather the winter in her isolated cabin. She's concealed her "delicate" condition from everyone but can't deceive Will.
A baby is coming and Will wonders how he'll handle this–when his lady boss refuses to see a doctor. Why not for heaven's sake? He fights his growing attraction to this good but stubborn woman–so unlike the wife who divorced him. The three of them become an unlikely "family." Yet what will happen when the snow melts and all their secrets are revealed?
Sound interesting? 
Recently on the Love Inspired Goodreads Group, I asked for title help.
I listed these titles to kick off the discussion of feedback and suggestions:
In the Heart of Winter
Deep in the Heart of Winter
Longing In Their Winter Hearts
Winter in their Hearts
Winter Homecoming
Suggestions I received there:
A Season of Change
Season of the Heart
Winter Hearts
Then Came Spring
Promise of Spring
Spring Always Comes
When the Snow Melts
Do you have a favorite or one to suggest? PLEASE DO!
Now on to front cover images.
The think the very most important thing about a cover is that it must EVOKE EMOTION and the emotion or mood which represents the story, its feeling.
Secondly I think that romance novels with women on the covers sell better than covers without women. So here are two images I like.
WHICH ONE EVOKES AN EMOTIONAL RESPONSE FROM YOU? DON'T THINK ABOUT IT–JUST REACT.
The Pensive Heroine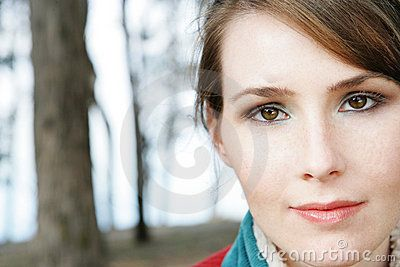 The Snowy Heroine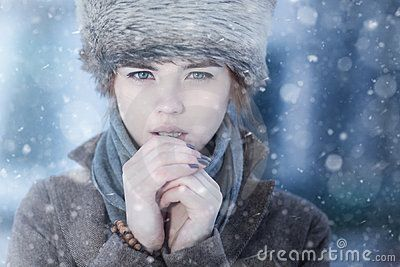 Do you have a favorite of these two? Which and why?
The ebook edition of my novella will debut in November in the latest Inspy Kisses EBOOK collection. 
So please give me some feedback on the title and the cover images for the print edition!–Lyn