Amish Author Patricia Davids & The Day She Didn't Want to Be Strong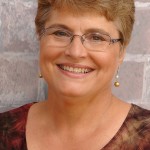 Today I'm featuring a repeat of a blog which featres the story of an inspiring woman, Amish Author Patricia Davids who talks about the effect of often well meaning words and a day where she didn't want to show strength. Here's Patricia:



"You're such a strong woman, Pat. You'll get through this."
I can't tell you the number of people who said those words to me in the days following my husband's illness and death last year. "You're such a strong woman." On the day of his funeral, I whispered to my daughter, "The next person who tells me how strong I am, I'm going to wrap my hands around their neck and show them just how strong I can be."
I honestly didn't want to do violence to my friends and family, but I didn't want to be strong, either. Being strong meant I couldn't fall apart. I couldn't melt into a puddle of tears. I had to be the one who got things done. I had to make the funeral arrangements, call all the family, take his clothes to the mortuary and arrange for the dinner afterwards. I didn't want to do any of those things. I didn't want to be strong. I wanted to sit in a dark corner and weep.
Strength, like courage and faith, is something we hope and pray we will have when we need them. We can never be sure what we're made of until we are called upon by the Lord to show our stuff.
Was I strong? I'm not sure. Was I brave? I have no idea, but things got done. Did I have faith? Yes, I know my beloved is with God, but it doesn't make me less sad. I'm human, after all. Someone I loved was taken away from me. I survived. I've gone on with my life as best I can, but I will never tell a friend how strong she is in the face of her tragedy. Instead, I hope I will pick up as much of her burden as I can carry so she doesn't have to be so strong.
Losing a beloved spouse is something we all dread and may have to face. I'm glad that Pat has been able to keep writing. 

What do you think is appropriate to say to a someone who has just lost a loved one? Suggestions?–Lyn




Save
Save
Save
Save
Save
Save
Save
Save
Save
Save