More "Plain People" Stories in 2015–Coming Soon!
Last September I hosted Marta Perry, Judith Miller and Ann H Gabhart, three authors who write "Plain People"–respectively Amish, Amana, and Shaker and I of course write Quaker characters. This year these authors have more Plain stories for you so COMING SOON!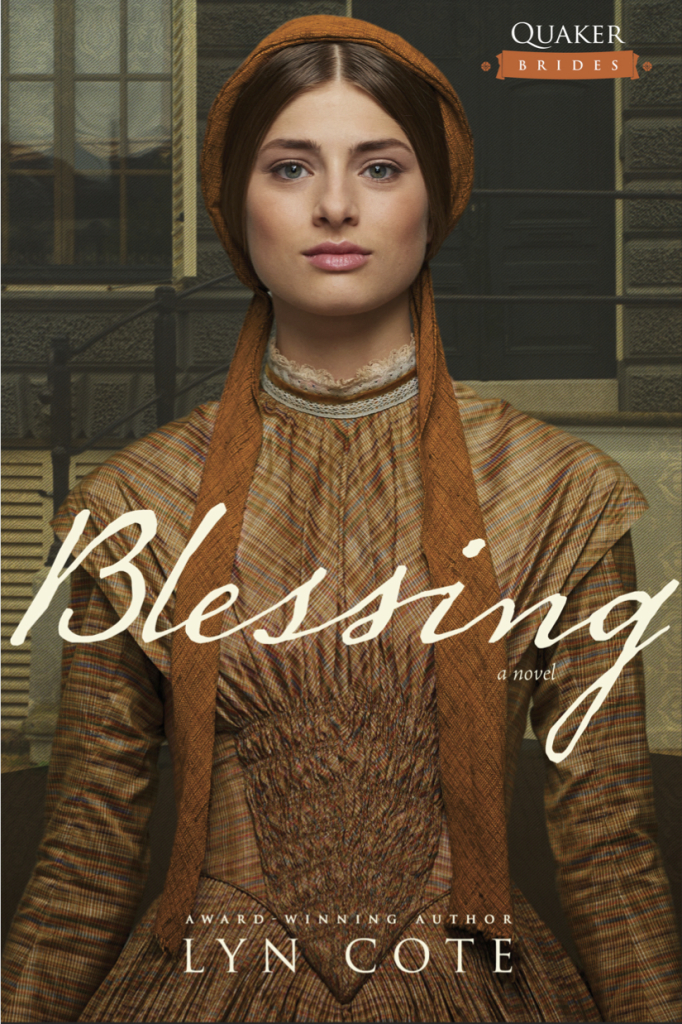 To pre-order, click here. Blessing (Quaker Brides Book 2)
This is my Quaker Brides romance for 2015, out July 1st.
THE BLURB
An impetuous love swept Blessing Brightman away from the Quaker community, into the highest ranks of Cincinnati society. But behind the glitter of ballroom and parlor, her spirit slowly eroded in an increasingly dangerous marriage. Widowed young, determined never to lose her independence again, Blessing reclaimed her faith and vowed to use her influence to fight for women's rights and abolition.
Gerard Ramsay, scion of a wealthy Boston family, arrives in Cincinnati hoping to escape his father's clutches with a strategy that will gain him independence. His plan is soon complicated, however, by the enchanting widow. Never before has a woman spoken as if she's his equal—or challenged him to consider the lives of others.
In a city nearly ablaze with racial tensions quickly dividing the country, can two people worlds apart possibly find common ground?
And here is Ann H Gabhart's Shaker book for 2015, The innocent.

To pre-order, click here. The Innocent: A Novel
THE BLURB:
The Innocent by Ann H. Gabhart
Carlyn Kearney has spent two lonely years not knowing whether to mourn or to hope after she receives word from the Union Army that her husband is missing. The war ends without further word. Now penniless, in debt, and forced from her home, Carlyn seeks refuge at the Shaker village of Harmony Hill, only to discover that they will not allow her to keep her beloved dog, an animal that has been her faithful companion since her husband went off to war. Sheriff Mitchell Brodie has pity on the lovely young woman and agrees to take the dog. Carlyn is just settling into life as a sister in the Shaker village when she receives a devastating letter confirming her worst fears. As she wrestles with whether to commit herself fully to the Shaker life, mysterious deaths begin to occur, and Carlyn comes under suspicion. Can Sheriff Mitchell help her expose the true culprit?
Bestselling author Ann H. Gabhart invites fans back to Harmony Hill for a story laced with intrigue, romance, and heart.
And here is Marta Perry's other Amish romance for 2015, The Rescued.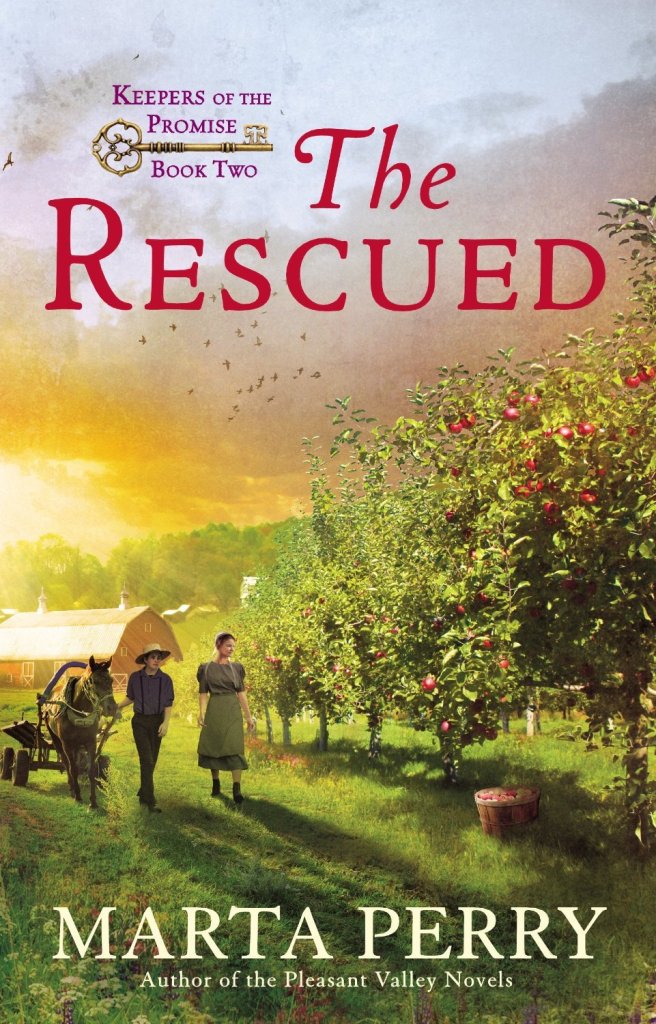 To pre-order, click here. The Rescued: Keepers of the Promise, Book Two
THE BLURB:
As an Amish wife and mother struggles to hold her family together, a story from the past teaches her how to face her daily challenges with strength and love . . .
In modern day central Pennsylvania, Judith Wegler tries to heal the growing rift between her husband, Isaac, and his teenage brother Joseph—whom Judith and Isaac have raised as their own ever since both brothers lost their parents and siblings in a horrific fire. Meanwhile, Isaac's hurtful silence about this tragic past has robbed Judith of any certainty of her husband's love.
But when Judith's grandmother gifts her with an antique study table, she discovers a hidden packet of letters that changes her life . . .
In 1953, widow Mattie Lapp fights against the county's attempts to force Amish children to attend a consolidated public school, even if it means arrest and imprisonment. Mattie knows she can't face this challenge alone, and turns to her late husband's cousin Adam for help, but she's terrified at the prospect of relying on someone else.
Now, as the two women's stories converge, both must learn to stand up for their beliefs and to love again, even when it means risking their hearts . . .
Finally though Judith Miller isn't releasing a new Amana story this year, she is releasing a historical romance, The Potter's Lady. FYI~ 🙂

To pre-order, click cover.
So there you have them, more "Plain People" to add to your TBR or To Be Read pile or onto your ereader.–Lyn